Faculty of Humanities & Social Sciences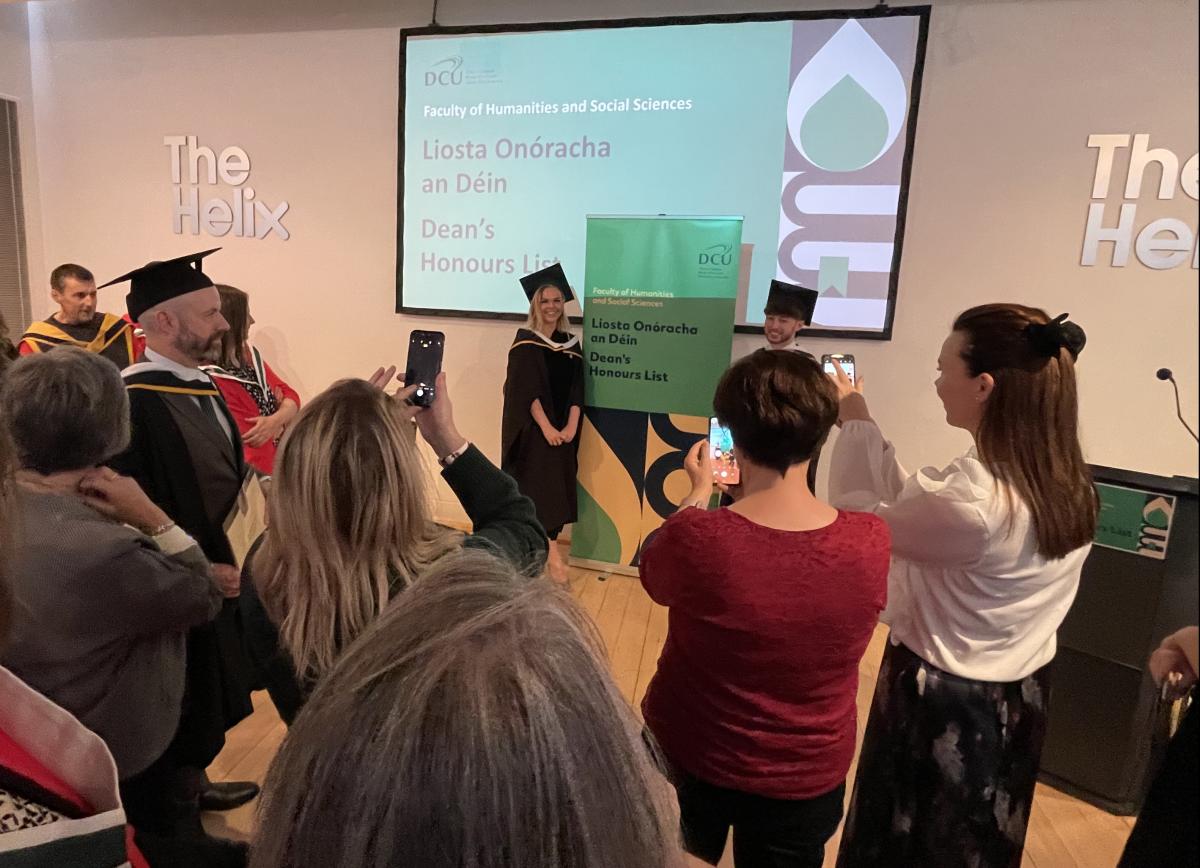 The 2023 Dean's Honours List Graduates celebrated by the Faculty of Humanities and Social Sciences
The Faculty of Humanities and Social Sciences marked the recognition of the 2023 Dean's Honours List graduates with celebratory events held on both 24th October and 26th October during the DCU Graduation ceremonies.
The Dean's Honours List is an initiative that celebrates and recognises students who have attained outstanding academic achievement, placing them within the top 5% of all graduates.
Professor Derek Hand, the Executive Dean of the Faculty of Humanities and Social Sciences, alongside Dr Ruth McManus, Associate Dean for Teaching and Learning and Dr Ciarán Mac an Bhaird, Head of School, Fiontar & Scoil na Gaeilge warmly welcomed the 43 awardees along with their family and friends, to the Dean's Honours List award ceremonies.
Speaking at the events Professor Hand said:
Our mission here at DCU is to transform lives and societies. An obvious part of that is seeing you here today, graduating with your degree and entering the world, prepared for whatever adventures await. University is about the 'whole' person, and I'm sure you have all become the people you want to be. If we have begun the task of transforming lives and societies in educating you, we hope that you will now bring that ambition into your own lives and engagements and make substantial impacts and interventions for the better in the world in which you find yourselves.