Faculty of Humanities & Social Sciences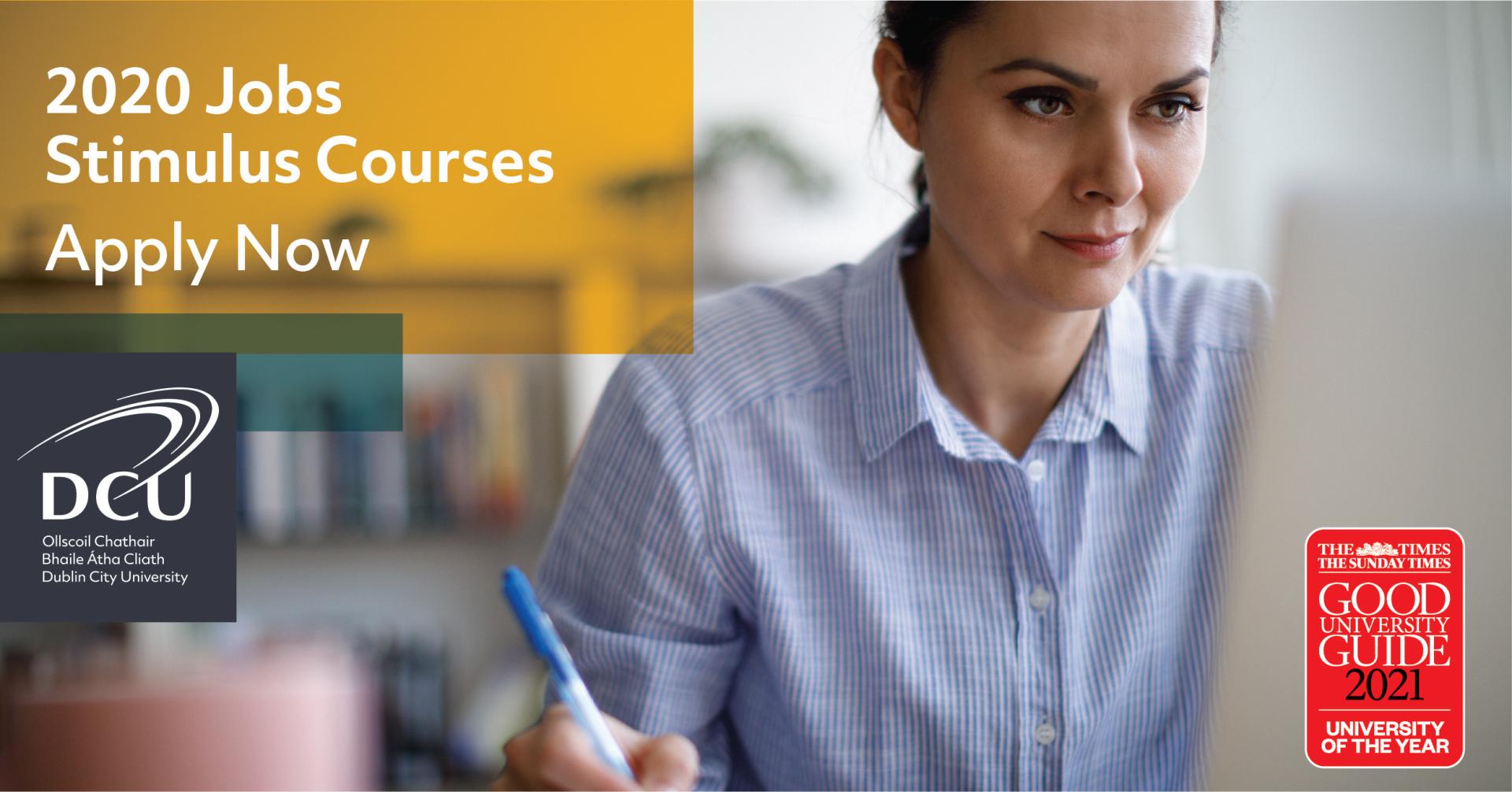 Upskill, retrain or get back to work with our single modular courses launched under the Government's Jobs Stimulus scheme
These places are being rolled out on a "first come, first served basis" and the deadline for applications is 1st December 2020. 
Free and subsidised places
Depending on eligibility, participants can avail of free or subsidised higher education places thanks to funding from the government's Jobs Stimulus initiative. On October 27th 2020, Minister for Further and Higher Education, Research, Innovation and Science Simon Harris TD announced an investment of more than €30 million in higher education places across Ireland, with the goal of helping people, especially young people, develop new skills and get back to work.
Great opportunity
The Faculty's Associate Dean for Teaching and Learning, Ken McDonagh said: "The pandemic has brought many challenges for everyone but positively the latest government investment in higher education brings much-needed opportunities for the unemployed, formerly self-employed and other groups including returners who have been out of the workforce for a few years. Our standalone modules are short courses that offer a flexible way to continue or return to higher education. The good news is that each module is also linked to a DCU postgraduate programme and when you successfully complete a module, you will be eligible for exemptions if you decide to pursue a postgraduate programme in the future."
Our modules
Under the scheme, our School of Law and Government in the Faculty of Humanities and Social Sciences, is offering single modules as follows: 
More information
All of our standalone modules run for 13 weeks, are NFQ level 9 and will be delivered online. To see full details about DCU's higher education places on the Jobs Stimulus initiative, click here.  
For more information on eligibility see here and here is a useful FAQ.
For any queries about the modules we are offering above, please contact: tanya.nimhuirthile@dcu.ie