School of Law and Government
Welcome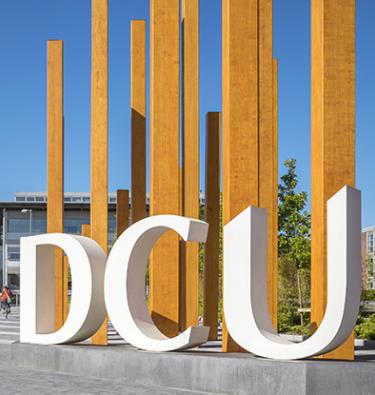 The School of Law and Government is a community of students and staff dedicated to studying the puzzles, problems, and opportunities of the contemporary world. 
The School was awarded Law School of the Year Award at the Irish Law Awards 2021. We offer challenging programmes and undertake ambitious research across a wide range of subjects in law, politics, and international relations. We invite you to find out more about our teaching at undergraduate, postgraduate, and PhD levels, as well as our research interests, including publications and international collaborative projects.
Who we are
The School offers a BA in International Relations, a Bachelor of Civil Law, a BA in Economics, Politics and Law, and a BSc in Global Challenges, in addition to Law and Politics on the DCU's Bachelor of Arts: Joint Honours programme.
We teach eight postgraduate degrees: the MA in International Relations, MA in International Security and Conflict Studies, LLM Masters in Law, MSc in Public Policy, MA in European Law and Policy, and MA in Data Protection and Privacy Law.
The MSc in Climate Change: Policy, Media, and Society is offered with the DCU School of Communications. The International Master in Security, Intelligence, and Strategic Studies is delivered jointly with the University of Glasgow and Charles University.