School of Law and Government
Law and Government
Adjunct Professors - School of Law and Government
Dermot Ahern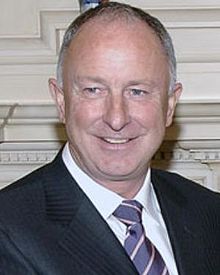 Fianna Fail TD for the Louth constituency from 1987 to 2011. Educated at the Marist College in Dundalk he later attended UCD where he studied Law. He subsequently studied at the Law Society of Ireland and was admitted as a solicitor. He entered politics by first representing Fianna Fáil on Louth County Council in 1979 where he served until 1991. He served as Minister for Social, Community and Family Affairs (1997–2002), Minister for Communications, Marine and Natural Resources (2002–04), Minister for Foreign Affairs (2004–08) and Minister for Justice and Law Reform (2008–11).

During his time as Minister for Foreign Affairs he was centrally involved in the Northern Ireland peace process. In 2005 he was appointed as one of four special envoys for United Nations reform by UN Secretary General, Kofi Annan. As Minister for Justice and Law Reform Dermot Ahern was responsible for the Civil Partnership Bill of 2009. As Minister for Foreign Affairs, he set up a Conflict Resolution Unit in the Department in order to help impart to other parts of the world the knowledge and experience which we here in Ireland gathered during our own Peace Process.
Tom Arnold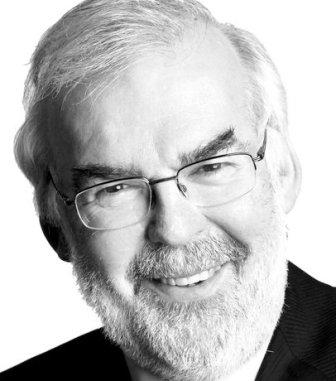 Educated at UCD from where he holds a degree in agricultural economics from and with Master's degrees from the Catholic University of Louvain and from Trinity College Dublin, Tom Arnold was CEO of Concern Worldwide from 2001 to 2013. Prior to that he worked with the Department of Agriculture and Food as Assistant Secretary General and Chief Economist, with ACOT, the farm advisory and training body, and with the European Commission. Arnold worked with the Irish Department of Agriculture and Food, as Chief Economist (1988 to 1993) and as Assistant Secretary General (1993 to 2001). He was responsible for finance, audit and accounts, and led a major programme involving the certification of the department as an EU Paying Agency.
Tom Arnold has had extensive experience in chairing and serving on governmental and non- governmental boards, in Ireland and internationally. He has chaired the OECD Committee for Agriculture and the European Food Security Group, a network of European NGOs dealing with international food security. He is currently a member of the Consortium Board for the Consultative Group for International Agricultural Research. In Ireland he has served on the Commission on Taxation and the Irish Hunger Task Force. At international level, he was a member of the first Board for the UN Central Emergency Relief Fund (CERF) and of the UN Millennium Project's Hunger Task Force. He is currently Chair of the Irish Times Trust and a Director of the Irish Times newspaper. He holds honorary doctorates from the NUI in 2009 and from UCD in 2011. In October 2012 he was appointed Chairperson of the Constitutional Convention. He currently serves as Director General of the Institute of International and European Affairs.
Noeline Blackwell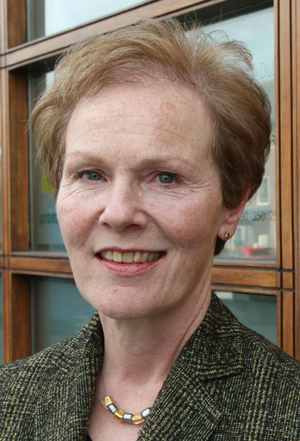 Educated at UCD where she graduated in Law in 1976 Noeline Blackwell is Director General of FLAC (Free Legal Advice Centre). Before taking up this role, she worked in general practice as a solicitor, with a particular interest in family law and in human rights law in general, and refugee law in particular. She established her own practice in Drumcondra which she ran until her appointment as Director General of FLAC in 2005. She is a former chairperson of the Law Society's Human Rights Committee and of the Irish section of Amnesty International. Ms Blackwell is a trustee of Front Line, the Dublin-based international foundation for human rights defenders at risk, and is on the Board of the Immigrant Council of Ireland. As Director General of FLAC Noeline Blackwell was to the forefront of the campaign to reform Ireland's archaic debtor laws, as well as seeking changes to housing and social welfare laws that affected the country's poorest people. Under her leadership FLAC opened specialist centres to assist people in employment and social welfare law during the recent economic crisis, while working closely alongside the MABS money advice service and the state-run legal aid centres. Noeline Blackwell was named by the Irish Independent in 2012 as being one of Ireland's ten most influential women "for her relentless defence of those with no legal resources or nous". In 2016 she was appointed Chief Executive of the Dublin Rape Crisis Centre.
Eamon Gilmore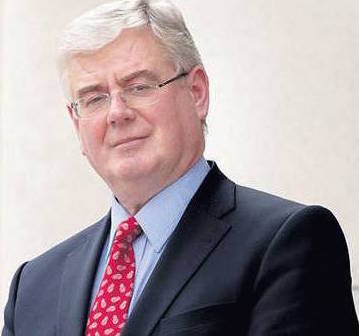 Eamon Gilmore graduated from University College Galway in 1976 with a BA in Psychology. Always interested in politics he served as President of the Union of Students in Ireland from 1976 to 1978. He first entered electoral politics by being elected a Member of Dun Laoghaire – Rathdown County Council in 1985 and he subsequently served on the council up to 2003. He was first elected to Dáil Eireann in 1989 and was successively re-elected in all subsequent elections where he represented the constituency of Dun Laoghaire – Rathdown as a member of first the Workers Party, then Democratic Life, and finally the Labour party. He served as Minister of State for the Marine from December 1994 to June 1997 and Minister for Foreign Affairs and Trade from March 2011 to July 2014. He was also Tánaiste from March 2011 to July 2014 and leader of the Labour Party from September 2007 to July 2014 where he led the party to its largest ever number of seats. He currently acts as European Union Special Envoy for the Peace Process in Colombia.
Ann Power-Forde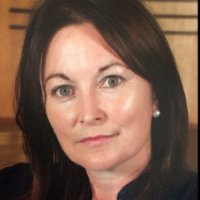 Ann Power-Forde graduated from the Mater Dei Institute in 1984 with a Bachelor of Religion Science and received a first class Masters of Education degree from Trinity College Dublin in 1987. In 1993 she was called to the Irish Bar having placed first in The Honorable Society of King's Inns Barrister-at-Law exams. Since then she has had a distinguished legal career. She was a senior advocate in practice before Superior Courts of Ireland in Jury and Non-Jury Trials, has been a senior legal adviser with specialist experience in Constitutional, Public and Medical Law and has appeared before public Statutory Inquiries into Child Abuse/Judicial Conduct/ HIV Infection. From 2008 to 2015 she was a Judge of the European Court of Human Rights and held responsibility for determination of individual and Inter-state claims of alleged human rights violations under the European Convention on Human Rights. She was a Judge Rapporteur in Grand Chamber, Chamber and Committee formations, was responsible for Case Management of the Irish List, was the Single Judge for Poland and Latvia, a Member of the Committee on Working Methods and the author of the chapter on Judicial Ethics in the Judicial Handbook of the Court. As a member of the world's largest international court she judged cases on some of the most pressing concerns of our time including the legacy of the invasion of Iraq, the annexation of Crimea, the refugee crisis in the Mediterranean, the treatment of immigrants and other vulnerable minorities and the consequences of global terrorism.
Robert Schmuhl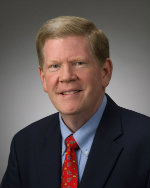 Robert Schmuhl is the inaugural Walter H. Annenberg-Edmund P. Joyce Chair in American Studies and Journalism at the University of Notre Dame, where he is also the founding Director of the John W. Gallivan Program in Journalism, Ethics & Democracy. He received his bachelor's degree from Notre Dame in 1970 and a doctorate (in English and American Studies) from Indiana University in 1978. He joined the Notre Dame faculty in 1980, teaching at the University of Notre Dame of Australia in 1997, serving as the inaugural Naughton Distinguished Visiting Professor at University College Dublin in 2000, and being Visiting Professor of Media Ethics at St. Augustine College of South Africa in 2003.

He is the author or editor of twelve books, including Statecraft and Stagecraft: American Political Life in the Age of Personality (1990 and 1992), Demanding Democracy (1994), Thomas Jefferson: America's Philosopher-King (1996 and 2014) and Wounded Titans: American Presidents and the Perils of Power (1996). His new book, Ireland's Exiled Children: America and the Easter Rising, will be published by Oxford University Press on March 1, 2016. Since 2004, he has been a regular analyst of American political and governmental affairs on RTÉ Radio One's flagship programme Morning Ireland.
Máire R. Whelan SC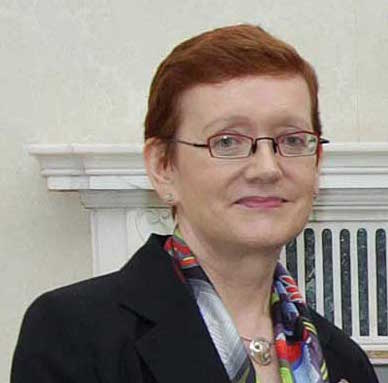 Máire Whelan was appointed as Attorney General to the government on 9 March 2011 and reappointed to the current government on 5 May 2016. She is the Irish state's first female Attorney General. She holds a B.A. (Hons) Political Science from NUI Galway (1978) and an LL.B. (1980). She received her LL.M. (Hons) King's College, London. She also holds a Diploma in International Relations. Ms. Whelan was called to the Bar in 1985 and to the Inner Bar in 2005. An eminent Senior Counsel, she served as the representative of the Bar Council on the Property Registration Authority and was the Vice Chairperson of the Incorporated Council of Law Reporting for Ireland. Ms Whelan is also a former Chairperson of FLAC (Free Legal Advice Centre) and a former Advisor to Irish Commission for Prisoners Overseas.
Prof. Oliver P. Richmond
International Research Professor in the School of Law and Government at Dublin City University, Ireland. He is also a Professor of IR, Peace and Conflict Studies at the University of Manchester, UK, and holds further visiting positions at Charles University, Prague, and the University of Coimbra, Portugal. Prof. Richmond's research focuses on critical IR and peace and conflict studies. He introduced key elements of the liberal peace critique related to peacebuilding and statebuilding. He developed the concepts of post-liberal and hybrid peace, as well as peace formation. He is currently working on the international peace architecture. He has written and edited 14 books, over 100 peer-reviewed journal articles and over 30 book chapters with prestigious publishers.
For more details, see his profile: https://www.dcu.ie/researchsupport/research-profile?PERSON_ID=2742069#tab-publications
Prof. Subrata K. Mitra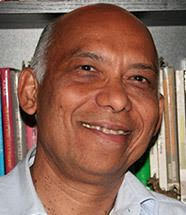 Prof. Subrata K. Mitra, Ph.D. (Rochester), is an Adjunct Professor at DCU and Emeritus Professor of Political Science at Heidelberg University, Germany. He was educated in India and the United States. He has taught at Delhi University, the Universities of Hull in the UK, and Heidelberg, where he held the Chair in the Political Science of South Asia, 1994-2014. He has held visiting positions at the Maison des Sciences de l'Homme and Ecole des Hautes Etudes en Sciences Sociales, Paris; Tsinghua University, Beijing; University of California, Berkeley; Jawaharlal Nehru University, and, Central University of Hyderabad, India and Nottingham University, UK. Comparative Politics, South Asian area studies, Governance, Rational Choice, Methods, Citizenship, Statecraft and foreign policy are his main research interests.
His recent books include Kautilya's Arthashastra: An Intellectual Biography – the Classical Roots of Modern Politics in India (2017), Citizenship and the Flow of Ideas (2012), Reuse: The Art and Politics of Integration and Anxiety (2012), Politics in India: Structure, Process, Policy (London: Routledge, 2017, second edition), When Rebels become Stakeholders (2009), the Puzzle of India's Governance (2005). Professor Mitra edits the Routledge Advances in South Asian Studies and Modern South Asian Studies – Society, Politics, Economy, NOMOS (Baden Baden, Germany). Subrata Mitra's Governance by Stealth: the Ministry of Home Affairs and the Making of the Indian State will appear from Oxford University Press in 2021.
For more details, see his profile: https://irelandindia.ie/people/subrata-k-mitra/