Centre for Jazz Performance Studies
jazz teaching staff
Centre for Jazz Performance Studies - Teaching Staff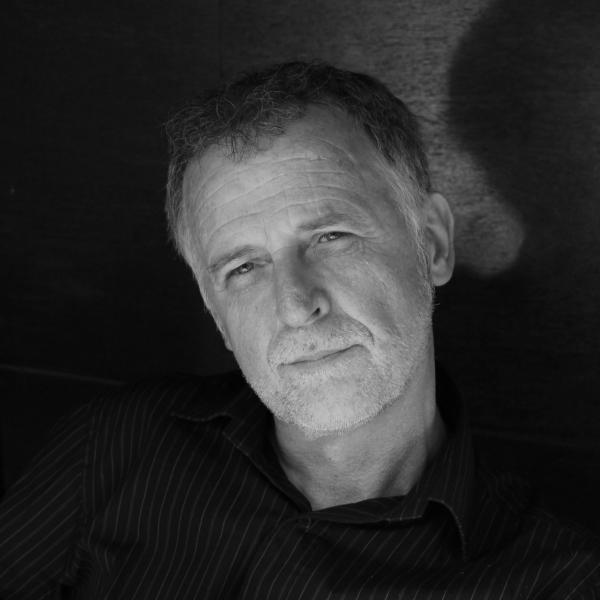 Programme Chair BA in Jazz and Contemporary Music Performance, Bass, Critical Listening, Composition, Ensembles, Irish Composers Workshop, Music of the African Diaspora
Ronan Guilfoyle is a major figure on the Irish jazz scene with an international reputation as a performer, educator, and composer. He has performed internationally as a bassist with some of the world's leading jazz musicians, (including Dave Liebman, Brad Mehldau and Joe Lovano), recorded extensively, and has been a guest lecturer at more than seventy universities worldwide, focussing on the subject of rhythm, in which he is widely regarded as a major innovator. Ronan has been composing for classical, jazz, and mixed jazz and classical ensembles since 1993, specialising in compositions which feature both improvised and written music. He has a large body of work that ranges from solo piano pieces, to chamber works, to orchestral compositions. Ronan is a member of Aosdána.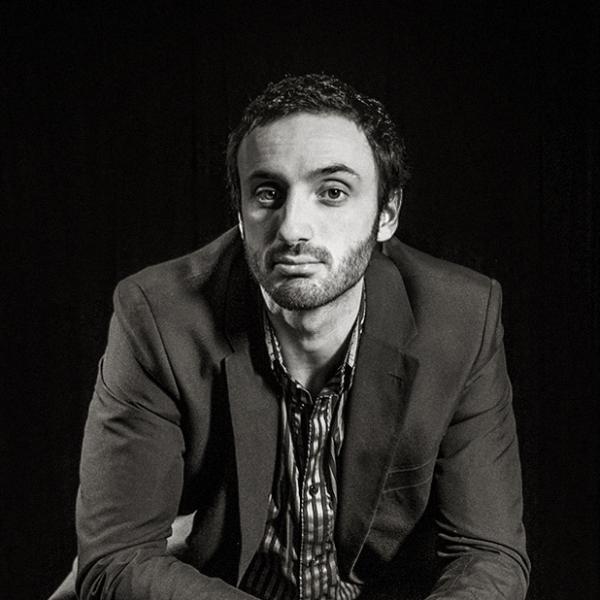 Bass, Ensembles, Jazz History, Ethos & Philosophy
Cormac O'Brien is one of Dublin's most prominent double bass players and he has performed and recorded with many of Ireland's finest musicians, such as Louis Stewart, Tommy Halferty, Michael Buckley, Hugh Buckley, The Kai Big Band, The Zoid Ensemble, Lunfardia, Yurodny and Jack L. He has also played with a range of international artists such as Bobby Watson, Pete Churchill, Ernie Watts, Marshall Gilkes, Rick Margitza, Ryan Quigley, John Riley, Bruce Adams and many more. Cormac also co-founded the group Rhythm Method, for whom he also composes. Other current projects he is involved in include Mary Coughlan band, F-JoB, The Workshop, Carole Nelson Trio and Gamerz.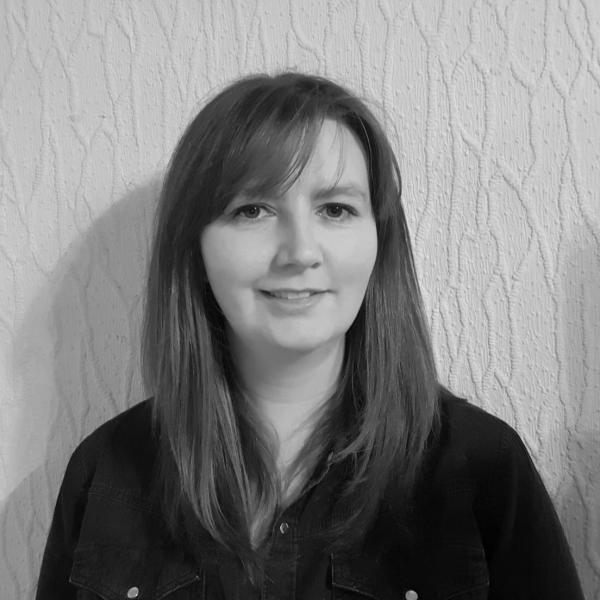 Harmony, Keyboard Skills, Jazz and Contemporary Harmony
Linda Adams is a musician and PhD researcher in audio technologies and music cognition. Her current research involves an investigation into the effects of harmonic context on expectation in musicians and non-musicians, with a view to developing systems for automated harmonic analysis of audio files. Linda graduated with a BA in Jazz Performance from Newpark Music Centre in 2007. She subsequently began performing with various ensembles and composing for and performing with her own piano trio. In 2014 she received a M.Phil in Music and Media Technologies. She has since published research on methods of MIDI humanisation and generative composition in MaxMSP, object-based audio, and music cognition. She has presented at conferences in Ireland and internationally and was recently awarded a scholarship to attend the 2019 Sound and Music Computing Summer School.
Link: https://github.com/adamsls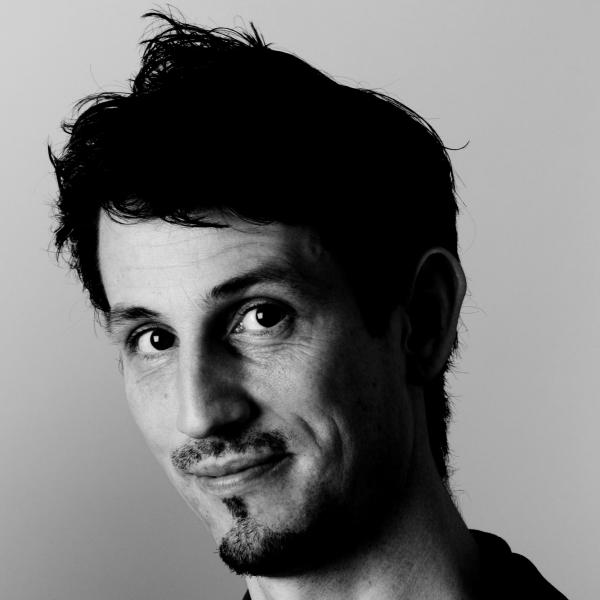 Composition, Rhythm Studies, Advanced Harmony, Piano, Ensembles, Irish Composers Workshop
Greg is an accomplished pianist, composer and educator from Dublin. He taught on the jazz degree courses in Newpark Music Centre from 2002 to 2017. He holds an MA in composition from Waterford Institute of Technology and a diploma in jazz performance from Trinity/Guildhall. He has studied with many renowned performers including Dave Liebman in the USA, Vijay Iyer and Dave Douglas, and South Indian music with Dr. K.S. Subramaniam in India. He has presented his original music in New York, Chicago, New Delhi, Chennai, Skopje and Mexico City as well as all of the major Irish jazz festivals. Greg was commissioned to write a piece for the RTÉ Living Music Festival in 2007 and performs with the Greg Felton Trio, White Rocket, and Ronan Guilfoyle's 'Always Know'
Vocal Skills, Ensembles
Jenna Harris is a jazz and improvised music vocalist, composer and lecturer from Dublin. Jenna graduated from Newpark's BA in Jazz Performance in 2006 and since then has been a member of the faculty. Jenna furthered her studies by attending Music and Media Technologies in Trinty College Dublin. As part of her research there, she built a computer application designed to counteract vocal tension caused by performance anxiety in improvising vocalists. Jenna performs solo or with her band Berri, and in solo performances improvises with her voice and improvises with the effects she uses to process her voice, a style of improvisation she has developed that intrinsically links the two.

Drums, Ensembles, Music Business
Matthew Jacobson is an Irish drummer, improviser, composer, educator and producer. As well as leading his own groups Insufficient Funs and ReDiviDeR, he regularly tours, performs and records with leading improvisers all around the world. He is also co-director of independent Irish record label Diatribe, a full-time jazz tutor at Dublin City University, is undertaking a PhD at Ulster University and has received numerous awards and scholarships from institutions including Arts of Council of Ireland, Music Network and Berklee College of Music. In 2013 Matthew received a Fulbright Scholar Award to spend nine months in New York 'exploring the area between composition and improvisation' and 2016 was the inaugural Dun Laoghaire-Rathdown County Council Musician in Residence.
Kevin Brady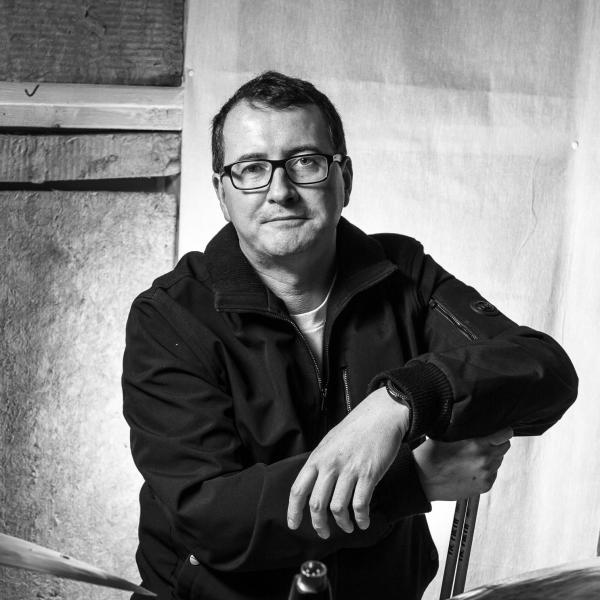 Drum Skills, Ensembles, Jazz History
Kevin Brady is a professional performer, educator and producer from Dublin performing and recording Internationally for over 25 years. He has studied in London, New York, Cuba and South Africa, studying with Kim Plainfield, Gene Jackson, Ralph Peterson, Keith Copeland, Jeff Ballard, Matt Wilson & Ben Perowsky. Kevin has performed both at home and abroad with leading International artists such as: Lage Lund. Seamus Blake, Brian Charette, Peter Bernstein, Norma Winstone, Pee Wee Ellis, and Bill Carrothers. He is an endorsed performance artist with cymbal manufacturer Bosphorus, and Evans Drumheads, and leads his own piano trio featuring the U.S. pianist/composer Bill Carrothers and bassist Dave Redmond. The group have travelled widely in the USA, Europe, China and have released four critically acclaimed studio albums.
Patrice Brun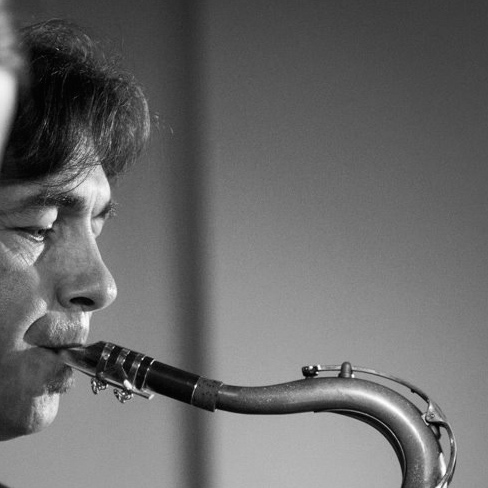 Ensembles, Jazz and Contemporary Harmony, Arranging, Aural Training, Saxophone
Patrice Brun is a French saxophonist living in Ireland since 1998. He was classically trained in France from a young age, and on moving to Ireland, studied jazz at Newpark Music Centre, and received a Diploma in Jazz Performance from the Guildhall in London. He currently leads his own groups, the trio 'Par Trois' (contemporary Jazz) and the quartet 'Hype' and regularly performs with Irish bands such as The Commitments and The Stunning. He has appeared in numerous venues around the country including the 3 Arena, Whelans, Sugar Club, Vicar street and the Olympia Theatre. Other past musical collaborations include performing with the legendary Irish guitarist Louis Stewart, Dublin Symphony Orchestra, and the Night in Havana Orchestra
Michael Buckley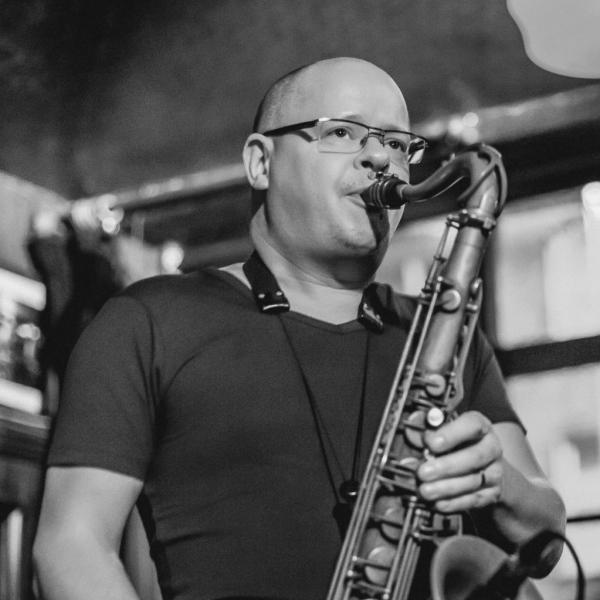 Saxophone, Ensembles
Saxophonist / flautist and composer Michael Buckley has been playing professionally since the age of six and was hailed as a child prodigy, when, aged 10, he played flute with the legendary saxophonist George Coleman in the National Concert Hall. He went on to have a very successful career both national and internationally, and has performed with such luminaries as Tim Hagans, Dave Liebman, John Abercrombie, and Joey Baron. Michael is also a very well known producer, recording countless albums from jazz, to traditional, to hip hop. As well as frequent radio spots, Michael has made numerous television appearances, including on the Letterman Show in the US with Glen Hansard, with whom he has a long standing musical relationship. Michael regularly works on film and television scores and recently collaborated on recordings with Donovan, the Cranberries, Jerry Lee Lewis and Johnny Mathis.
Chris Guilfoyle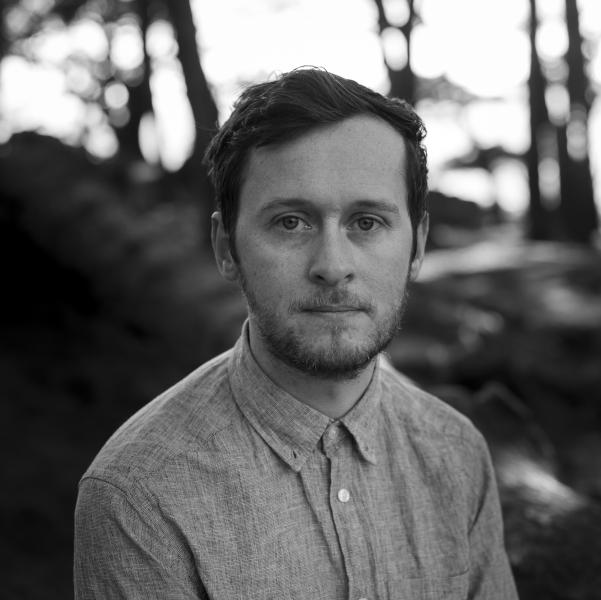 Guitar, Ensembles, Irish Composers Workshop
Chris completed his BA in Jazz Performance at Newpark Music Centre in 2010, and went on to receive a Masters Degree in Music Performance from Lucerne University. Over the last 10 years, Chris has toured regularly around Ireland and abroad including the UK, The Netherlands, Belgium and France. Since 2011, Chris has been a member of faculty on Newpark Music Centre's and is also a founding member of the Dublin Jazz Co-op. Chris leads his own group Umbra, which has released two records in the last two years and has toured extensively in Ireland and Europe. Chris has performed with some of the leading artists in jazz including Dave Liebman, Jim Black, Tom Rainey, Theo Bleckmann, Nils Wogram, Ralph Peterson, John O'Gallagher and David Binney.
Conor Guilfoyle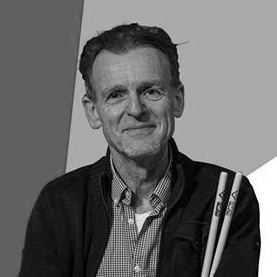 Drums, Ensembles, Jazz History
Conor Guilfoyle began playing drums at age 13, andt 17 he was a fixture on the Irish jazz scene, before going to study at Drummers Collective in New York. From there Conor won a scholarship to the Banff College of Fine Arts in Canada. On his return to Ireland Conor quickly established himself as one of the most in-demand drummers in Europe. His extensive playing and recording credits include John Abercrombie, David Liebman, Sonny Fortune, Joe Lovano, Kenny Werner, and Mark Levine. Conor was a co-founder of the jazz programme at Newpark Music Centre, and has lectured in many leading colleges worldwide including Berklee College of Music, the New School and Drummers Collective in New York, and the Royal Conservatory in the Hague. An innovator in the rhythmic language of jazz, with his application of odd metres to the standard jazz repertoire and the Afro-Cuban clave, he is the author of "Odd Meter Clave for Drumset" and "Rhythmic Reading For Drummers" both published by Advance Music.
Tommy Halferty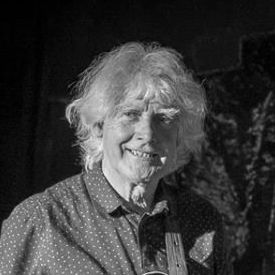 Guitar, Ensemble, Irish Composers Workshop
Born in Derry, Northern Ireland, Halferty began his musical career in the late 70s taking Jazz guitar lessons with the legendary Louis Stewart. Since the early 1980s, he has led some of the most successful groups in Irish jazz, beginning with his first trio consisting of guitar, bass guitar, and drums, producing fresh sounds and original compositions with John Wadham (drums) and Ronan Guilfoyle (bass). He has also regularly performed with some of the highest regarded jazz musicians worldwide, including guitarist John Abercrombie, saxophonist Lee Konitz, pianist Martial Solal, violinist Stephane Grapelli, vocalist Norma Winstone and drummer Keith Copeland. He has released numerous albums, won several awards including Critic's Choice in 'The Jerusalem Post' for a duo performance with Mike Nielsen at Tel-Aviv International Guitar Festival and received a special honour when asked to play for former US President Clinton when he visited Ireland in November '96.
Izumi Kimura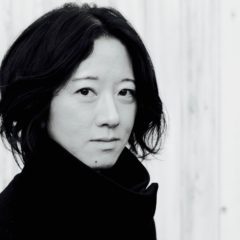 Jazz Aural Training, Tonal Harmony, Harmonic Ear Training, Keyboard Skills
Japanese born, Irish resident Izumi Kimura has performed extensively throughout the country and abroad. She has worked with some of the leading performers and ensembles from both disciplines of classical and jazz, including RTE Symphony Orchestra, RTE Concert Orchestra, Crash Ensemble, Michael D'arcy, Ioana Petcu-Colan, Benjamin Dwyer, Cora Venus Lunny, Ronan Guilfoyle, Tommy Halferty, Joe O'Callaghan, Dominique Pifarély, Benoít Delbecq, Fuzzy Logic Ensemble and many more. She has worked with composers Gerald Barry, John Buckley, Francis Heery and Ian Wilson and was a recipient of awards from the Arts Council of Ireland in 2016 and 2017 to lead projects with American percussionist Gerry Hemingway and British bassist Barry Guy. Izumi was also a Dun Laoghaire – Rathdown County Council Musician-in-Residence in summer 2019.
Shane Latimer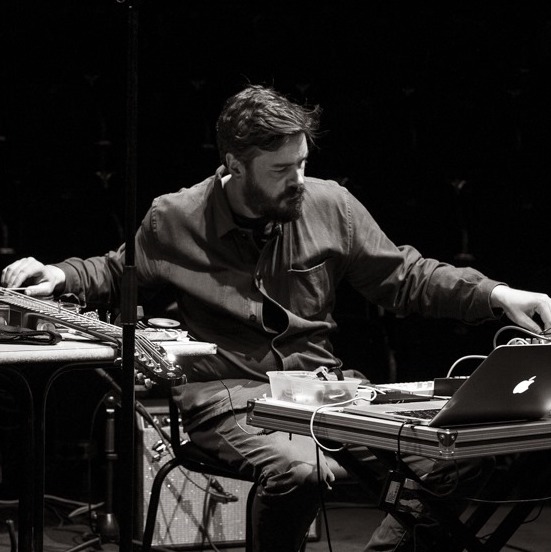 Guitar, Jazz Composition, Music Technology, Ensembles
Shane Latimer is a guitarist, composer, producer and curator based in Dublin, Ireland. He performs with several groups, once off collaborations and solo. He is a curator of the annual Bottlenote festival of improvised music and and is currently researching improvisation at Sonic Arts Research Centre, Belfast. Shane has performed at national and international festivals including Druga Godba (SLO), Match & Fuse (NO/PO), Jazztopad (PO), Brilliant Corners (UK), Meutiviti (DK), Aarhus Jazz Festival (DK), Defne Festival (DK), Kilkenny Arts Festival, 12 Points and Cork Jazz Festival.
Shane O'Donovan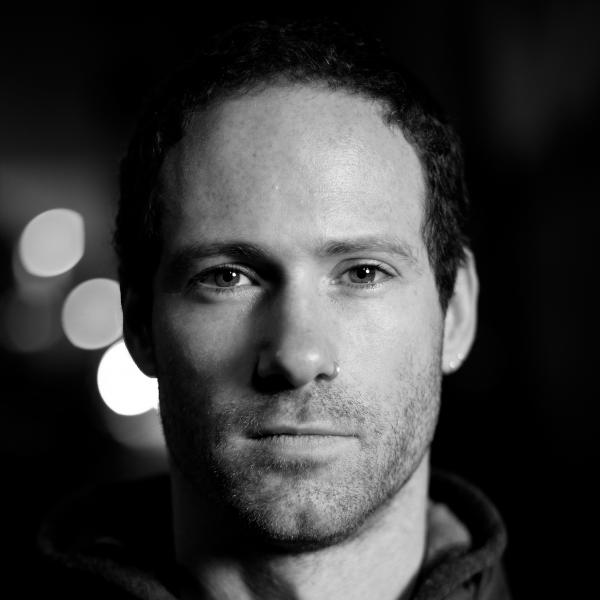 Ensembles, Drums
Shane is a Dublin based drummer and producer. Currently very active on the Dublin jazz scene, Shane is involved in a number of projects alongside some of Ireland's leading jazz musicians. These include OKO, Gamerz with Kit Downes, John Moriarty Trio and Plaza Real. He has also worked with many top international musicians such as Tim Berne, Ernie Watts, Rick Margitza, Ian Shaw, Guy Barker, John Stowell, Greg Osby, Greg Burke and Jamie Oehlers to name a few.

Vocals, Jazz choir
Aleka is a singer, cellist and songwriter from Romania. She studied in the Bucharest University of Music and in Newpark Music Centre. She has made a name for herself as one of the top jazz singers in Ireland, garnering attention from some of the household names of Irish Jazz, most recently working with renowned guitarist Tommy Halferty, Ronan Guilfoyle, Michael Buckley, Kevin Brady, Dave Redmond, Cello Ireland, Leopoldo Osio and Izumi Kimura. Aleka also released her debut EP in November 2016, receiving a 4-star review from The Irish Times. Her debut album 'Person I Knew', was released on April 18th 2019 with a stellar band: Chris Guilfoyle on guitar, Ronan Guilfoyle on bass, Michael Buckley on sax and legendary drummer Eric Ineke, which also received a 4-star review from The Irish Times.
David Redmond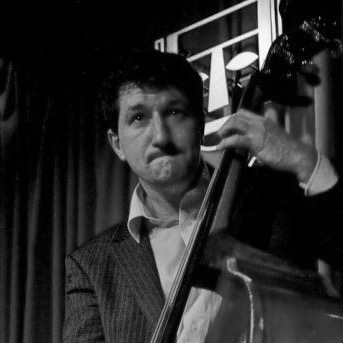 Bass, Ensemble
Bassist David Redmond has collaborated with renowned Irish and international musicians including the American pianist Bill Carrothers as part of the Kevin Brady Trio, Larry Coryell, and vocalist Ian Shaw. He is a member of the Phil Ware Trio, the Tommy Halferty Trio. and Yurodny. He also regularly plays with artists such as George Colligan, Darren Beckett, Oli Howe, Seamus Blake, Georgie Fame, and Bill Carrothers. David also performs regularly at major jazz festivals, including the Cork, Bray, Mexico, Dubai, Glasgow, Azores, and Abu festivals. David has performed in Europe, the US, South America and China and appeared on over forty recordings.
Phil Ware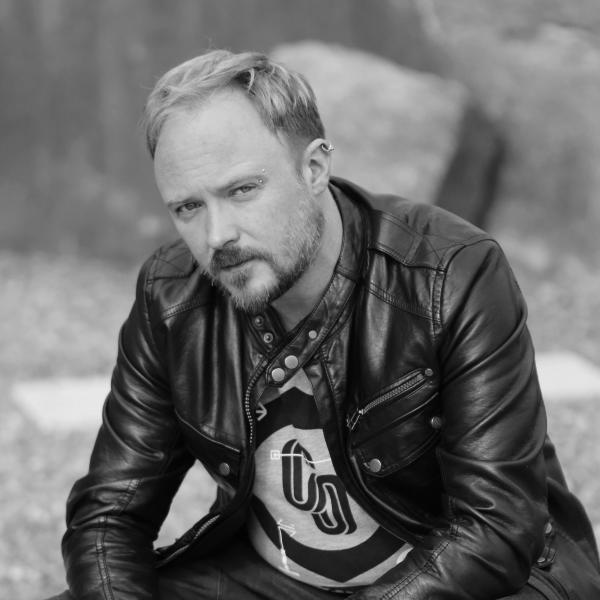 Piano, Ensembles, Transcription, Performance Ear Training
Phil Ware's career as a jazz pianist and educator has taken him throughout Europe and as far afield as North America, Asia and the Middle East. His long-standing piano trio, completed by DCU faculty members Dave Redmond and Kevin Brady, has twice been chosen to represent Ireland at the prestigious Eurojazz Festival in Mexico City. As a sideman, he has played with international figures such as Peter Bernstein, Ian Shaw, Georgie Fame, Perico Sambeat, Peter Ind, and heroes of the Acid Jazz revival, Pucho and the Latin Soul Brothers. His skills as an accompanist are well-noted; not only have they led to many engagements as musical director for live performances and studio recordings, they also form the foundation of the jazz ethos he teaches.
Derek Whyte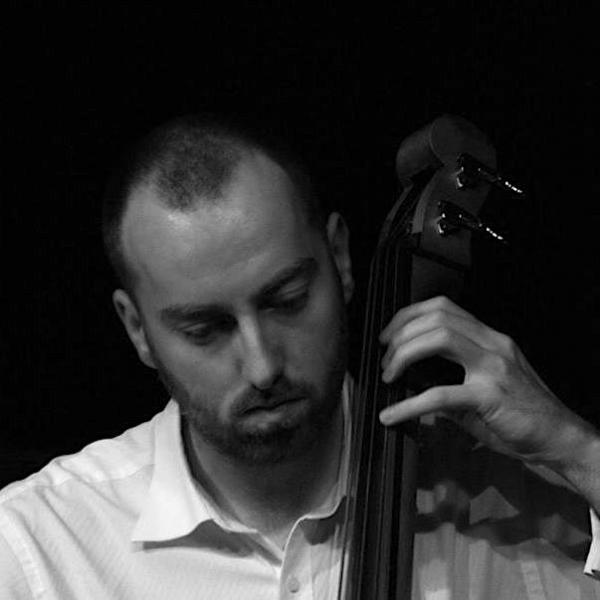 Bass, Transcription, Rhythm Studies, Ensembles
Derek has been teaching ensembles, rhythm, transcription and instrumental skills in many different music schools for over 15 years and during this time he has also been heavily involved in the Dublin Jazz scene as a performer. He has played consistently with the leading jazz musicians in Ireland, and has also been playing in some of the U.K's leading jazz venues. Derek is also involved in many of the Dublin jazz scene's more experimental jazz groups, many of which experiment extensively with unconventional approaches to rhythm and harmony. These groups include The Mike Nielsen Quartet, Electric Freeplay, ReDiviDeR, the Dirty Jazz Band and Fuzzy Logic Ensemble. Derek is also a performer with the Dublin Orchestral players.