2021/2022 Seminars
Events - Academic Year 2021/2022
The Law Research Centre at the School of Law & Government, DCU, organizes regular seminars to engage with relevant developments across all fields of law. In the academic years 2017/18, 2018/19 and 2019/20, the Law Research Centre hosted weekly seminars with a single speaker throughout both terms. Since the explosion of the Covid-19 pandemic and related disruptions, in the academic years 2020/21 and 2021/22 the Law Research Centre has scheduled a set of annual workshops with multiple speakers. In particular, in the current academic year, the Law Research Centre endeavours to look at "Law after" major events, exploring the impact of important developments, such as Brexit, the COP26 and the Afghan war, on key areas of law, including data protection law, environmental law and international human rights law. This reflects also the key research clusters within the Law Research Centre.
Wednesday, 15 December 2021
"Carbon Border Adjustment Mechanisms after COP26"
15:30 - 17:00
Panel Discussion
Chair: Federico Fabbrini, Full Professor of European Law & Director of the DCU Law Research Centre
Panellists: Alice Pirlot, University of Oxford
Tatiana Falcao, World Bank
Dan Esty, Yale University
Goran Dominoni, DCU
Michael Mehling, MIT
Please register for attending the event on Zoom here.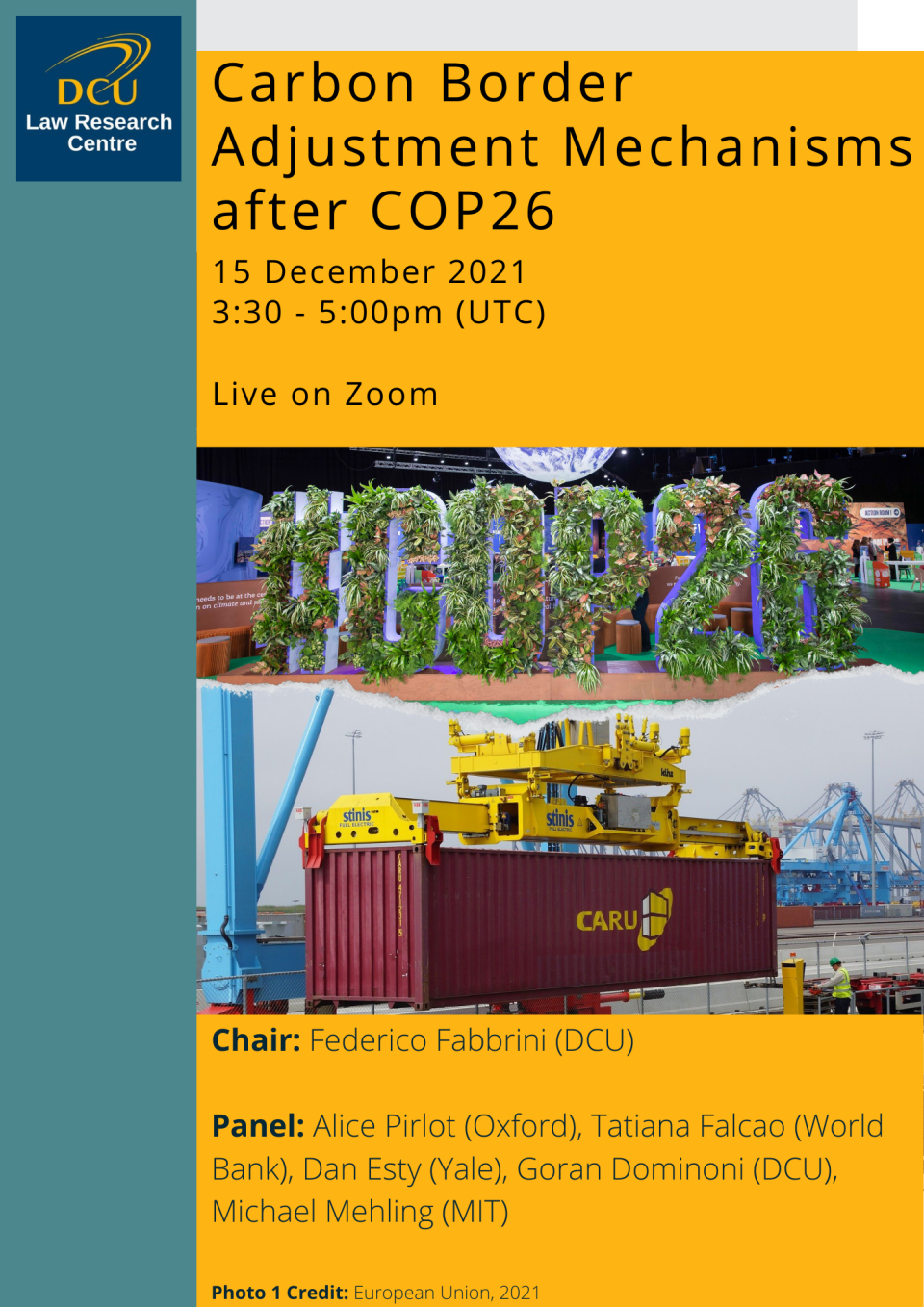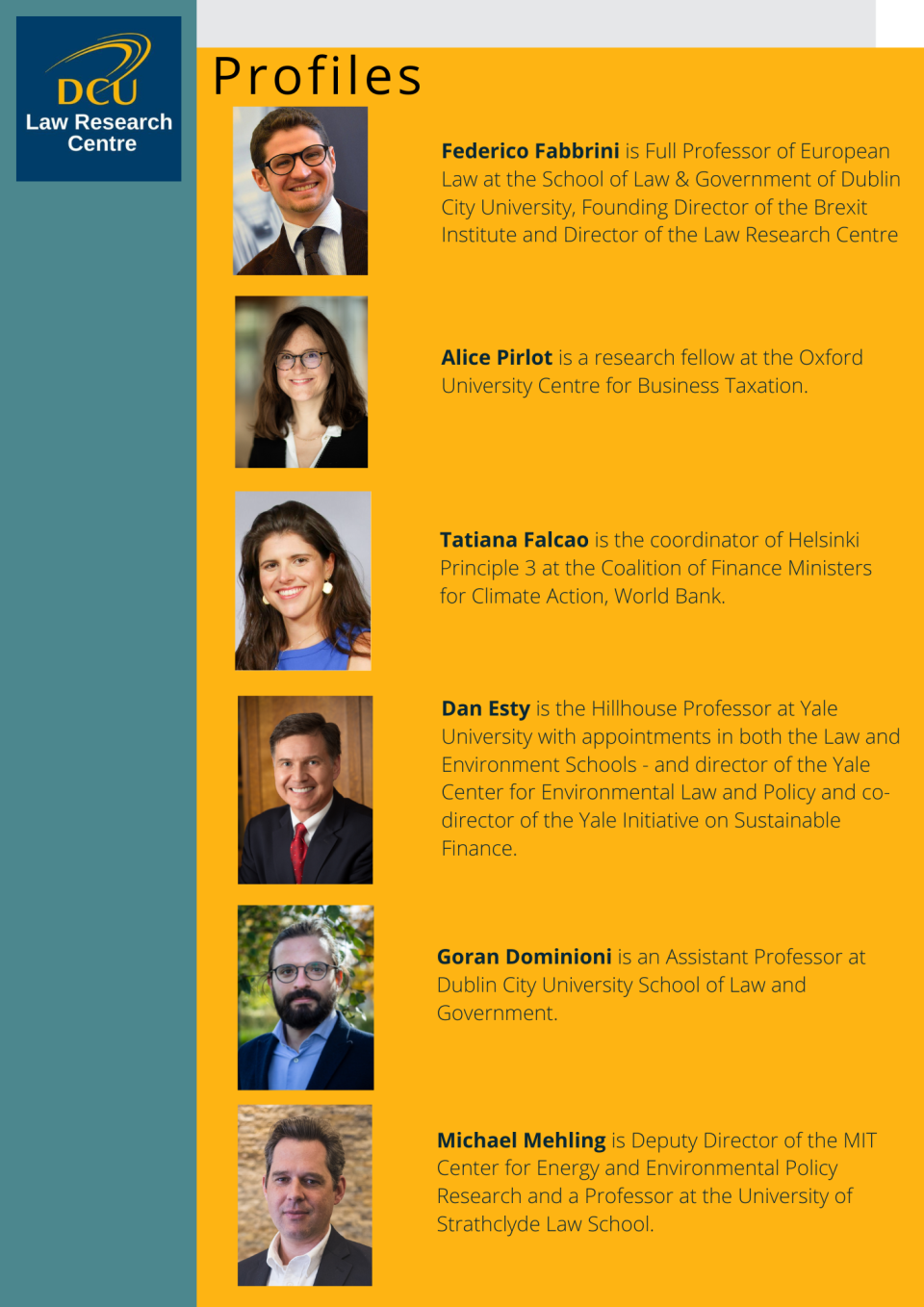 Thursday, 16 September 2021
"Cross-Border Data Protection After Brexit"
14:00 - 15:30
Welcome and Introduction: Federico Fabbrini, Full Professor of European Law & Director of the DCU Law Research Centre
Keynote Speaker: Viviane Reding, former Vice President of the European Commission, responsible for Justice, Fundamental Rights and Citizenship
Roundtable Discussion
Moderator: Karlin Lillington, The Irish Times
Panellists: Edoardo Celeste, Dublin City University
Mike Harris, Grant Thornton
Orla Linskey, London School of Economics
The full progamme is available here
The event was held in cooperation with the Brexit Institute and Cross DPN.