DCU Email Signature
Instructions for adding logos and contact details to your email signature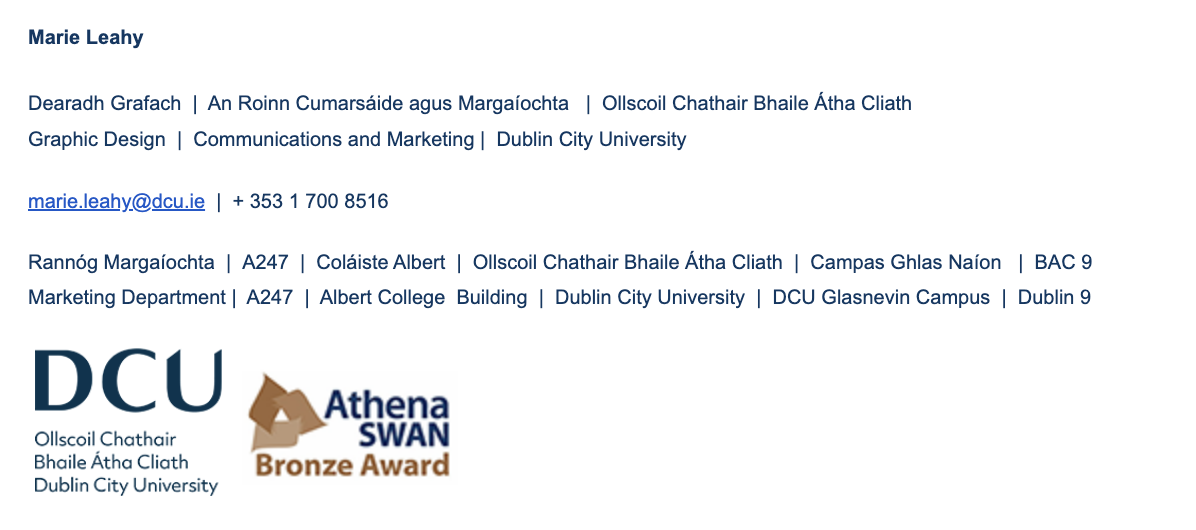 Content formatting
The font should be set to sans serif

Person's name is in bold

All type set to size small
 
Your email signature must be displayed in both Irish and English, with Irish being displayed first.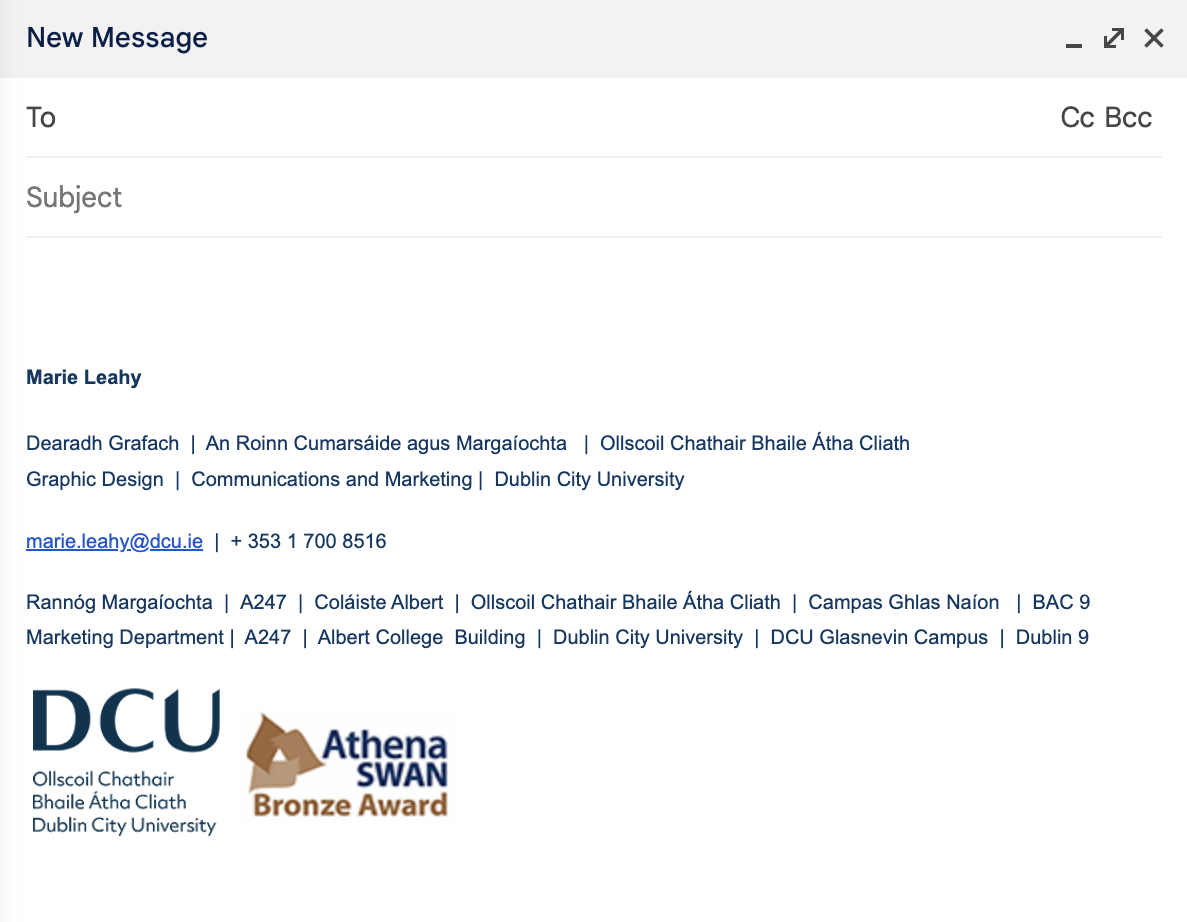 In your email, click on the cog icon on the top right hand corner of the screen and then select Settings.

Scroll down to Signature.  If No Signature is selected than select the button below this to turn signature on.  Enter the text details that you would like to appear.

To add the image select the area you want the image to appear (eg above / below signature) and then press the "Insert Image" button. 

Drag and drop the image or select and insert from your computer

The logo should appear in the signature window.

Scroll down to the bottom on the Settings window and click save.