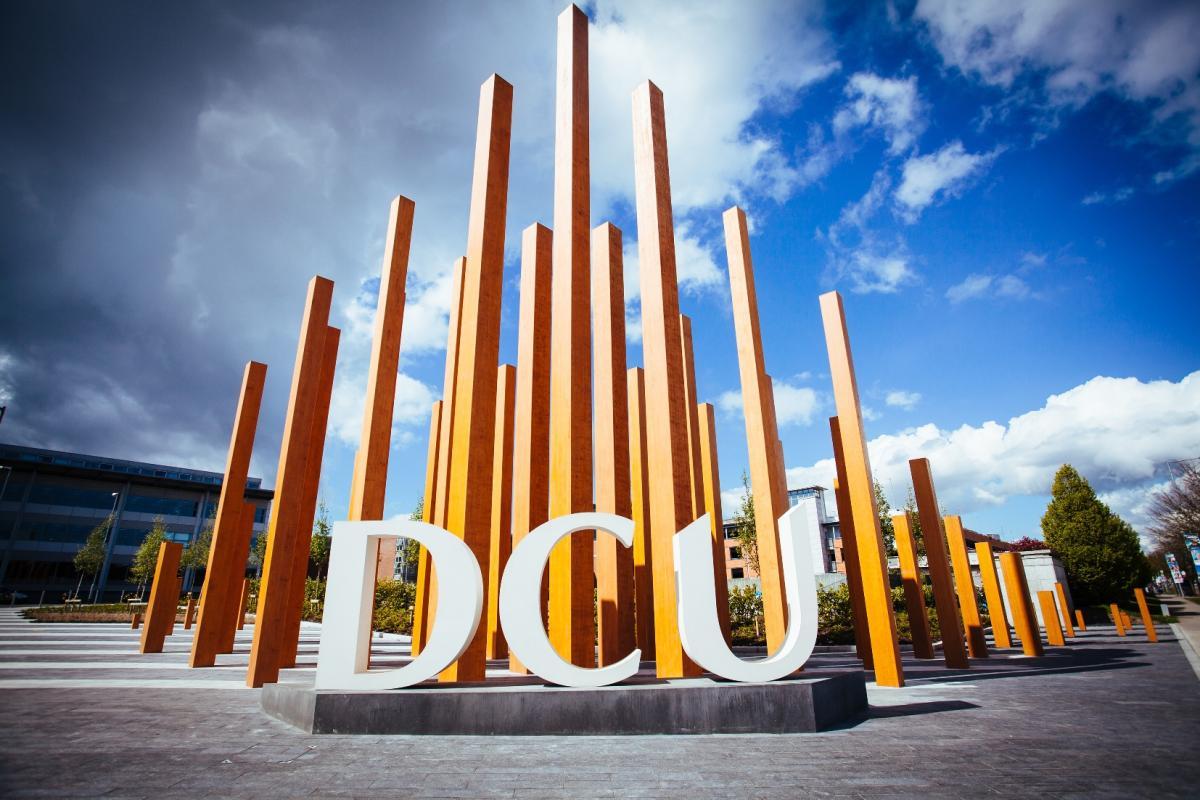 DCU success in Irish Research Council fund
Dublin City University has welcomed today's announcement by the Irish Research Council that nine projects led by DCU academics have been awarded funding in the New Foundations scheme.
A total of 77 projects were awarded under the programme, which brings researchers and community organisations together to collaborate on projects that will have a tangible impact on societal issues. 
Details of the nine successful DCU projects are as follows:  
Dr Dawn Wheatley, School of Communications, for her project 'Beyond words: Female journalists, public interactions and online hostility' in collaboration with the National Women's Council
Dr Geraldine Scanlon, School of Human Development, for 'Supported Transition Planning: Including All Learners' with Walkinstown Association for People with an Intellectual Disability (WALK) 
Dr Louise Hopper, School of Psychology, for 'Co-designing a Novel Virtual Environment-based Reminiscence therapy with Stakeholder Engagement' - a project with civic partner The Alzheimer Society of Ireland
Dr Tanya Cassidy, School of Nursing, Psychotherapy and Community Health, for her project 'Bainne Beatha and Beyond: Mixed methodological study of infant feeding and maternity services during the pandemic' in partnership with Friends of Breastfeeding
Dr Trudy Corrigan, School of Policy and Practice in DCU's Institute of Education, for her work entitled 'Providing a Workplace Engagement Resolution to  address Ageism and Bullying in the Workplace' which was carried out in partnership with Age and Opportunity 
Dr Valesca Lima, DCU School of Law and Government, for 'Promoting Democratic Participation: An Active Citizenship For Migrants' carried out with the Immigrant Council of Ireland
Dr Cliona Murphy, School of STEM Education, Innovation & Global Studies, for her research entitled 'The Climate, Our Oceans and Primary STEM Education: Climate and Ocean Literacy Network Ireland and Mauritius'
Prof Deiric Ó Broin, DCU School of Law and Government, for his project 'Assisting the Irish churches and religious communities to develop values-based common positions on current European issues and to engage with European counterparts'
Dr Róisín Á Costello, School of Law and Government, for her work 'Supporting Irish Language Use on a Cross-Community Basis - Recommendations and Insights'
Commenting today, Minister for Further and Higher Education, Research, Innovation and Science, Simon Harris TD said:
"I welcome the announcement of the 77 New Foundations research awards today – another record number of projects being supported by the Irish Research Council under this programme. The 55 research partnerships with community and voluntary groups will have an invaluable impact – bringing new insights and evidence and allowing these organisations to have an even bigger impact on those they are trying to reach, especially the most vulnerable and marginalised in our society. The community and voluntary sector plays a critical role in Irish life and will continue to do so. As these projects get underway, they support enhancement of the services this sector provides, while also providing excellent partnership opportunities for our researchers." 
Further information about the New Foundations scheme is available here.