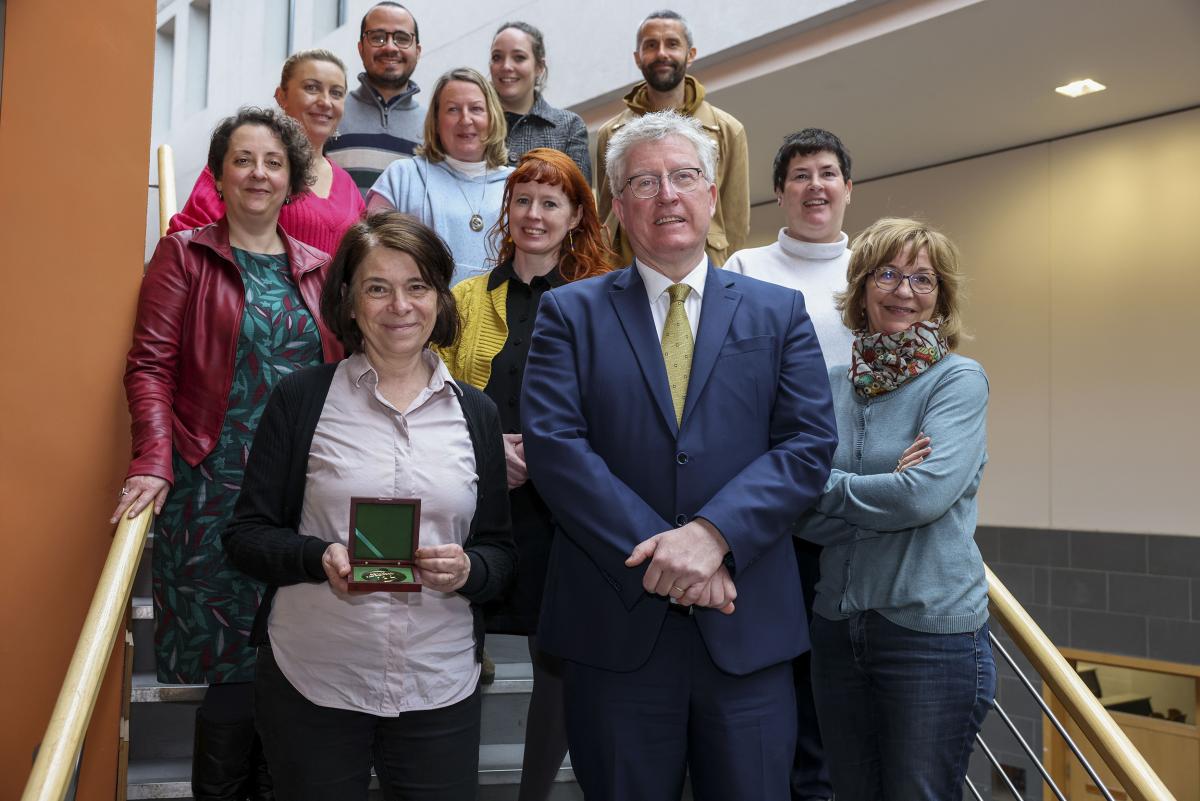 Recipients announced for DCU President's Awards for Engagement for 2023
The Irish Refugee Integration Network, CTYI and a unique university Access society were just some of the projects recognised at this year's DCU President's Awards for Engagement, designed to celebrate the engagement of staff and students in the life of the wider community.
The recipients were presented with their awards earlier today by Professor Dáire Keogh, President of DCU, at a ceremony held on DCU's Glasnevin Campus. 
Speaking at the event, Professor Keogh praised the winners' achievements and commended all those nominated and shortlisted in the process. 
"DCU is a place based University and these awards celebrate our commitment  to our people and our enduring focus on local, national and international engagement. This year's awards show, in particular, the depth of talent and commitment to civic and community engagement, and I am delighted to see so many external nominations this year, from schools, community groups and national associations. This shows that the University is delivering real impact."
In the student category, Adam Daly's work with student societies and access to community projects was awarded for alleviating barriers to third-level education. Adam set up the Access Society, the first of its kind in the country, which supports students, runs a weekly swap shop and invites DEIS schools to campus to take part in social events. 
In the special merit student category, Carine Mambou was awarded for her work with the CAD AID Foundation, which aims to address the issue of sexual gender-based violence, gender equality and women empowerment through an integrated approach. The project also seeks to promote the participation of women and girls in decision-making and their access to services, as well as to create awareness about the prevalence of gender-based violence and its consequences. 
In the staff category,  Agnès Maillot was recognised for her work with the Irish Refugee Integration Network. The IRIN is a collective of DCU academics, students and members of the public who run English language classes, digital literacy clinics and community meetings for International Protection Applicants and refugees. 
In the special merit staff category, CTYI was recognised for their work with academically talented students from all over Ireland and overseas. CTYI has grown continuously since it was formed in 1992, and now engages with over 6,500 high ability students aged between 6 and 17 every year.