School of Nursing, Psychotherapy and Community Health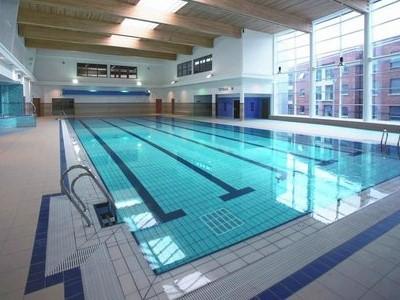 Why do girls stop playing sport? Let's ask them
By Sara McQuinn, Mary Rose Sweeney, Sarahjane Belton and Anthony Staines, DCU
This important question was recently given the attention it rightly deserves on the RTÉ series 'Anna Geary: Why Girls Quit Sport'. We know exercise is good for teenagers' health and their well-being. We also know the physical activity gap between boys and girls begins early.
A national study published last year and covered on RTÉ Drivetime, showed only 5% of secondary school girls reaching the recommendation for 60 minutes of moderate to vigorous physical activity daily. This had dropped to 1% by 6th year. Unfortunately, this trend tends to continue as they get older with women being less active than men across most countries worldwide.
On a more positive note, we know that girls who are active in their teens and develop a love for sport are much more likely to continue with sport and exercise in adulthood. So, if we know that being active is beneficial for their health and well-being and that the healthy behaviours established during their teens shape the women they will become, why do so many girls quit sport?
The Girls Active Project team at DCU, wanted to learn and explore why by asking the teenage girls themselves. We spoke to 287 girls, aged 12 to 18, in a secondary school in Dublin and here's what we found. Lack of time was the leading cause for these girls not being active. This was followed by a lack of motivation, where exercise was not a habit in their day-to-day lives and them just not feeling like they wanted to do it.
To go into more depth about why they might quit sport, we had group discussions with the girls. Three dominant reasons stood out. Firstly, their priorities changed. Other commitments, such as homework, part-time jobs, exams, family and social life competed for their time: "just trying to fit everything in, you're supposed to get 8 hours of sleep, then 3 hours of study a night, and then be active as well?". Some of the girls struggled to balance it all and unfortunately, didn't feel that exercise was a priority.
Secondly, they're socially influenced. Teenage girls need encouragement and social support from their friends to exercise: "if your friends are there with you, you have more confidence". Interestingly, we found that friends could have a positive influence: "I'd probably end up quitting if it weren't for the people on the team" or a negative influence ("I was part of a dancing club for 7 years and my friend quit, so I quit"). Many of the girls felt nervous about exercising alone and worried about how they'd be perceived: "I don't want to look stupid, or have people laugh at me".
Thirdly, they lacked confidence. Many of the girls felt incompetent and self-conscious doing sports. They lacked self-belief when exercising and as a result, avoided doing so: "you become very aware of yourself when you're surrounded by girls who are very good at it, and you start to close into yourself".
So, what does this all mean and how can we get girls to engage with sport and exercise throughout their teens? What would appeal to them and encourage them to be more active? Well, let's ask them that too.
Most of the girls wanted exercise to be fun, inclusive and enjoyable. They wanted variety and the freedom to choose the activities and for the activities to be challenging, but non-competitive and non-performance focused. They didn't want to feel judged, but wanted to feel encouraged and empowered.
Working with the girls, we designed an after-school exercise programme that could respond to their needs and interests. It involved Transition Year students known as 'project leaders' delivering an exercise class for 40 minutes once a week to other students. The project leaders chose what exercise class to deliver, and changed the activity each week.
We tried this out this year but, due to Covid restrictions, only one year group was invited to take part. A range of activities were offered by the project leaders including dance, boxing, GAA football, Zumba, basketball, a H.I.I.T class, circuits, relay-races, yoga, hurdles, boxercise and soccer.
The girls enjoyed the experience, with one project leader describing why. "It gave us a leadership role in the school for sure. It made you feel included, and it made you feel like you had a place to go after school where everyone had the same interests, and you were all there for the same reason". The parents, teachers, school principal and teenage girls who took part all agreed that the programme was fun, enjoyable and could stay in the school long-term. As one PE teacher noted, "you can see them laughing and joking, and that's what I liked about it, it's simple and effective and they come away from it happy"
More information on the DCU Girls Active Project is available here
Sara McQuinn is a final year PhD SPHeRE Scholar at the School of Nursing, Psychotherapy and Community Health at DCU. Dr Mary Rose Sweeney is an Associate Professor in Health Systems/Public Health Research, and Head of the School of Nursing, Psychotherapy and Community Health at DCU. Dr Sarahjane Belton is Head of School and Associate Professor of Physical Education in the School of Health and Human Performance at DCU. Prof. Anthony Staines is Professor of Health Systems in the School of Nursing, Psychotherapy and Community Health at DCU.