School of Nursing, Psychotherapy and Community Health
Welcome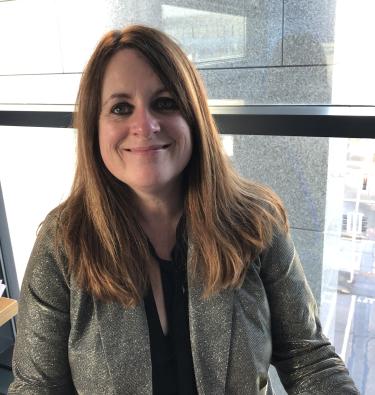 A very warm welcome from our Head of School, Dr Mary Rose Sweeney to the School of Nursing, Psychotherapy and Community Health (SNPCH), at DCU.
Our School has gained national and international recognition for its diverse programmes of study which include nursing, psychotherapy, health and society, homelessness prevention and sexuality studies.
The programmes are developed by dynamic staff in collaboration with organisations in both the public and private sectors.
If you are interested in joining us, please explore the full list of available courses in our Undergraduate, Postgraduate and Professional Development programmes.
Within our School we also have a thriving research community who lead internationally recognised research. The School creates opportunities for undergraduate and postgraduate students to undertake research up to Ph.D./Professional Doctorate. Our research makes significant contributions to knowledge, service delivery and policy in the Health and Social Sciences sectors.
Who we are
There are three Academic Groups within the School of Nursing, Psychotherapy and Community Health (SNPCH):
Nursing Academic Group
Psychotherapy Academic Group
Community Health Academic Group
The Nursing Academic Group offers programmes at Bachelor, Masters, and PhD levels, developed by dynamic staff in collaboration with organisations in both the public and private sectors. Nurses play a critical role in society: they help individuals achieve, maintain or regain independence and the best possible health, and at other times, they provide comfort, support and dignity in times of illness or death. They often work in conjunction with families, groups or the larger community. In addition to professionalism, a nurse must practice with intelligence, compassion and enthusiasm.
The group offers a MSc in Nursing: Advanced Practice as an International collaboration programme delivered at Princess Nora Bint Abdulrahman University.
Dr. Daniela Lehwaldt, the Academic Lead for Nursing, expands upon the Nursing Academic Group here.
One of the pathways to mental health is through psychotherapy. The Psychotherapy Academic Group provides a programme of study at Masters level to suit people starting out on their careers in psychotherapy; at a Professional Diploma level for Psychotherapists and other Health and Social care Professionals to train as Clinical Supervisors and at Doctorate level for accredited psychotherapists to advance their clinical, research and teaching career opportunities.
Opportunities are also available for therapists to attend stand alone modules suitable for Continuous Professional Development and an annual programme of events, lectures series and conferences open to a wide audience.
This dynamic team also engage in research projects with Masters and PhD candidates and public and private investors.
Dr. Gerry Moore, the Academic Lead for Psychotherapy, expands upon the Psychotherapy Academic Group here.
The Community Health Academic Group comprises academics and practitioners who have a diverse range of skills, knowledge and interests in the areas of community and population health. We focus on the biological, psychological and social dimensions of health within societies and cultures.
This Academic Group is responsible for developing and delivering community, undergraduate and postgraduate educational programmes, conducting many community based research studies and working with local, national and global communities to ensure health equity. The work of the group is underpinned by an ecological health perspective, participative approaches and ethical principles of justice and inclusion.
Dr. Briege Casey, the Academic Lead for Community Health, expands upon the Community Health Academic Group here.