School of Nursing, Psychotherapy and Community Health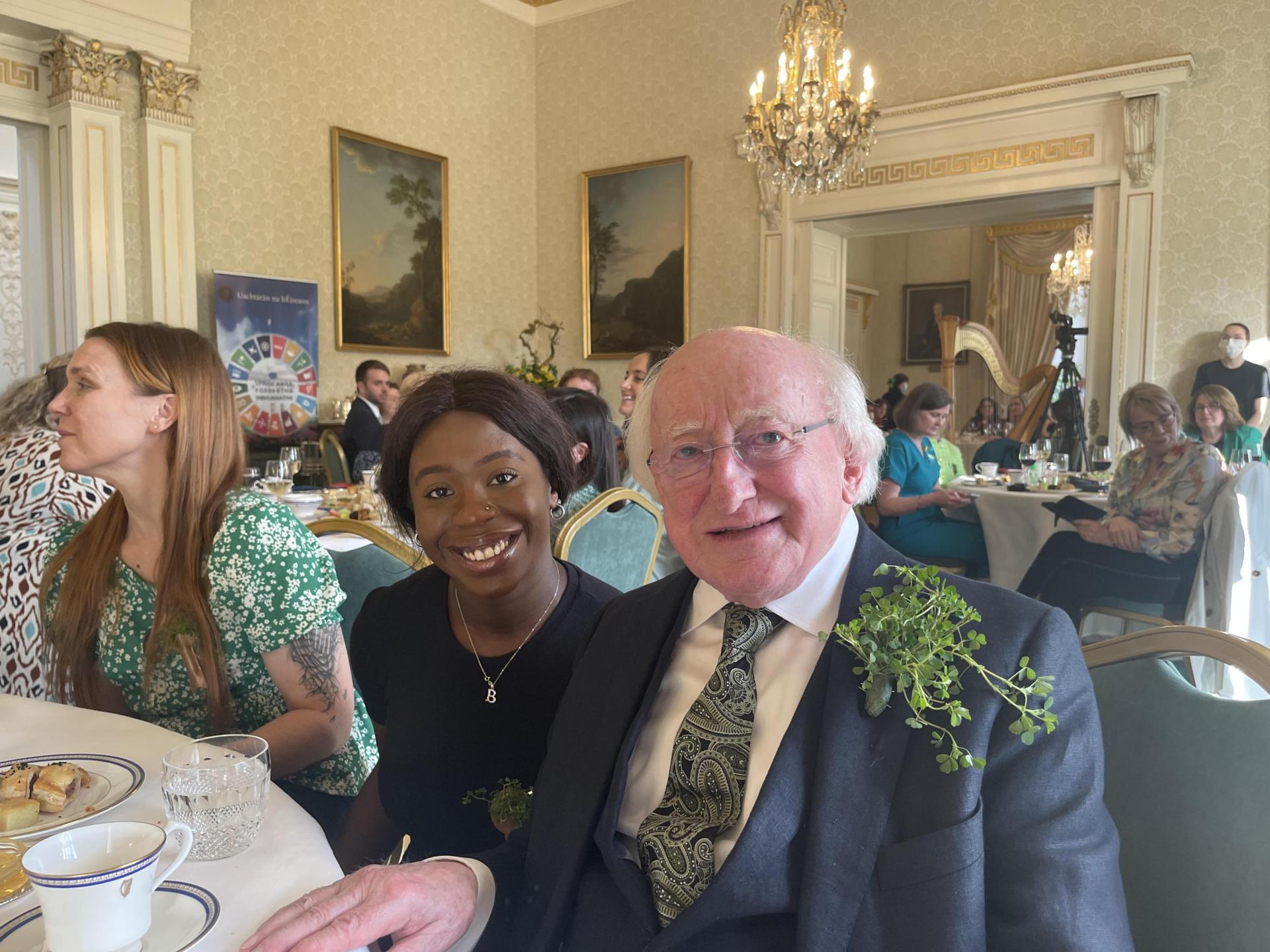 Celebrating Nursing and Midwifery at the Arus on St Patrick's Day
The President and Sabina Higgins held a special Remembrance Ceremony at Áras an Uachtaráin, entitled "To Honour and Hold in Memory", for all those who died from COVID-19, those grieving the loss of their loved ones and frontline workers. 
Those attending the ceremony included the Tánaiste, party leaders, the Lord Mayor of Dublin and a number of frontline workers from across the country.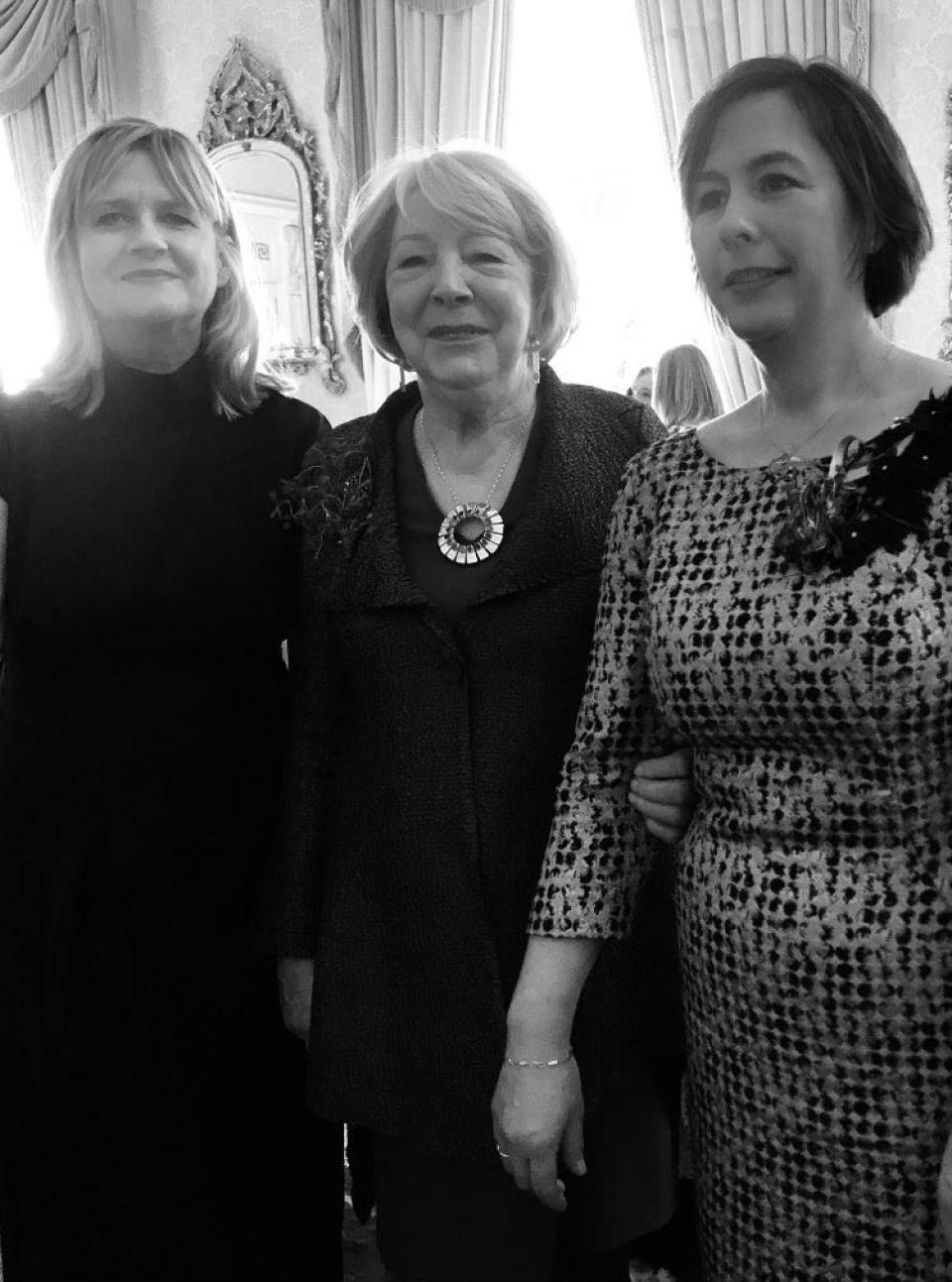 Siobhan McDermott of DCU School of Nursing, Psychotherapy & Community Health attended the event with Blessing Imade, a Nursing student. 
The President addressed the event and rung the Peace Bell five times in honour of each of the following groups:
For those who died during COVID
For those who made sacrifices during COVID
For those who lost loved ones during COVID
For frontline workers
For those who still have COVID. 
A minutes silence was observed following the ringing of the Peace Bell.
As part of the ceremony, the President and Sabina planted an oak tree in the Commemorative Garden at Áras an Uachtaráin as a lasting memorial to all those lost during the pandemic.