Primary Department
School of Nursing, Psychotherapy and Community Health
Role
Academic Staff - Mental Health Nursing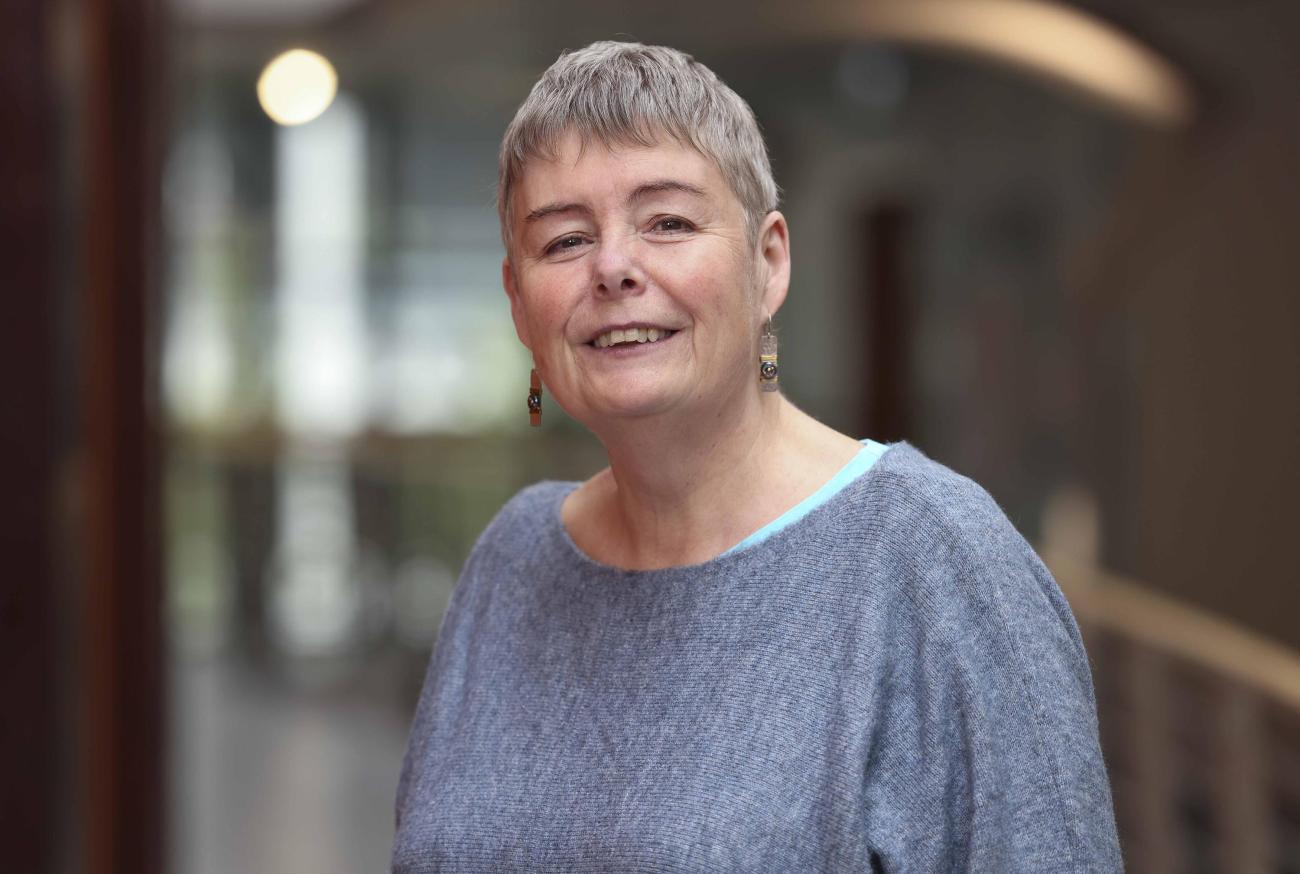 Phone number: 01 700

8521
Email Address
briege.casey@dcu.ie
Academic biography
Dr Briege Casey is an Associate Professor in the School of Nursing, Psychotherapy and Community Health at Dublin City University (DCU). She has worked in the areas of mental health, addiction and homelessness for over 30 years as a mental health nurse and academic in Ireland and the UK. She is interested in the development of inclusion health and arts and health approaches in education, research and healthcare practice and has published widely on these areas. She holds qualifications in Nursing (general, mental health, nurse tutor, MSc in Advanced Nursing) and Arts and Narrative study (BA Modern Arts, EdD Narrative Inquiry)
Briege has held several senior positions within the School including programme chair roles in nursing and community health programmes, Director of Teaching and Learning, Post Graduate Convenor and more recently Academic Lead for Community Health. She has led the development of a range of educational programmes in Inclusion Health including the Undergraduate Certificate in Homeless Prevention and Intervention at DCU; a successful, part time, accredited programme addressing the educational/skill needs of key workers in the Irish homeless services, developed in partnership with major stakeholders in homeless sector services. More recently, she led the development and accreditation of the MSc in Health and Social Inclusion at DCU; a multidisciplinary programme offering options in Inclusion Health practice development and research. She is the founder and chairperson of The Nurses and Midwives for Inclusion Health Network, a professional interest group for nurses and midwives concerned with Inclusion Heath in practice, education and research. Recent completed funded research as PI includes Nurse-led COVID-19 interventions among homeless populations – a mixed methods study. Funded by Research Collaborative in Quality and Patient Safety (RCQPS) COVID-19 Award. Adult autism in homelessness: prevalence, experiences and support needs in an Irish context – a mixed methods study Funded by National Disability Authority, Ireland. Briege was the recipient of the DCU President's Award for Distinctive Teaching Approaches 2013 and the winner of DCU President's Award for Engagement 2018. She is a reviewer for the Journal of Advanced Nursing, Journal of Psychiatric and Mental Health Nursing, Qualitative Health Research, Psychology and Health and Health and Social Care in the Community.
Research interests include Inclusion Health Mental health Arts and health in Education Research and Practice Participatory narrative and arts–based research for improving health and social outcomes among marginalised groups.
Research interests
Narrative and arts-based approaches in healthcare interventions, research and education. Power and discourse in healthcare/educational contexts. Homelessness as a social issue and personal experience.