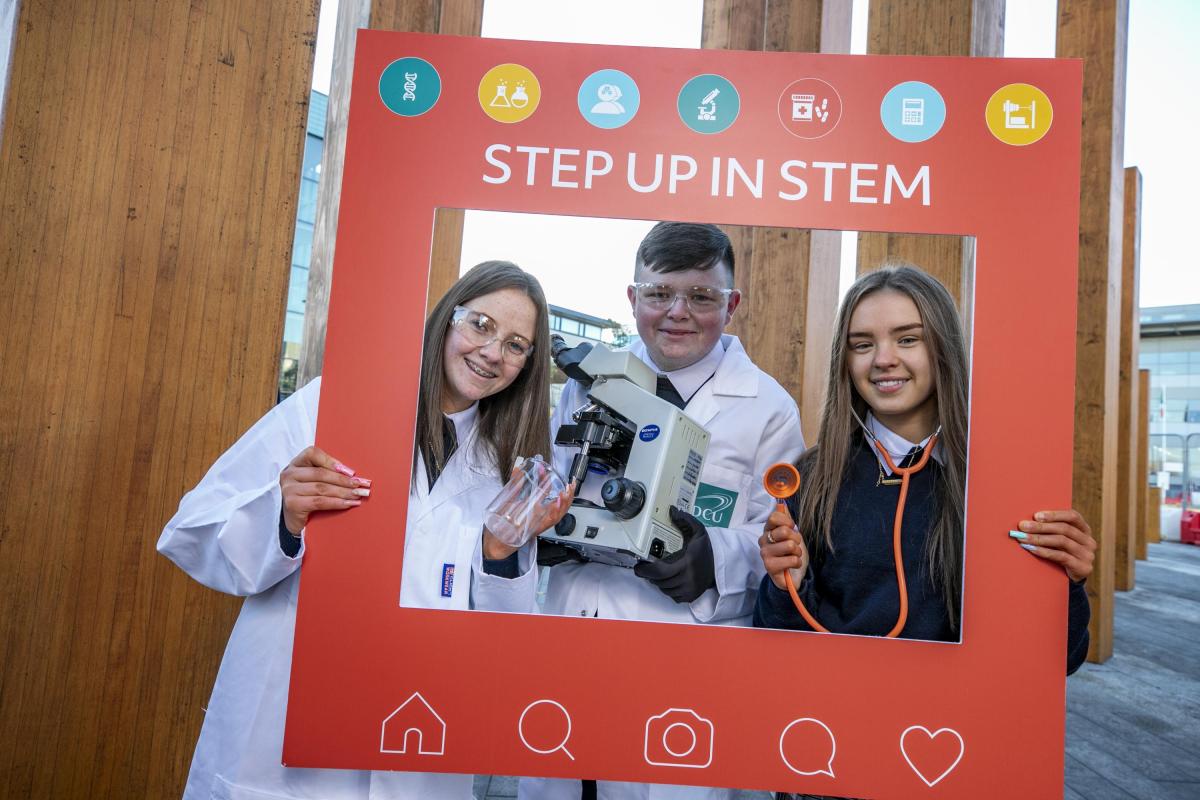 Step up in STEM
Step up in STEM is a series of workshops aimed at introducing and informing students about opportunities to study Science, Technology, Engineering and Maths courses at University and the subsequent careers available. 
Schools are invited to spend a day at DCU taking part in interactive workshops, touring the campus and meeting with current students with the cost of transport and food covered along with opportunities for students to take home DCU merchandise.
The DCU Access team are also available to come to schools to deliver workshops if subject teachers are interested in having their classes learn about the options for studying a particular subject through interactive activities and talks. 
To take part please sign up here: 
Details of the workshops are available to view below.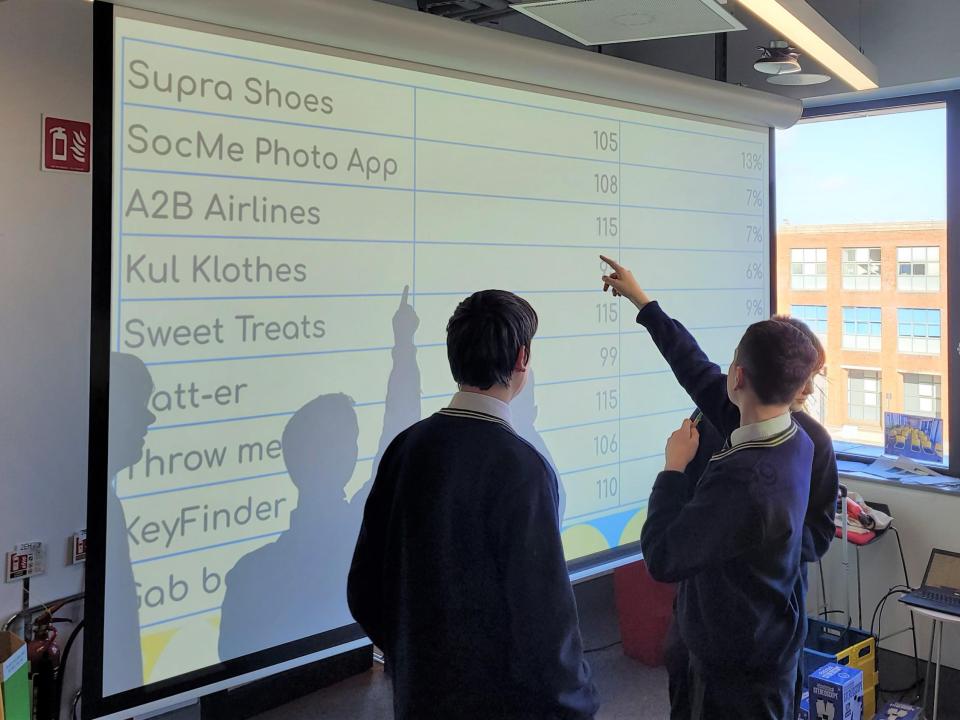 Maths Workshop
Learn about probability, risk, interest/profit and statistics in sports, business and finance.
Activity: Stock market games, analysing the risk of an investment and looking at maths in the context of areas like Biology and Sports
Courses such as Financial Maths, Actuarial Maths, Biotechnology and Sports and Performance.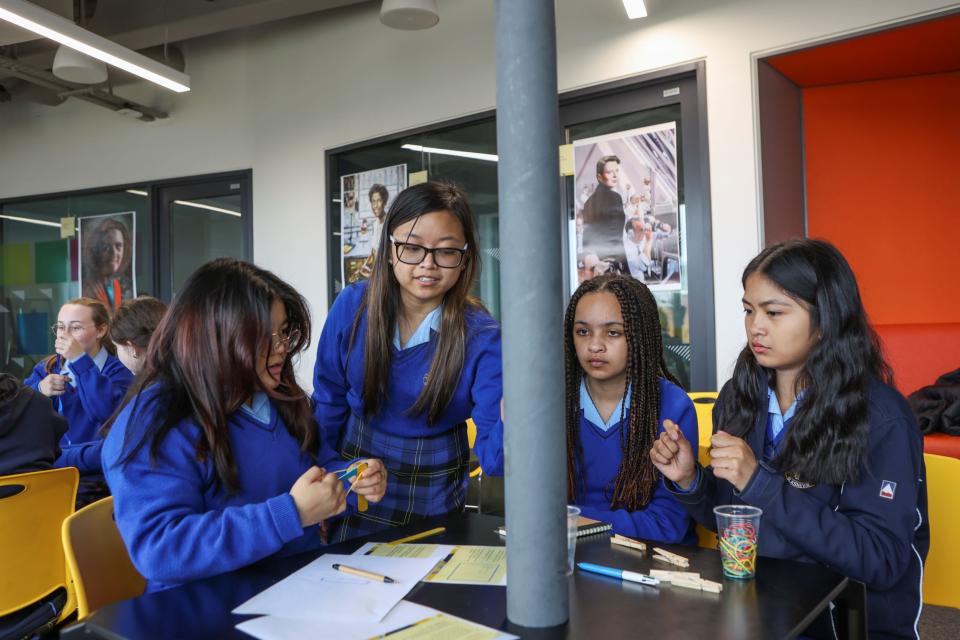 Engineering
Learn about the engineering design process and the relationship between software and hardware.  
Activity: Solve engineering problems using every day resources to create a mechanical claw and use Lego PRIME sets to create and debug prosthetic arms
Courses such as Mechatronic, Manufacturing and Biomedical Engineering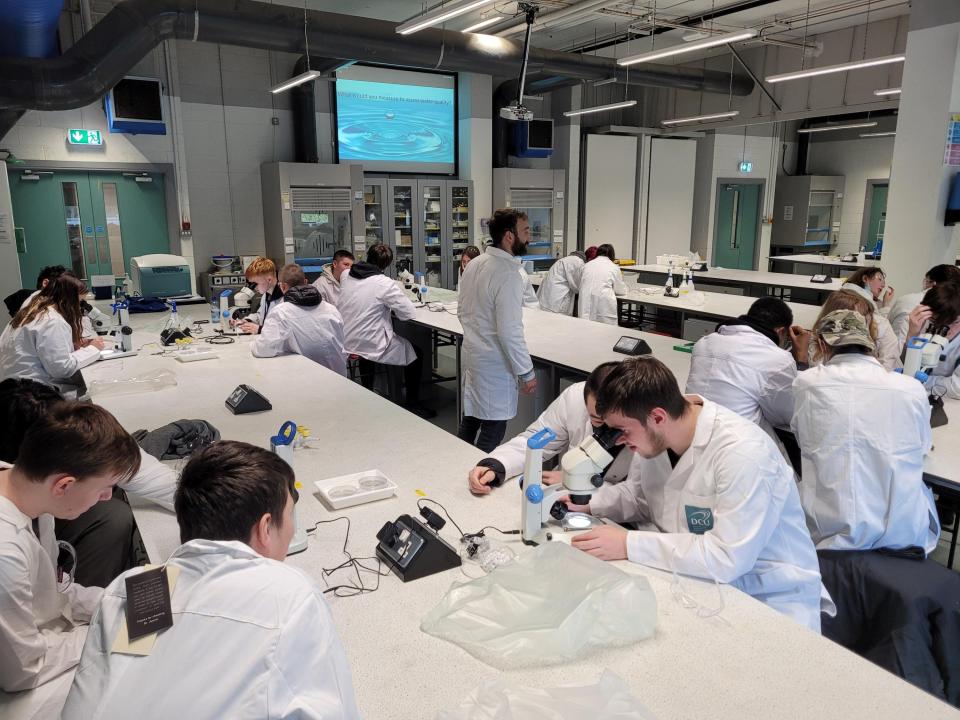 Biology
Learn about bio-indicators (organisms used to detect pollution), cancer research and biotechnology (the use of data and technology in biological research)
Activity: Use microscopes to identify organisms, analyse statistics and look at cancer cell samples. 
Courses such as Biotechnology, Bioprocessing, Genetics and cell biology and P.E and Biology.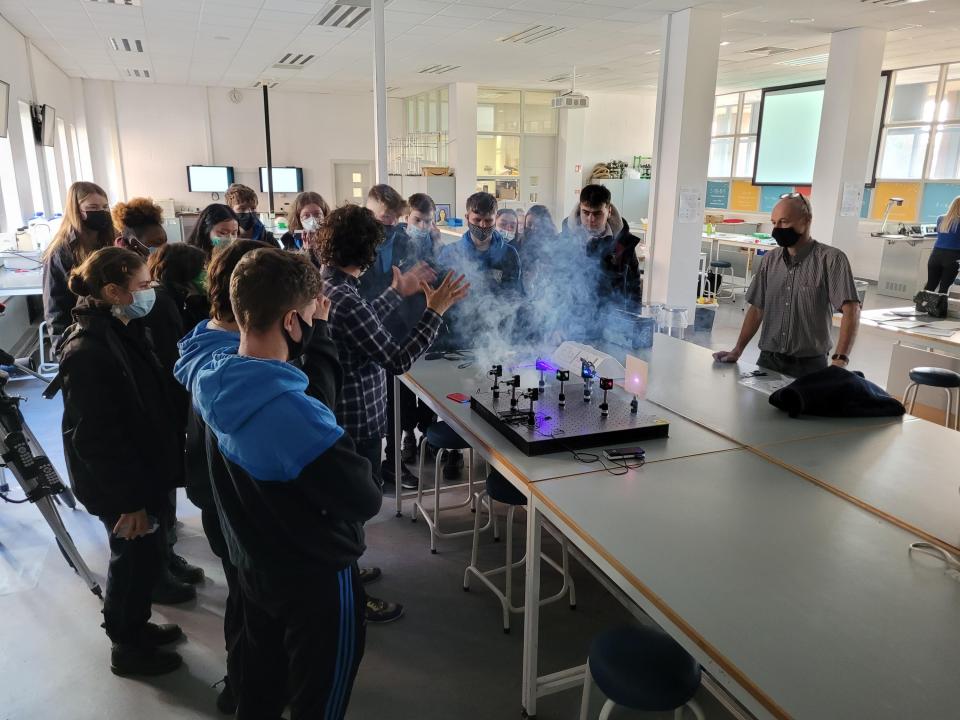 Physics/Chemistry
 Learn about prisms and using spectrometry to analyse chemical samples, stars and light. 
Activity: Create a spectrum using prisms, build a cardboard spectrometer and analyse light samples.
Courses such as Physics with Astronomy, Biomedical Sciences, and Data Analytics.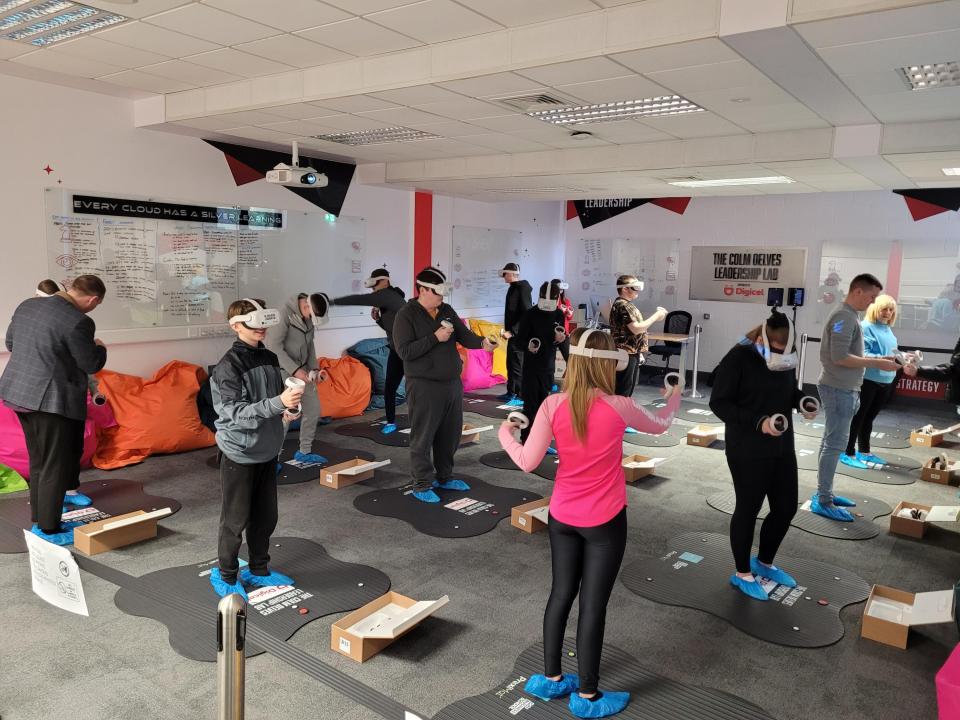 Technology and Transversal skills  
Learn about transversal skills like interpersonal skills, teamwork and communication and the diverse use of technology in careers such as Business and Envirometal Engineering. 
Activities:  Analyse the potential and implications of technology in the future such as it's use in schools (robot teachers, customised timetables), and use VR Headsets to understand the importance of skills such as communication and teamwork. 
Courses such as  Psychology and Disruptive Technologies, Digital Business and Innovation Global Challenges, Marketing, Innovation and Technology