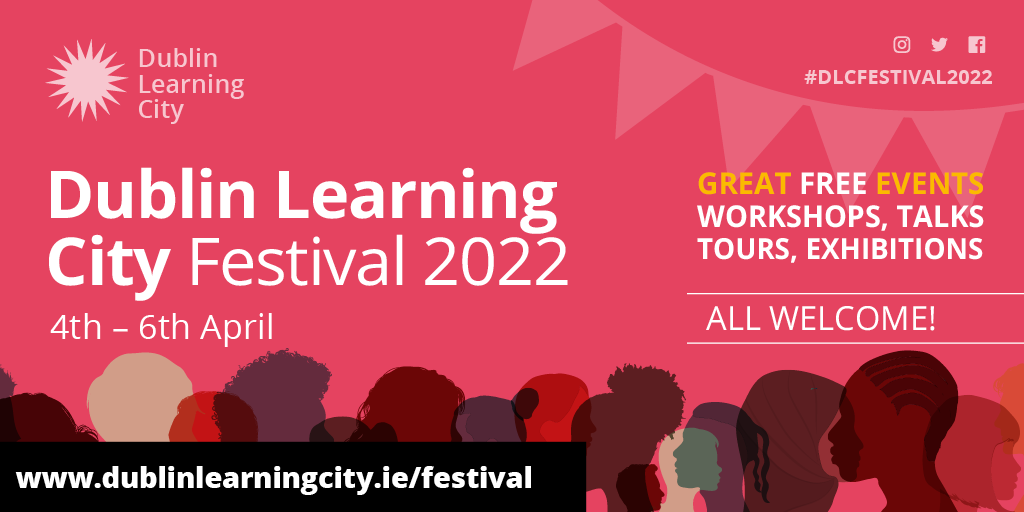 Dublin Learning City Festival 2022
Dublin Learning City is a partnership that is collaborating to advance Dublin as a learning region, as defined by UNESCO. This exciting project is a Programme for Access to Higher Education (PATH) initiative that is funded by the Higher Education Authority (HEA). Dublin Learning City is Co- Chaired by Marino Institute of Education (MIE) and Dún Laoghaire Institute of Art, Design and Technology (IADT) as the lead partners, along with University College Dublin (UCD), Trinity College Dublin (TCD), National College of Art and Design (NCAD) and the Royal College of Surgeons in Ireland (RCSI). We also work in partnership with Dublin City Council, City of Dublin Education and Training Board (CDETB) and Dublin Dun Laoghaire Education and Training Board (DDLETB).
This year DCU has organised a great many events all over our three campuses for the occasion! We look forward to seeing many of you there!
Click here to book.
News and updates about the festival