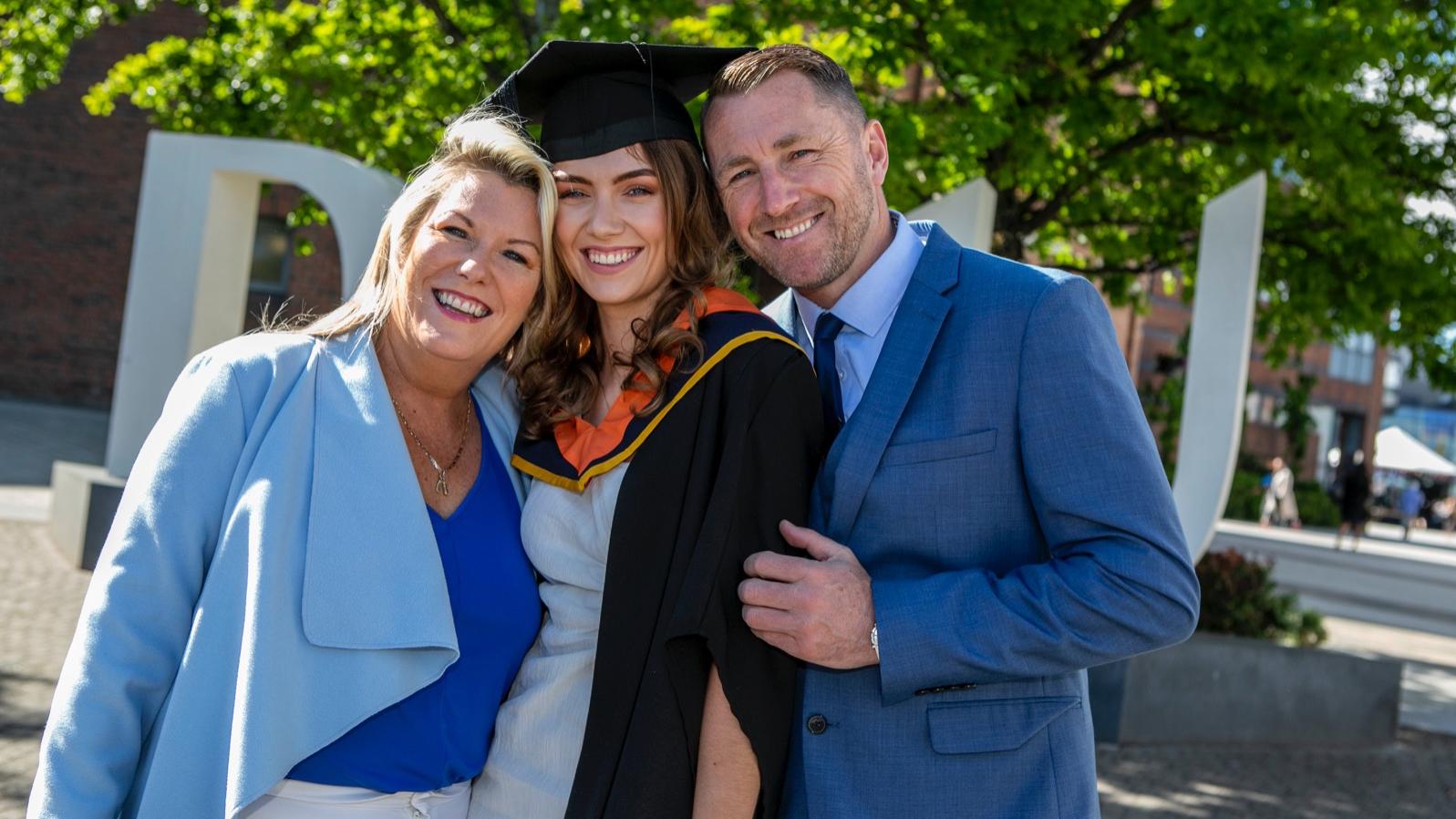 Over 5,000 graduates return to DCU for the June Celebration
The Mahony Hall in The Helix at Dublin City University will host graduates from the university's five faculties; the DCU Business School, the Institute of Education, the Faculty of Humanities and Social Sciences, the Faculty of Science & Health, and the Faculty of Engineering & Computing, over five days, beginning Wednesday, June 8th.
This celebration will give all those returning to DCU the opportunity to reconnect with their class, lecturers, mentors and supervisors and to walk across the Mahony Hall stage.
Prof Daire Keogh, President Dublin City University said
"We are more than delighted to be able to welcome back our graduates for these very special events. Being able to don the cap and gown of a graduate is something our students work so hard for, a day they dream of. It is only right that our graduates, their families, and our faculty staff have the chance to mark their achievement, with all the ceremony and celebration it deserves."
Speaking about the celebrations, Ross Munnelly, Director of Alumni Relations said
"We want our alumni to remain connected to DCU and these celebrations are so important for our graduates to walk across the stage in The Helix and to share this moment with their family and friends. It is the beginning of a lifelong relationship with the alumni community."
Wednesday also saw DCU rise in the QS World University Rankings, with the university ranked joint 471st in the world.
Both Employer and Academic reputation rose in the latest rankings, to 301st and 449th in the world respectively.
These rankings feature 1422 institutions from across the globe.
Commenting on DCU's position in the rankings, Prof Daire Keogh said
"These rankings are extremely encouraging for all of us at DCU, especially in the context of Higher Education's highly competitive global landscape.

Our jump in the rankings is a real affirmation of the hard work and dedication of staff right across the university. In particular, I am very glad to note the continuing growth of DCU's academic and employer reputation."
Wednesday June 8th