School of Electronic Engineering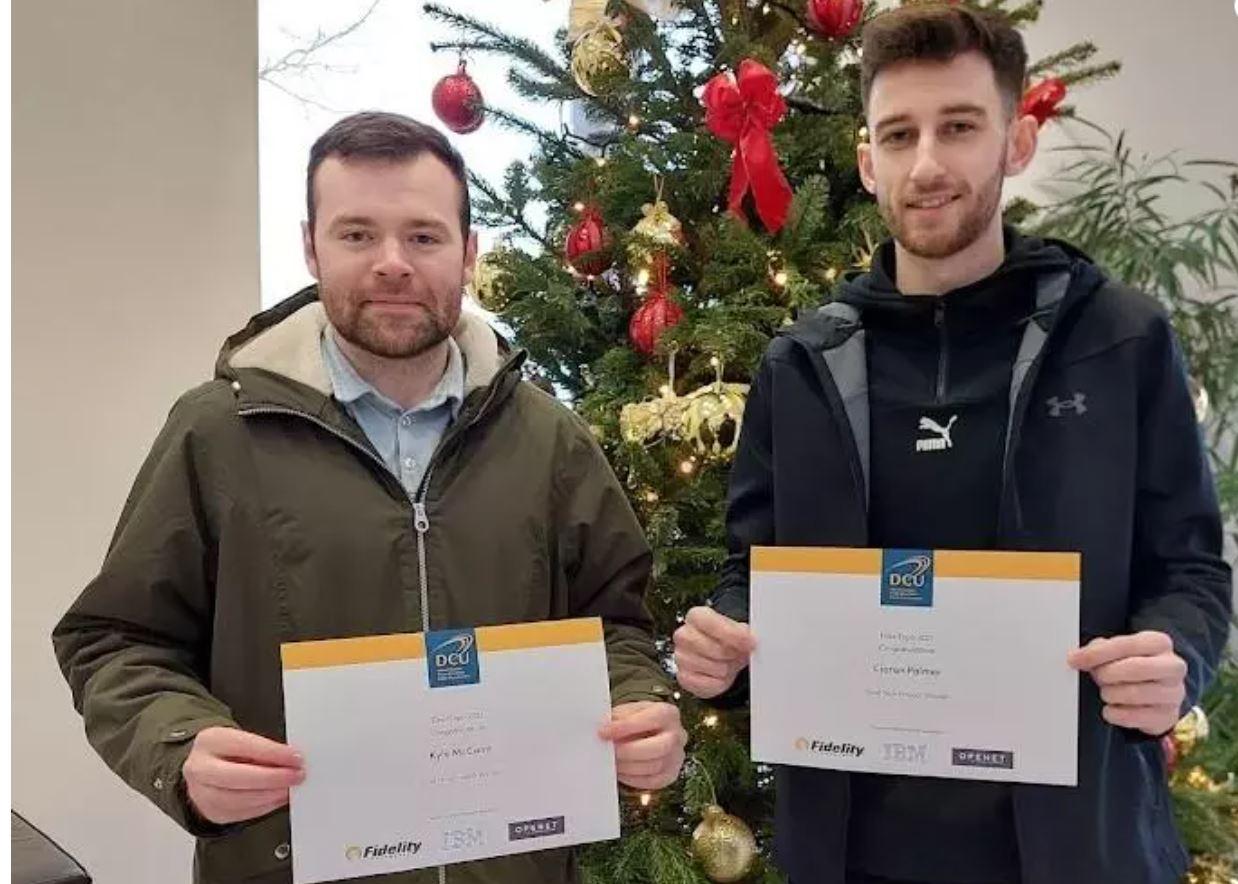 DCU Engineering and Computing Final Year Expo Winners
Congratulations to final year Computer Applications students Ciaran Palmer and Kyle McCann on winning a Final Year Expo prize, sponsored by Fidelity Investments Ireland. Their winning project was titled "Exam Lock".
"Exam Lock" provides a service that allows institutions to host remote academic examinations and removes the headaches associated with ensuring remote academic examinations are completed in a fair manner. The service monitors four main aspects of the candidates machine: processes, network, peripherals and the camera and automatically flags suspicious activity from the candidate during the examination. The invigilator can then confirm or deny these flags, making it highly effective and stress free. An invigilator has access to a detailed dashboard that provides every event that occurred during the candidates examination, including their webcam recording.
Elizabeth Power from Fidelity said "Ciaran & Kyle created an application with consideration of multiple user types – both student & invigilator. While providing a solution to a very current real world problem. We know from the last two years this functionality is something that will continue to have uses in a post-pandemic world. Well done!"
To view their project video see page 32 of the Expo booklet here.