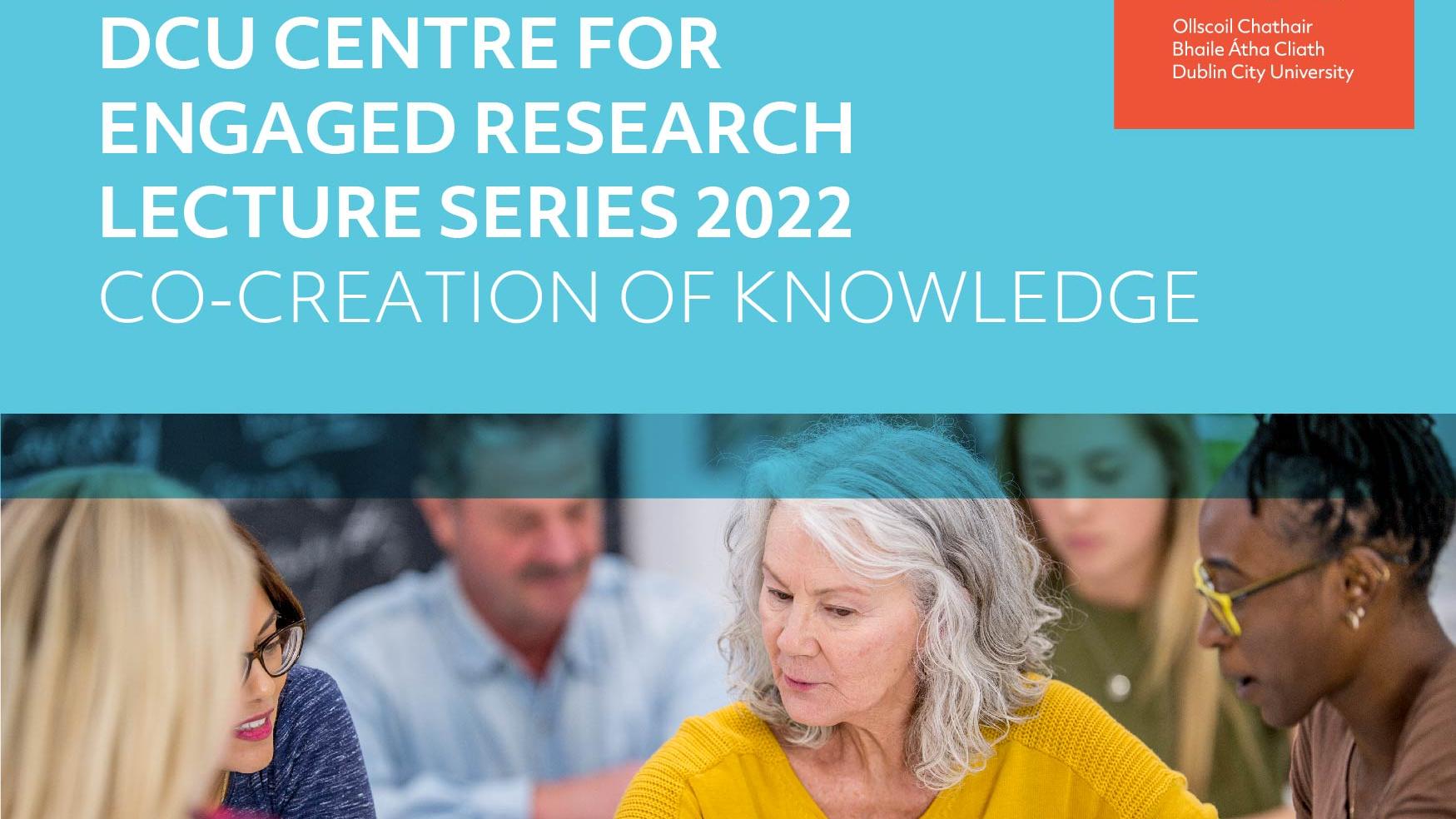 Co-Creation of Knowledge
The Centre for Engaged Research, has the pleasure of inviting you to a new edition of DCU Centre for Engaged Research Lecture Series 2022. 
The new edition of the lecture series begins on April 6th and will be exploring the concept of 'Co-Creation of Knowledge', central to the Engaged Research approach.
As one of the priorities of CER, Co-creating with communities aims to solve social and technological issues jointly between the university and community stakeholders, through local partnerships to match community issues and research questions with DCU expertise.
The 2022 edition of the Lecture Series aims to showcase areas of DCU engaged research around central social issues. For those seminars we will bring together not only specialists and researchers, but also members of communities that are engaged with those pressing social issues to hold exchanges around them and to develop a process of co-creation of knowledge.
More information and registration links here.