Faculty of Engineering and Computing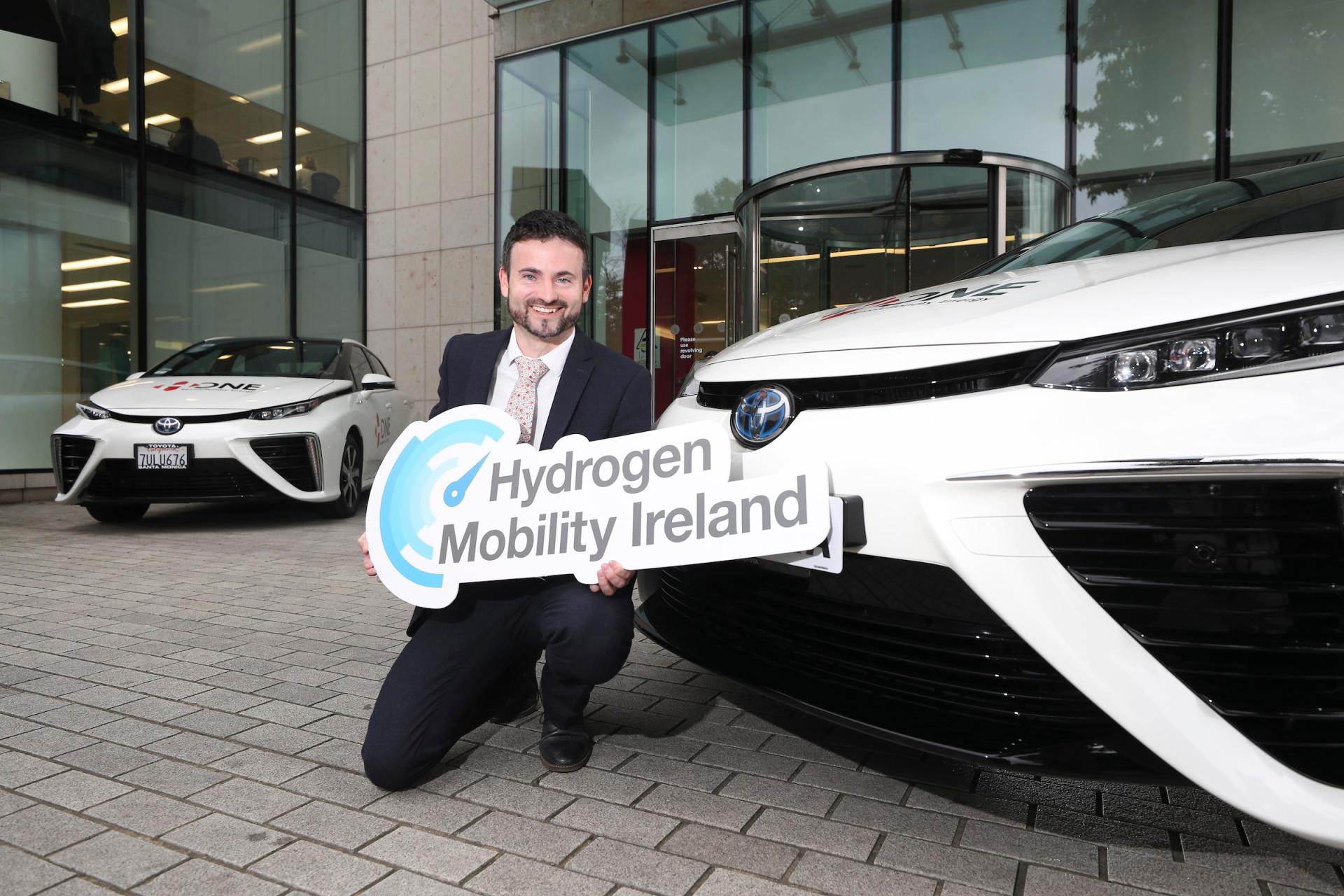 Above Image
Dublin City University Supporting A Hydrogen Roadmap for Irish Transport 2020-2030
Dr James Carton of the School of Mechanical and Manufacturing Engineering, Dublin City University, a leading academic in Hydrogen technology has assisted a group of industrial players, including, Toyota, Hyundai, Energia, BOC, Ervia, CIE, etc and public sector bodies to launch a coordinated strategy report for the deployment of hydrogen mobility in Ireland.
The transport sector is currently the second highest contributor to greenhouse gas emissions in Ireland. The use of hydrogen as a fuel for cars and heavy-duty vehicles can enable zero emissions transport. There are many projects across Europe, US and Asia producing hydrogen from renewable wind and solar energy, allowing hydrogen to replace fossil fuels in transport; in fuel cell buses, cars, trains and trucks. These vehicles are difficult to decarbonise at scale other than using hydrogen. Dr. James Carton commented "I see hydrogen playing a role in achieving Ireland's climate targets in Transport, Heating, Energy & Storage. The technology to enable hydrogen zero-emissions vehicles is available, our aim here in Dublin City University is to develop an understanding of energy systems, develop the engineering to reduce the cost of the technology and educate society about carbon free solutions,"
Ireland's Climate Action Plan aims to reach 70% renewables by 2030, ban the sale of new petrol & diesel vehicles and have a million electric vehicles on the roads. Hydrogen in transport can support renewable energy, it can start small and scaleup fast to help enable Ireland's Climate Action Plan to happen, making a real impact to reduce emissions in transport by 2030, for climate & for health. Key Report Findings: By 2030 the Hydrogen Mobility Ireland Strategy can Deliver many Benefits for Ireland, including: - Hydrogen as a mass market fully zero carbon fuel - Cost competitive clean transport - No local pollutant emissions - A solution for heavy use transport - Direct benefits for the Irish economy - Catalysing other hydrogen energy applications - Hydrogen from renewable energy - Hydrogen Fuel cell vehicles to include 30Buses, 50cars & 10Trucks on Irish roads by 2023.
Main Picture Caption Dr James Carton DCU
"A Hydrogen Roadmap for Irish Transport 2020-2030" can be download http://hydrogenireland.org/news/ "