Faculty of Engineering and Computing
Final Year Projects Expo
View the Booklet here: Final Year Projects Expo Booklet 2020
Spreadsheet of all student projects, videos, technologies here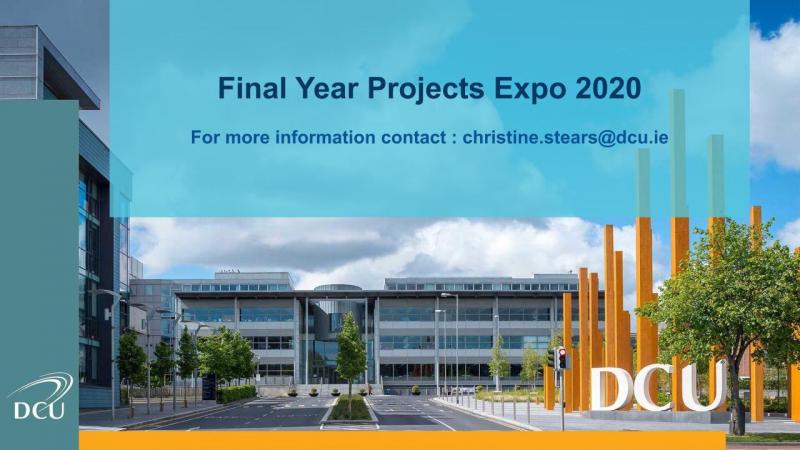 Our 2019 Final Year Projects Expo was another great success!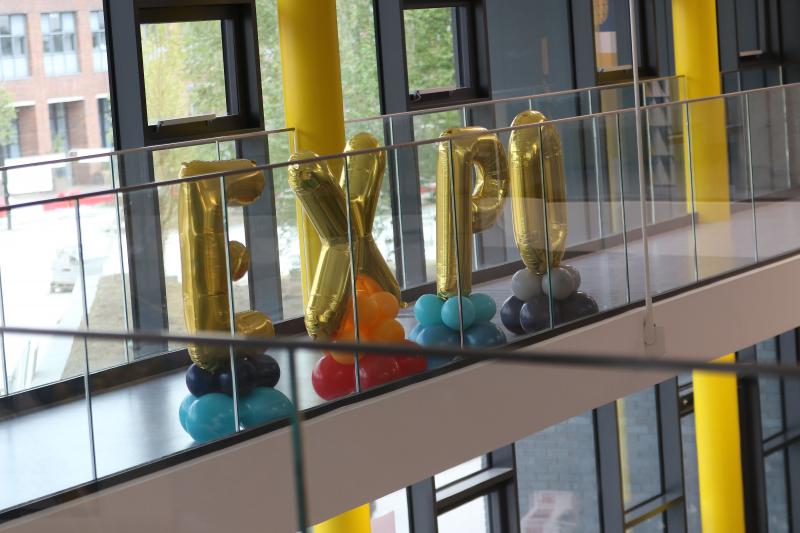 Impressive Show of Projects at DCU's Engineering and Computing Expo 2019,"Where the student experience is showcased to Industry"
After more than three decades, the Faculty of Engineering and Computing's annual Final Year Project Expo has showcased the learning and talents of soon-to-be graduates from the triumvirate of Schools of Computing, Electronic Engineering and Mechanical and Manufacturing Engineering. Drawing upon the theory and technical expertise imbued by their undergraduate studies, students presented an impressive array of demonstrations to industry figures from companies which included our sponsors Combilift, IBM, Davy, Openet, Fineos and Fidelity. Projects ranging from software engineering, image processing and mechatronics underlined the Faculty's commitment to producing graduates capable of delivering a positive impact on wider society (...) full article here
To view the projects from our past Expos, check out the booklets below:
To view photos from our past Expos, check out the galleries below:
We are delighted to say that our 2018 Expo was a massive success!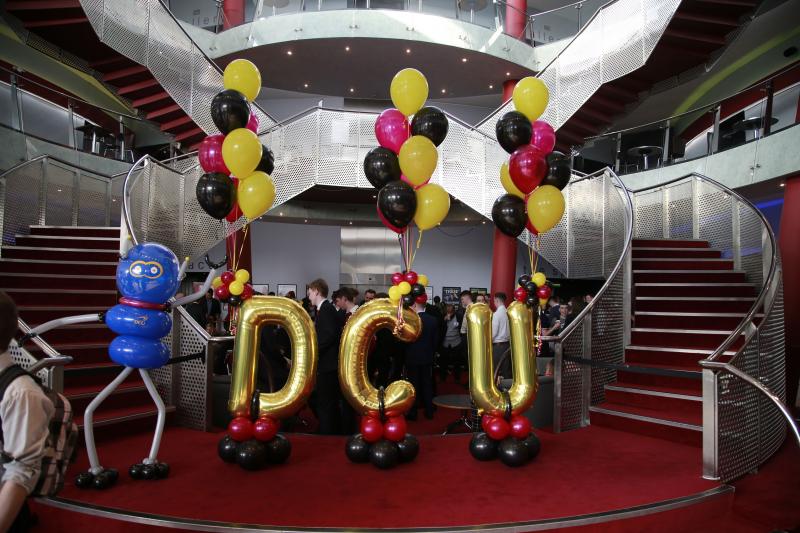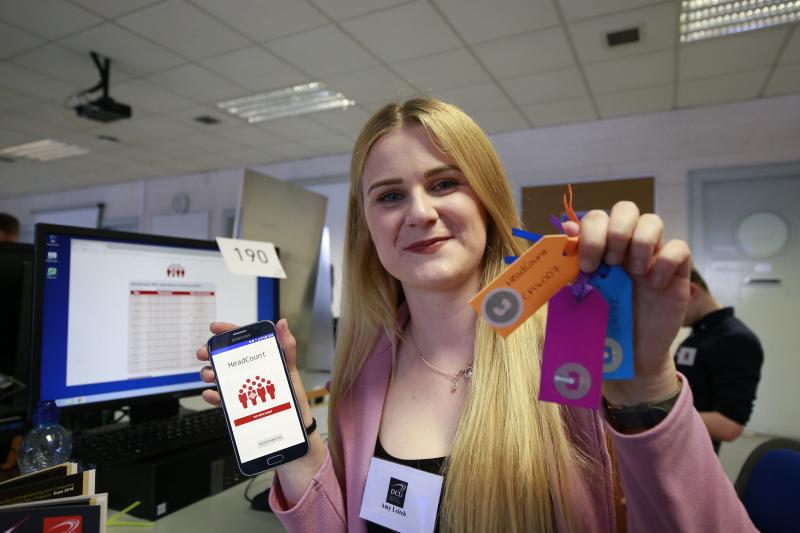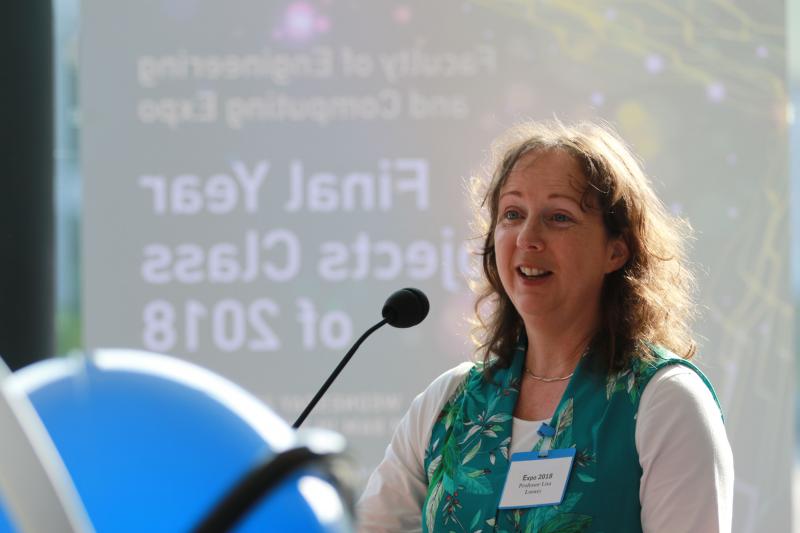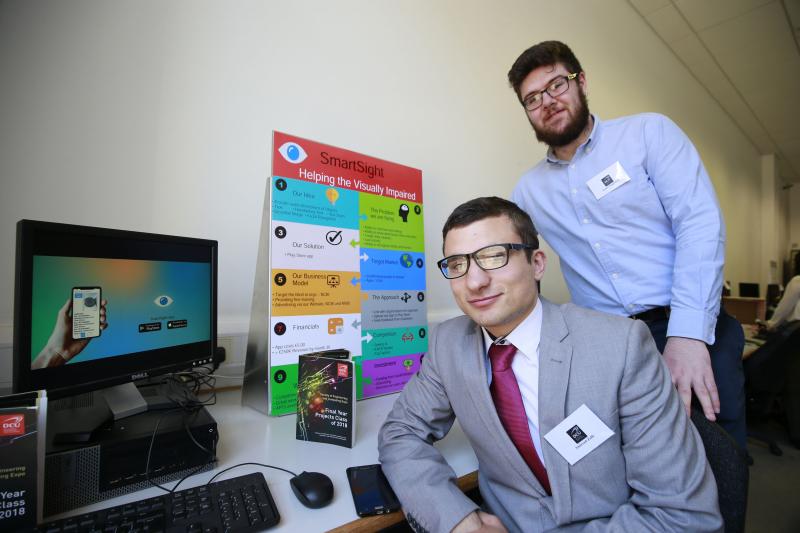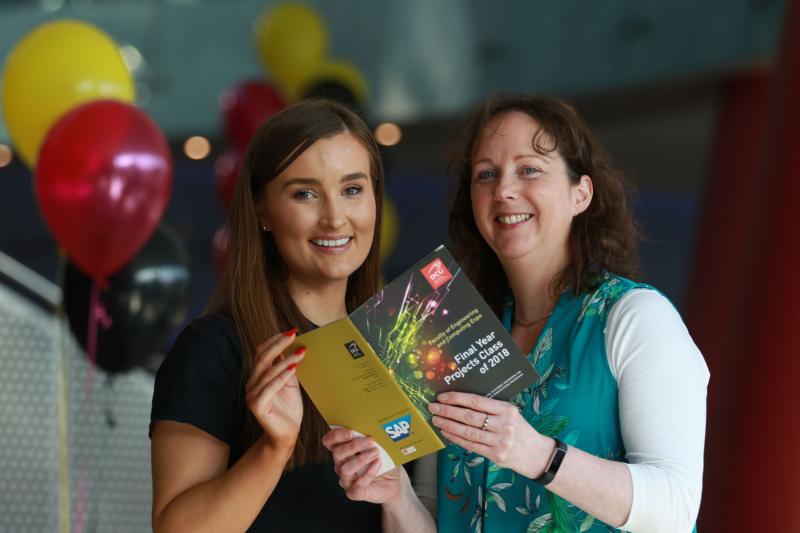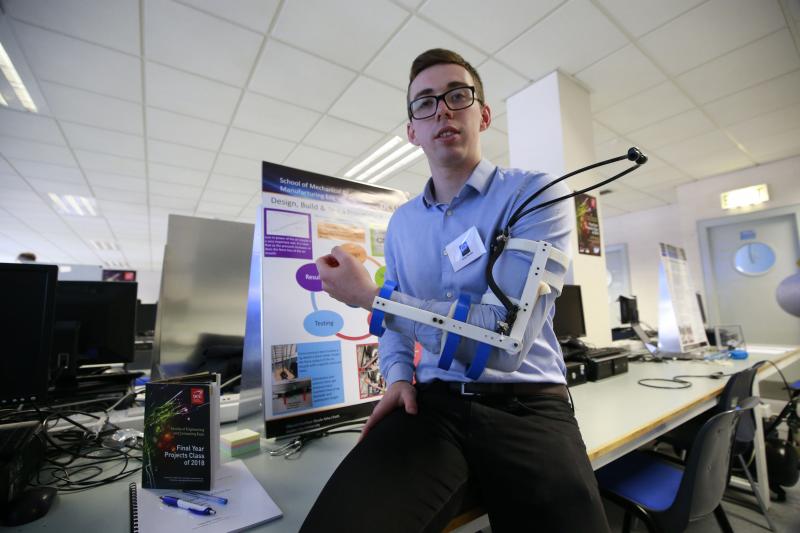 The 2018 Faculty of Engineering and Computing Expo took place on Wednesday 23rd May. As always, we began the day with a breakfast in the Helix at 8am and afterwards moved over to the School of Computing building to view the project demos. Huge congratulations to all of the students who presented their incredible projects and a massive thanks to everyone who came and joined us for the festivities!
For more information please contact Christine Stears by email at christine.stears@dcu.ie, or by telephone at +353 1 7005237.
Here's are two short videos from some of our previous Expos: