Faculty of Engineering and Computing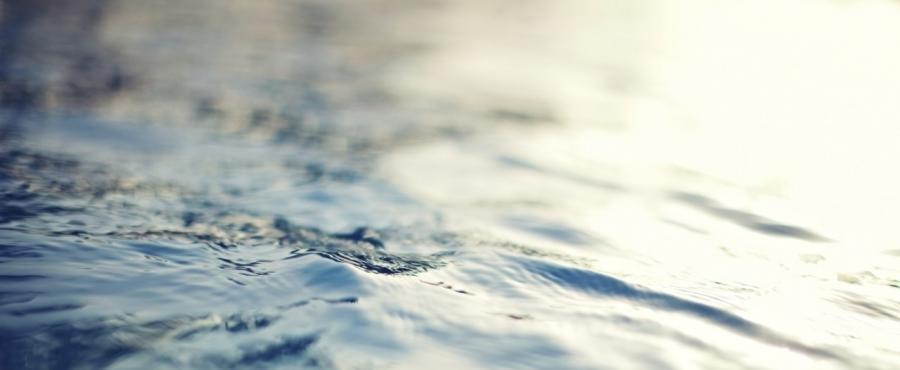 The future of water in Ireland goes digital
The Insight SFI Research Centre for Data Analytics and the Water Institute at DCU are collaborating with Arup to explore artificial intelligence (AI) opportunities for a better integrated management system for Ireland.
DCU researchers are working with Arup, one of Ireland's largest design consultants, and relevant stakeholders to investigate state of the art water management practices and the use of AI to develop software solutions for managing water quality and quantity.
Using cutting edge AI techniques, Asma Slaimi, a PhD student at the Insight SFI Research Centre for Data Analytics, DCU is exploring water quality and quantity issues in water catchment areas and the potential to develop early warning systems to flag problems down the line.
This will provide many benefits, including the ability to predict issues that may affect water supplies and to test various scenarios when planning interventions in order to choose the optimal response.
The research partners identified the need to combine multiple data sources into a single model in order to improve monitoring of water quality and conservation.
Working with national stakeholders, including the Environmental Protection Agency, Irish Water, Office of Public Works and Met Éireann, this innovative research project is bringing data sources together to provide an overview of the entire water catchment area.
The researchers are assessing international best practice and examining current methods of data collection, storage and dissemination. A water data management platform is being developed to support the integrated monitoring and analysis of the system's response to shocks and stresses, such as severe rainfall, prolonged drought or pollution events.
Prof. Fiona Regan Department of Chemistry DCU and Director of the DCU Water Institute said,

"This project provides an opportunity for our industry partner to have access to many different disciplines in a single project. Integration of data analytics with environmental monitoring and geography with the expertise of an international engineering company, is an exciting opportunity to deliver water management solutions in the digital domain – with real impact."
There are multiple variables which impact on water quality and quantity, including rainfall events, nutrient levels, possible contamination, effects of pollution, droughts and wastewater treatment.
This research project is using AI and data analysis to provide insights which will enable better water management.
The current project water catchment areas include the River Fane and Blackwater. The mix of urban and rural typology in these areas, as well as them being prime for urban expansion, make them ideal candidates for scenario testing.
The research project is part funded by Arup and Science Foundation Ireland and co funded by the European Regional Development Fund and is due to be completed in summer 2022.
Emer Kennedy, Associate in Arup's Water team said,

"Applying digital solutions to the built environment enables better design and improves asset performance. We are delighted to work with the Insight Centre and Water Institute on this innovative research project.

Combining different perspectives and sharing knowledge on managing this critical resource will result in a more robust, integrated system. Better planning around potential shocks and stresses across the entire water catchment area is vital to ensure a resilient water supply."

Prof. Noel O'Connor, CEO Insight SFI Research Centre for Data Analytics said,

"At Insight, we develop state of the art data analytics and AI technologies for tackling issues of societal concern, and better understanding of our water ecosystem is vital for Ireland.

Making progress requires deep understanding from domain experts which inherently means an interdisciplinary approach to research.

A particularly exciting aspect of this programme is the opportunity for machine learning and AI experts to work alongside the Water Institute and the School of History and Geography (DCU), in collaboration with an industry partner such as Arup, to bring a truly multidisciplinary approach to bear."

Dr. Susan Hegarty, School of History and Geography said,

"Today, we see how important it is to understand what affects our water quality and supply.

Currently, many stakeholders are collecting a lot of data on the quality and quantity of water as it flows through our landscape.

However, these data are not currently integrated. This exciting project aims to bring together all current data on water within these catchment areas in a single platform, to create a tool to aid decision makers."
About the project stakholders
The Insight SFI Research Centre for Data Analytics is a joint initiative between researchers at University College Dublin, NUI Galway, University College Cork, and Dublin City University, as well as other partner institutions. It brings together a critical mass of more than 400 researchers from Ireland's leading ICT centers to develop a new generation of data analytics technologies in a number of key application areas.
Arup is the creative force at the heart of many of the world's most prominent projects in the built environment and across industry. We have been delivering landmark projects since our foundation in Ireland in 1946. The firm's designers, engineers, planners, consultants and technical specialists work with our clients on innovative projects of the highest quality and impact. www.arup.com