Faculty of Engineering and Computing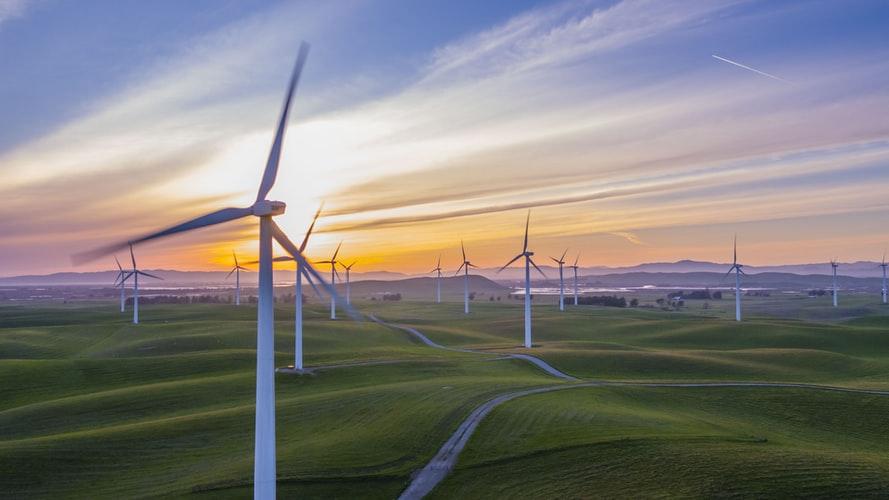 Below Image
Climate Change and Sustainability - A Global Challenge
Climate change is recognised as one of the greatest challenges facing the planet today. The dramatic rise in global temperatures is due to increased anthropogenic emissions of greenhouse gases (GHG's) from activities such as fuel combustion from energy production and transport, industrial processes, solvent/product use, agriculture and waste. The impacts of global warming are already in effect with increased frequency and intensity of heatwaves, droughts and precipitation events across the globe.
To date, while many of carbon reduction initiatives, such as switching lighting to LED bulbs or going paperless in the office are a start, they are really only tinkering around the edges and will have a very limited impact. Rather, policymakers and businesses alike must take a holistic approach to tackling the global challenge of transitioning to net-zero carbon emissions by 2050. Part of the solution to tackling this problem is to have a workforce who are educated in understanding the full impact of climate change on the planet and who can come up with solutions to address the challenges.
Increasing Sustainability – Issues in the Irish Market
In the Annual Energy Recruitment and Employment Trends Report (2019), 48% of energy professionals are concerned about an impending talent emergency, while 32% believe the crisis has already hit the sector, and 28% report that their company has been affected by a skills shortage. According the Global Energy Talent Index (2017), 45% of employers in the renewable energy sector believe they can overcome the skills gap with graduates.
At the same time, companies are under increasing pressure to not only show they are sustainable, but also to report on their performance to stakeholders and the public through a structured reporting programme such as CDP (https://www.cdp.net/en) or Corporate Social Responsibility reporting.
Ireland's climate action plan sets out to achieve 70% electricity generation from renewable sources, 1 million electric vehicles, 500,000 homes with a B2 BER certificate or higher, and a reduction of 70% of packaging waste by 2030. In order to implement an infrastructure that can achieve these goals, Ireland needs to tackle the growing technical skills deficit evident in its workforce.
Climate Change and DCU
Academics at Dublin City University are at the forefront of research in this area through the work of Professor Barry McMullin, Dr Lorna Fitzsimons and Dr James Carton in sustainable energy systems. Furthermore, in 2019 DCU calculated the university's greenhouse gas (GHG) emissions for the 2018 calendar year using The GHG Protocol Corporate Accounting and Reporting Standard.
Following discussions with Clearstream Solutions and the CDP Network Ireland Dublin City University agreed to become the first university globally to report to CDP. DCU is currently ranked number 12 in the world in the UI Green Metric World University Rankings.
As a result of this expertise and the recognised skills shortages in the renewable energy sector, DCU has developed a unique course, a Graduate Diploma in Sustainable Energy Systems. Aimed primarily at engineers who wish to retrain or upskill to further their career in this area, this programme will prepare graduates to tackle environmental challenges.
Taking a whole systems approach, this course provides graduates with knowledge and competence in a wide range of topics including Energy, Sustainability and Environmental Policy, Climate Change and Decarbonisation strategies and carbon footprinting and budgets.
Graduates will acquire the knowledge and skills to seek employment in every sector from energy, food and manufacturing to transport, water and waste, as both society and industry transition to a sustainable future. This course is funded through the Human Capital Initiative (HCI) Pillar 1 initiative, so students can obtain a university qualification at relatively little cost.
Visit https://springboardcourses.ie/details/8330 for details on how to apply.
More about the author, Dr. Anne Morrissey
Graduating with a BE in Chemical Engineering from UCD and a PhD from NUI Galway, Anne has been working in and been carrying out research in the area of environmental protection since 1996. Prior to joining DCU, Anne worked with one of the world's leading packaging manufacturers, a link she still maintains through her involvement with the Irish Packaging Society and the Chartered Institution of Wastes Management. Since joining DCU, Anne's area of research interest focuses on sustainability, with a particular emphasis on water and wastewater treatment and waste management.