Faculty of Engineering and Computing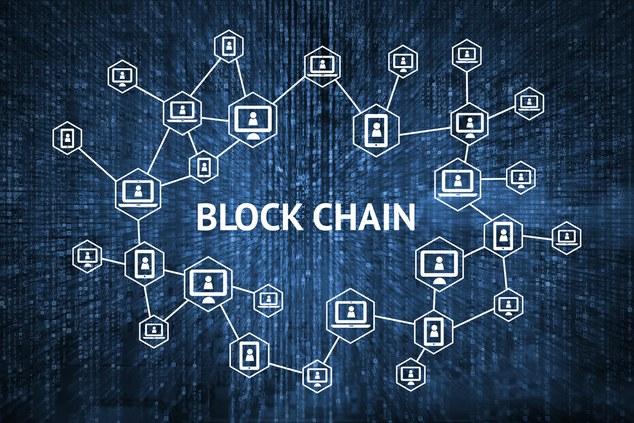 Government Funded MSc in Blockchain
A study from Gartner estimates that by 2030 blockchain will add $3.1 trillion in business value. As blockchain and distributed ledger technologies (DLT) continue to move beyond the realms of cryptocurrency and digital finance and into the mainstream of business applications, there is ever greater demand for blockchain experts.  
In terms of roles, blockchain developers, solution architects, project managers, product managers and UX designers are in demand, as are quality and security engineers. Along with the core development requirements, there are a number of other areas in blockchain development that require knowledge. Data structure and processing are key, along with overall blockchain architecture and cryptography knowledge. Interoperability between systems and devices is also vital for integration and efficiency. Perhaps surprisingly, emotional intelligence and diplomacy are often listed with these, due to the cross-disciplinary nature of much of the work around blockchain projects. Touching every aspect of the organisation, developers, project managers and product managers need to be able to successfully interface with every branch of business.  
Organisations in Ireland such as Accenture, EY, and Deloitte have already established centres of excellence or specialist groups to address blockchain challenges. These centres serve to nurture blockchain efforts among Irish organisations, but also as advisories to work alongside skills and training providers to meet the evolving needs of developers and architects in the sector. 
Navigating the ecosystem
Despite the prevalence of online resources around blockchain, Gonzalo Faura, Founder and CEO of Swappsi, indicated that it is not well-structured or organised. For Gonzalo, the MSc programme provided structure and more general knowledge. "In terms of specifics, throughout the course, I found that not only is this related to blockchain, but also about security, the cloud, best practices, and software in general that helps you have a wide overview of what matters. Not just at the development level, but how you can provide services that can take the advantages of blockchain to many different clients or possibilities." 
The combination of the familiar within the blockchain context was again a highlight for Fintan Duffy, Development Manager with Ocuco. "Covering topics such as Development, Security and Operations (DevSecOps) and uses of Agile, really hit the mark for me. In my day job, I was able to apply these straight away. On the blockchain side of things, it really helped in terms of building out Proof of Concept (POC) apps in Hyperledger Fabric and Ethereum. From application management and a development perspective, covering intellectual property law, GDPR, were very beneficial. The cloud systems module was very useful too, I got a really good understanding of that area." 
Andrew Howell is Director of Blockchain Engineering at Blockdaemon, where he leads a team delivering high-performance blockchain node systems used by crypto exchanges, financial institutions, and digital asset custodians. Andrew said the MSc programme has been "very good for my understanding, and I have learned some things that I wouldn't necessarily see in my current role." 
That sentiment was echoed by Kieran McGowan, Development Team Lead Ireland with Medici Land Governance. "The material we studied really helped [me] to navigate – there's a lot of hype and excitement around bitcoin and that also brings a lot of negativity when it's so volatile, whereas the focus should really be on the technology underneath and that technology, we all know, is pretty sound." 
Enabling blockchain for business 
This full-spectrum aspect of blockchain development was carefully considered when efforts began to create the world's first MSc in Blockchain. 
As far back as 2015, there was a recognition of the need for not just instruction and skills, but also context to understand broader enablement, according to Dave Feenan, Technology Ireland ICT Skillnet Network Manager and Blockchain Ireland Chair 2021.  
"During that same year, the IDA was working on 'blockchain enablement,' building out the whole ecosystem, to develop not just talent, but a leadership capability and knowledge set. My predecessor Gerry Doyle, and the first chair of the Education Working Group in Blockchain Ireland, did much to establish pathways for education, informed by consultation with industry. The goal was to create an MSc programme that was not just based on cryptocurrency but looking at the broader business applications of blockchain — a very forward-looking approach at the time".  
"While other countries were working on these issues, such as Malta and Cyprus, the focus here was firmly on business applications. Extensive industry consultation was undertaken to establish what was needed from the proposed MSc programme, and what value could be derived from it. Consequently, Hyperledger and Ethereum emerged as the technologies to be included initially. A central goal was to develop skills and knowledge that would help organisations to scale."  
Building Ireland's talent base 
From a firm base, Ireland is well placed to support the development of the entire blockchain ecosystem as the adoption and understanding of this innovative technology grows.  
The MSc in Blockchain goes a long way towards integrating the various areas to provide a solid foundation, but wider supports would also be beneficial to fully understand the business value of the technologies. As Cillian of EY notes, "The real requirements for blockchain projects to be successful, and to create value, are people who can enable organisations to reimagine the value chain and turn it from a 2D linear model into a 3D or 4D value-based network where the disparate user or customer outcomes are achieved in a decentralised manner." 
Who Should Apply
The course is aimed at IT professionals in employment in Republic of Ireland registered companies. To qualify for direct entry they must have a Level 8 Honours Degree (2.2) or higher in Computer Science, Computing, Computer Applications or a related discipline. Applicants without these entry requirements (e.g., Level 7 degree or lower than an Honours 2.2 in a Level 8 degree) may be considered if they can demonstrate previously obtained competence equivalent to the entry requirements.
If you or your business are interested in learning more about the MSc in Blockchain at DCU, visit the Technology Ireland ICT Skillnet website.