Faculty of Engineering and Computing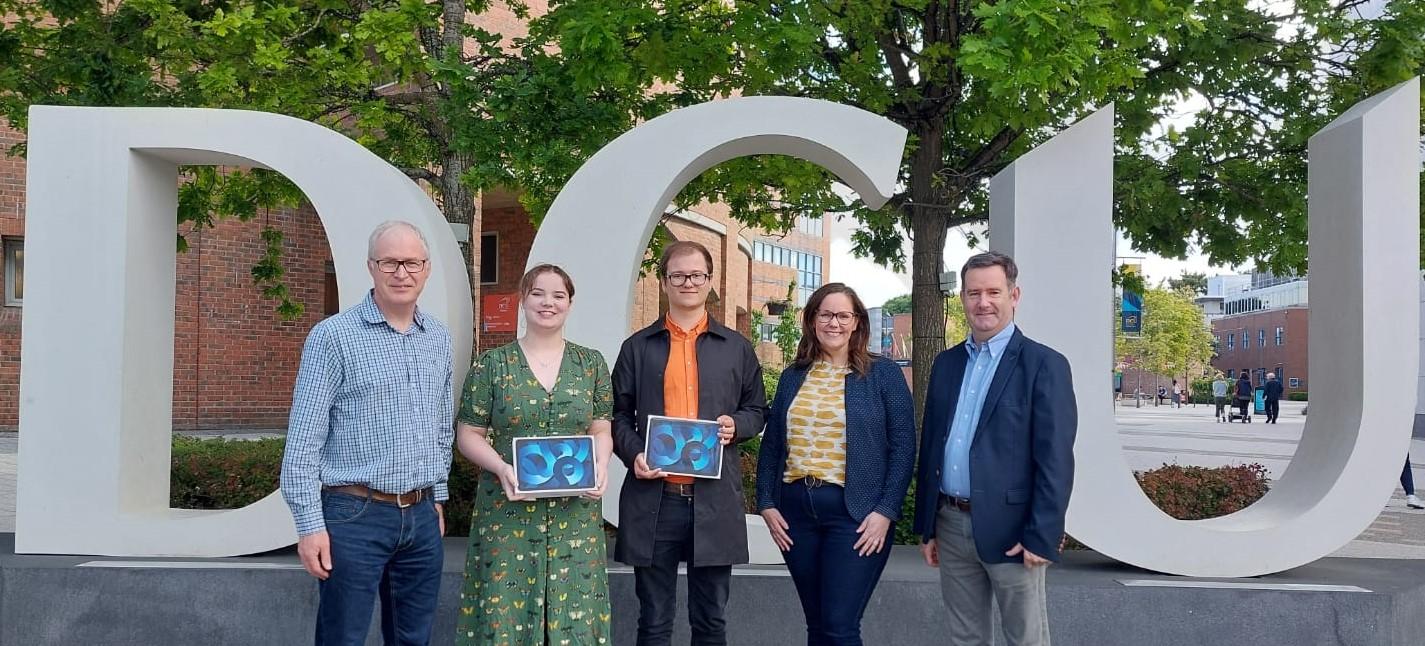 Openet (an Amdocs company) 'Most Innovative Project' at DCU's Expo 2022
Openet Announce the Winner of the 'Most Innovative Project' at DCU's Expo 2022
The 2022 winner of the Openet Most Innovative Project at DCU's Engineering and Computing Final Year Expo is 'Entrapta' by Cliodhna Harrison and Maciej Swierad, two final year Computer Applications students.
'Entrapta' is a tool to help autistic and hearing impaired students find quiet locations around campus. This project is a hardware and software, data-driven project with accessibility as its focus. The users should be able to visit a site and view all of the supported places and their average decibel reading. Data collection with custom hardware and live data is stored in a database and used to predict which days and which locations are loud at what times helping users decide on which locations suit their needs.
 According to Niall O'Connell Engineering Manager – Openet Product Engineering:"We reviewed the shortlisted projects from the Expo and for a class that had to make a large adjustment due to the pandemic, the quality of the projects was excellent. Cliodhna and Maciej presented and demo-ed 'Entrapta' to our team explaining their motivations, design challenges, and how they planned and worked together remotely. We selected this project due to the breadth of work covered and their problem-solving abilities. What made 'Entrapta' stand out from the rest was the embedded hardware and software integration, the automation of the deployment, the project planning ticketing/Kanban boards, knowledge of legal constraints in GDPR, Ethics etc. We also recognise Cliodhna and Maciej are keen members of The Redbrick Society which is a wonderful campus society to expand your academic learnings at DCU. We want to congratulate them both and wish them the very best going forward".
You can view this years Expo projects here
For more information contact:  Christine.stears@dcu.ie