Faculty of Engineering and Computing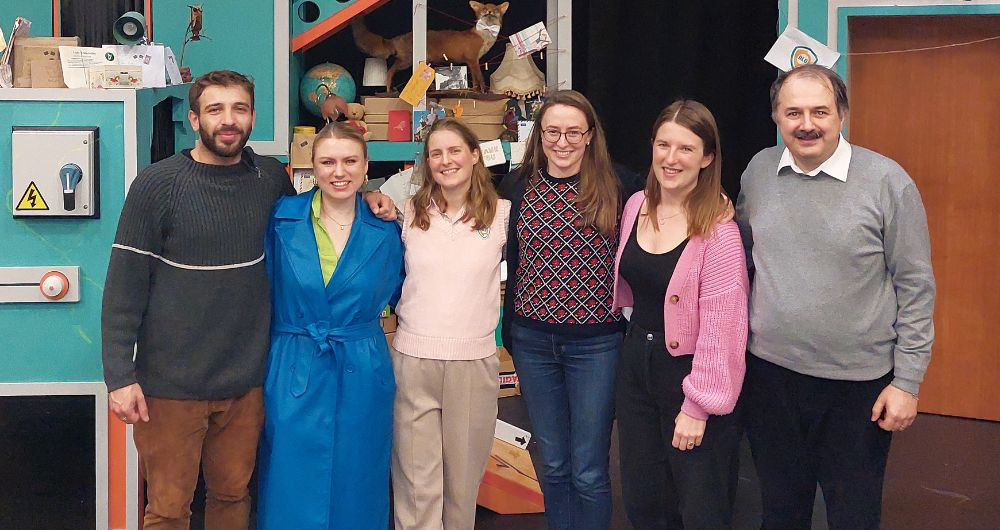 DCU research finds a stage ... The Dead Letter Office - an olfaction-enhanced play
The School's Prof Gabriel-Miro Muntean of the DCU Performance Engineering Lab and part Insight,  along with  Dr Anderson Simiscuka, Dr Mohammed Togou saw their research move from the lab to the stage. They enabled olfaction technological support in order to enhance viewers' enjoyment of Mary-Lou McCarthy's play The Dead Letter Office which has completed its run in Cork's The Everyman theatre and Dublin's Civic theatre. 
Much as a sound designer creates a soundscape for a piece of theatre, the Insight team created a scent-scape for this play. The team deployed olfaction dispensers, placed in certain locations close to the audience, which released olfaction stimuli synchronised with the play. The technology was developed part of the European Union project TRACTION (u).
Professor Muntean said:
"I, along with DCU researchers Dr. Anderson Simiscuka and Dr. Mohammed Togou, have performed research for many years looking at ways to enhance viewer experience with multi-sensorial stimuli, but our tests were all done in the DCU lab. This is for the first time this technology was deployed in a real show, and audiences including children from many schools and the general public have benefited from an enhanced experience."