Faculty of Engineering and Computing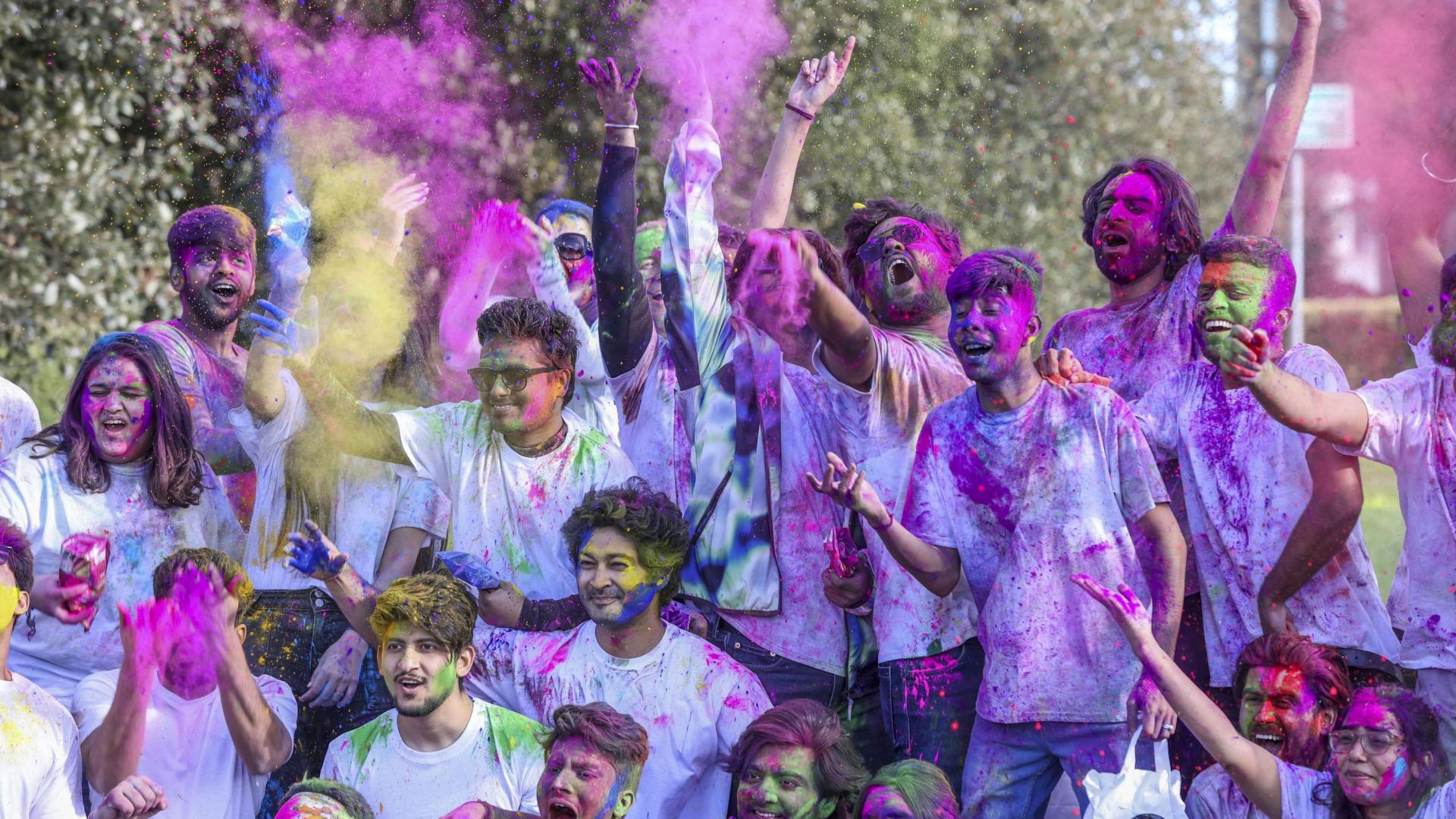 Students and staff celebrate the Indian Festival of Colours 'Holi'
The DCU Faculty of Engineering and Computing held a celebration of Holi - the Hindu Festival of Colours - on Tuesday, 7th of March.
The special event raised close to €500 in aid of GOAL, the humanitarian response charity helping survivors of the earthquake in Turkey and Syria.
Over 60 students from the Faculty of Engineering and Computing took part in the Holi celebration, which marks the beginning of spring and new life after a long winter. Students danced to Indian music while throwing a beautiful mix of colours through the air. 
It is understood that Holi celebrates the Hindu god Krishna and the legend of Holika and Prahlad. During Holi Festival celebrations, people throw coloured powder in the air and on each other.
The pictures below were captured by Kyran O'Brien.