EQI: Centre for Evaluation,Quality & Inspection
2017 - Publications
2017 - Publications
Peer Reviewed Journals
T
he code for success? Using a Bernsteinian perspective on sociolinguistics to accentuate working-class students' underachievement in the Republic of Ireland
Skerritt,C (2017) IRISH JOURNAL OF SOCIOLOGY, https://doi.org/10.1177/0791603517724969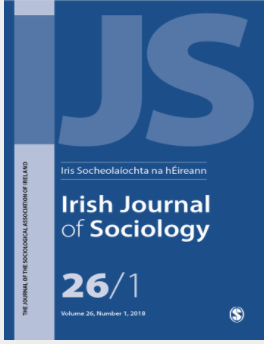 Educational disadvantage has been a long-standing issue in Ireland, and since the 2006/07 academic year, schools recognised as serving disadvantaged areas receive DEIS (Delivering Equality of Opportunity in Schools) status and subsequent additional funding, resources, and staffing allocations. Studies on DEIS schools usually report the traditional challenges associated with the lower classes when identifying problems schools face: unemployment in the community, a lack of parental interest, involvement and support, absenteeism, behavioural and emotional difficulties, dysfunction among students' families, etc. while the theme of sociolinguistics and the linguistic repertoire of working class students receives little to no attention. Drawing on Basil Bernstein's theory of code, this paper outlines the discontinuities that exist between the language of working-class children and the language of the school as a formal institution, which is a salient issue in the context of the Irish education system as it is particularly focused around strong linguistic skills at the expense of other forms of intelligence. This paper therefore highlights the role sociolinguistics play in hindering the academic attainment of working-class students in Irish schools, and explains why this theme has not traditionally surfaced as a detrimental factor in Irish education.
Evaluation and decentralised governance: Examples of inspections in polycentric education systems
Ehren, M.C.M., Janssens, F.J.G., Brown, M., McNamara,G., O'Hara,J. and Shevlin,P. . (2017) Journal of Educational Change , published online April 19 2017 [DOI] [Details]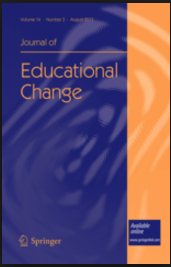 Across Europe schools and other service providers increasingly operate in networks to provide inclusive education or develop and implement more localize dschool-to-school improvement models. As some education systems move towards more decentralized decision-making where multiple actors have an active role in steering and governing schools, the tasks and responsibilities of Inspectorates ofEducation must also change. This paper reflects on these changes and suggests 'polycentric' inspection models that fit such a decentralized context. Examples of inspection frameworks and methods from Northern Ireland, England and theNetherlands are provided, as well as a brief discussion of the potential impact of such 'polycentric' models..
Paper can be accessed here
External specialist support for school self-evaluation: Testing a model of support in Irish post-primary schools
O'Brien, S., McNamara, G., O Hara, J., and Brown, M. (2017) EVALUATION: INT. JOURNAL OF THEORY, RESEARCH & PRACTICE, 23 (1):61-79 [DOI] [Details]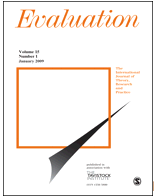 With an increasing emphasis on school self-evaluation as a mechanism for school improvement, many countries provide a range of supports to guide schools through the self-evaluation process. While models of support vary across jurisdictions, there are a number of common approaches that prevail, including the provision of an external specialist to support the school self-evaluation process. However, there is very little research carried out in relation to models of external specialist support for school self-evaluation. Building on previous research this article explores the implementation of a specific model of external specialist support for school self-evaluation in five Irish post-primary schools (student age cohort 12–18 years). This model differs from the standard set of supports provided by the Department of Education and Skills to schools in Ireland.
The model was developed and facilitated by a researcher from the Dublin City University, Centre for Evaluation, Quality and Inspection. An action research methodology was used to implement and test the model of support in five schools and the related findings are outlined. While the findings are relevant to the Irish context they may have a wider application for self-evaluation policy and practice in other jurisdictions. The model may have particular relevance for jurisdictions where self-evaluation is being introduced for the first time or where implementation issues exist.
Evaluating the impact of distributed culturally responsive leadership in a disadvantaged rural primary school in Ireland
Brown, M., McNamara, G., O'Hara, J., Hood, S., Burns, D. and Kurum,G. (2017) EDUCATIONAL MANAGEMENT AND ADMINISTRATION (now EMAL), doi.org/10.1177/1741143217739360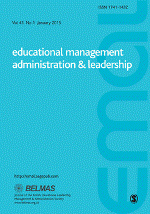 This paper suggests that distributed leadership is a vital first step in making schools flexible enough to respond to new pressures. However, it is then argued that distributed leadership per se does not necessarily imply a commitment to a particular stance on issues of social justice, such as equality, but rather that this can only flow from leaders becoming culturally responsive to the diverse traditions and needs of the changing populations of their schools. We define this combination as 'distributed culturally responsive leadership'. The second part of the paper attempts to illustrate this argument by closely examining the philosophy and actions of a particular principal who is regarded as an exemplar of good practice. The methodology used in the school case study is described and, finally, we provide a presentation and analysis of the data followed by a discussion of the research findings.
Selected Older Peer Reviewed Publications
Mc Namara, G., O Hara, J. and Boyle, R. (2008) 'Influences Shaping National Evaluation Policies: the case of Ireland'. THE EVALUATOR, 14 :15-19
Brendan J. Walsh (2007) 'Asking the Right Questions: Teacher Education in the Republic of Ireland'. EDUCATION RESEARCH AND PERSPECTIVES, 33 :37-59
McNamara G. and O Hara,J. (2006) 'Workable Compromise or Pointless Exercise?: School-based Evaluation in the Irish Context'. EDUCATIONAL MANAGEMENT ADMINISTRATION AND LEADERSHIP, 34 :564-582
Brendan J. Walsh (2006) 'The Challenge of Change: Secondary Schooling in Ireland 1922 - 1998'. HISTORY OF EDUCATION RESEARCHER, 78 :95-104
Brendan J. Walsh (2006) 'Schoolmaster of All-Ireland: A Response to Dr. David Limond'. HISTORY OF EDUCATION REVIEW, 35 :32-44
McNamara, G., Mulcahy,C. and O Hara,J. (2005) 'An Evaluation of Staff Training Needs and Provision in the Further Education Sector in Ireland'. JOURNAL OF ADULT AND CONTINUING EDUCATION, 11 :155-170
McNamara, G. and O Hara,J. (2005) 'Internal Review and Self-Evaluation ; the Chosen Route to School Improvement in Ireland?'. STUDIES IN EDUCATIONAL EVALUATION, 31 :267-282
McNamara, G. and J. O Hara (2004) 'Trusting the Teacher – Evaluating Educational Innovation'. EVALUATION: INT. JOURNAL OF THEORY, RESEARCH & PRACTICE, 10 :463-474
McNamara,G. and O Hara,J. (2002) 'Whole School Evaluation and School Development Planning – an Analysis of recent Initiatives in Ireland'. EDUCATIONAL MANAGEMENT ADMINISTRATION AND LEADERSHIP, 25 :201-211
O Hara, J. and G.McNamara (2001) 'Process and Product: Issues in the Evaluation of School Development Planning'. EVALUATION: INT. JOURNAL OF THEORY, RESEARCH & PRACTICE, 7 :99-119
O Hara,J & Byrne, S (2000) 'A positive approach to discipline: An assessment'. IRISH EDUCATIONAL STUDIES, 19 :68-81 [DOI]
O Hara, J. and McNamara, G (1999) 'Evaluation: Business or Vocation?'. EVALUATION: INT. JOURNAL OF THEORY, RESEARCH & PRACTICE, 5 :490-503
McNamara, G., H. Roussi and J. O Hara (1997) 'Entrepreneurship in Teaching: Some Pedagogical Challenges from the Perspective of Teacher Education'. Points of Departure: the European Dimension in Vocational Teacher Education 1 :37-50
Book Chapters
Inspectors and the Process of Self-Evaluation in Ireland
Brown, M., McNamara,G., O Hara, J and O'Brien,S (2017) 'Inspectors and the Process of Self-Evaluation in Ireland' In: Jacqueline Baxter (eds). School inspectors: Operational challenges in National Policy Contexts. London: Springer. [DOI]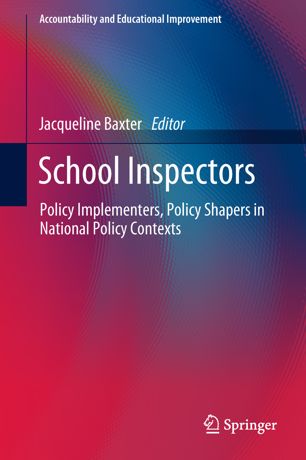 The relationship between school inspection and school self-evaluation in Ireland has shifted from a largely theoretical one to that of a regulatory requirement where schools are mandated to engage with an externally devised process of self-evaluation. The conduct of self-evaluation in schools is quality assured by the inspectorate. It is not clear where this shift will lead in terms of the relationship between schools and inspectors but it seems certain to change the role of the latter to a marked degree. Although laudable in theory, the practical realities and perceptions relating to this new relationship need to be considered. This chapter provides a documentary analysis of the changing landscape of school self-evaluation policy and practice from 2012 onwards and also draws on interview data and a national survey of school principals who have been charged with the implementation of these initiatives.