EQI: Centre for Evaluation,Quality & Inspection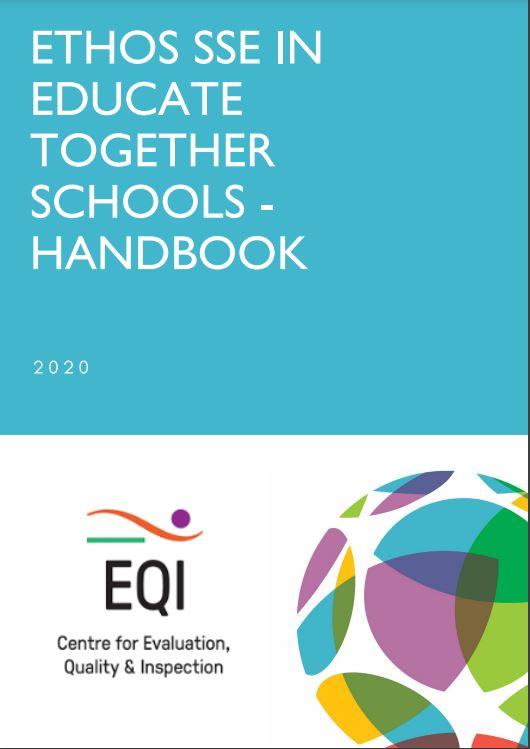 EQI launches Developing an Ethos Quality Framework for Educate Together Schools
The DCU Centre for Evaluation, Quality and Inspection (EQI) was commissioned by Educate Together to develop a Quality Framework for Ethos for Educate Together primary and post-primary schools. Dr. Shivaun O'Brien, Assistant Professor, DCU Institute of Education undertook this work over a two-year period. The starting point of the initiative was the Educate Together Charter which set out the values of an Educate Together school. Through an extensive consultation process with staff in the National Educate Together office, Educate Together Board of Directors, staff in schools, students, parents and Members of Boards of Management, Dr O'Brien developed more detailed Quality Standards and Statements of Effective Practice for Ethos, based on the Educate Together Charter. She then developed guidelines and a programme of professional development for schools so that the school community could evaluate their ethos through the school self-evaluation process. Training and support were provided to 20 Educate Together pilot schools over the course of a school year and was attended by the teacher leading the SSE process in each school.
The training programme provided to schools was based on the very successful model of professional development which was developed by Dr. O'Brien and which has been tried and tested in hundreds of schools.
The initiative was hugely successful and resulted in an overwhelmingly positive response from those involved in the pilot phase. In 2021, the Ethos Quality Framework for Educate Together schools was officially adopted as national policy for the Educate Together network of schools.
In the summer of 2021, a video was made to mark this initiative. It includes interviews with 6 teachers who participated in the pilot phase as well as Dr. Emer Nowlan, CEO Educate Together; Sandra Irwin-Gowran, Head of Education in Educate Together; Prof Joe O'Hara, Director Centre for Evaluation, Quality and Inspection; and Dr. Shivaun O'Brien. EQI would like to thank all who were involved in the initiative over the two years as well as those who participated in the video. In particular, thanks to Sandra Irwin-Gowran who was the key link person in Educate Together right through the process and Aoife Blood who developed resources on Ethos which supported the schools in the pilot..
Many thanks to Paul Collins of Ballywire Media Production Company https://ballywiremedia.ie/
who produced the video and to the DCU Communications and Marketing department, in particular Daire Hall who also assisted and advised on the production.
Two versions of the video are available (full and short versions) and can be accessed at the following links:
The Development of the Educate Together Ethos Quality Framework (Full Version)
The Development of the Educate Together Ethos Quality Framework (short version)
Schools that participated in the pilot phase
Balbriggan Educate Together NS
Blessington Educate Together NS
Bremore Educate Together Secondary School
Castaheany Educate Together N.S.
Donabate/Portrane Educate Together NS
Esker Educate Together NS
Firhouse Educate Together NS
Galway Educate Together NS
Gracepark ETNS
Griffeen Valley Educate Together NS
Hansfield Educate Together Secondary School
Kilcolgan ETNS
Kishoge Community College
Malahide/ Portmarnock ETNS
Midleton Educate Together NS
North Dublin National School Project
North Wicklow Educate Together Secondary School
Rathfarnham Educate Together NS
Tramore Educate Together NS
Wicklow Educate Together NS