EQI: Centre for Evaluation,Quality & Inspection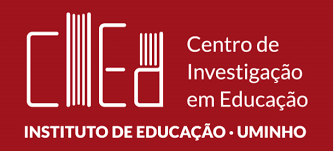 Prof Joe O'Hara joins Advisory Board of CiEd - Research Centre on Education, Minho Portugal
EQI Co-Director, Prof Joe O'Hara, has joined the International Advisory Board of one of Portugal's largest educational research centres , CIEd at the University of Minho.
Founded in 1976 the Centre has a mission statement that commits it to:
The production of knowledge to sustain informed and inclusive policies and practices, as
well as educationally relevant innovative approaches and resources, for all education levels
and contexts, aiming at engaged professionals and critically active citizens
CIEd has 42 Full Academic members and 42 collaborating members. It currently supports 116 PhD students drawn from across Europe and Latin America.
Speaking after his appointment Prof O'Hara said ' I am delighted to join the Advisory Board for such a prestigious educational research centre.I am looking forward to working with other board members and to engaging with the large community of researchers and practitioners who make up the CIEd community' .
More details on the CIEd can be found here https://cied.uminho.pt/