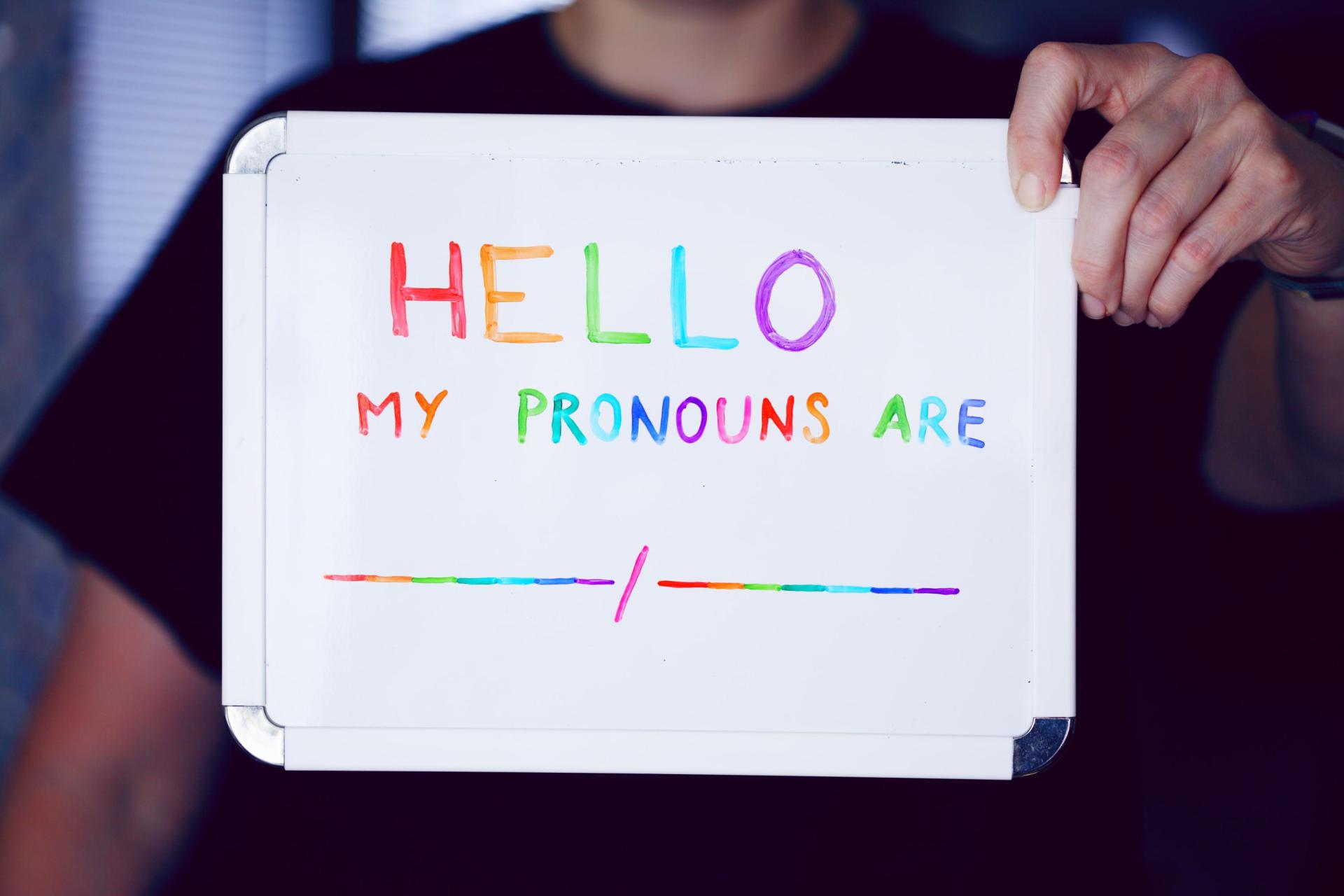 Guide to Pronouns Treoir go Forainm Pearsanta
Pronouns at Work: A Guide
Normalising the practice of sharing pronouns can help to build a more inclusive environment. Sharing your own pronouns can create an invitation for others to do the same and signals a safe space for people who are transgender or non-binary.
The EDI team has developed a short Pronouns at Work Guide to support staff in understanding and using pronouns. 
Forainm Pearsanta: Treoir 
Agus muid ag tacú lenár gcomhghleacaithe agus lenár mic léinn a bhfuil Gaeilge acu, tá áthas orainn aistriúcháin Ghaeilge a chur ar fáil d'fhorainmneacha a d'fhéadfá a úsáid. Nuair a léirítear forainmneacha ag deireadh rphoist, nó é a chur san áireamh i d'ainm úsáideora ar Zoom, ar Twitter, nó ar do chuntas LinkedIn, cuidíonn sé seo le feiceálacht. Tugann sé seo deis duit na forainmneacha pearsanta a úsáideann tú féin a léiriú chomh maith.
Seo chugaibh forainmneacha rialta a úsáidtear sa Bhéarla agus a macasamhail sa Ghaeilge: Siad/Iad (They/Them); Sí/Í (She/Her) and Sé/É (He/Him).