Faculty of Humanities & Social Sciences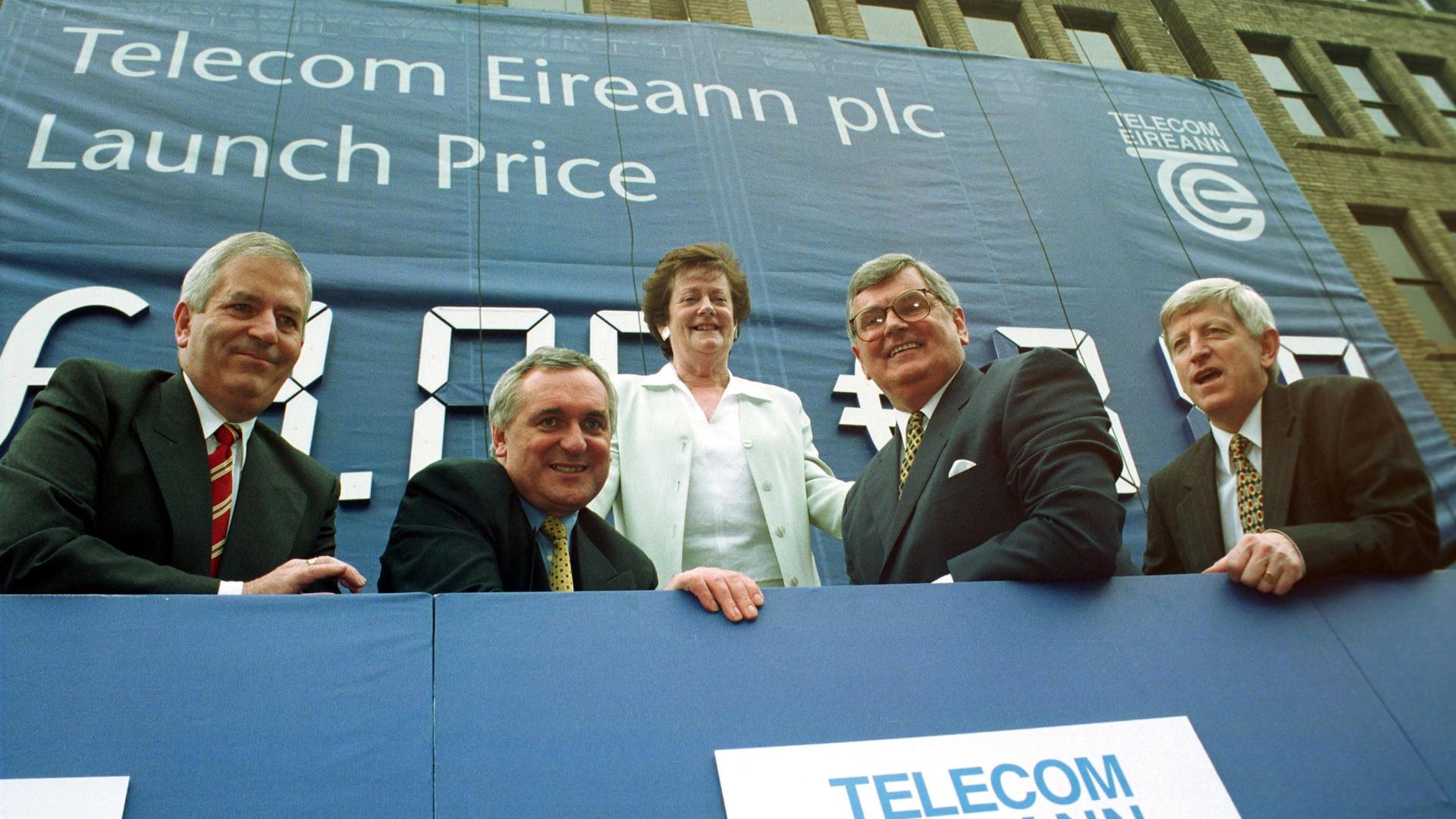 New RTE documentary directed by Tom Burke shows far reaching consequences of Telecom Eireann flotation in 1999
Sold - The Eircom Shares Saga is a cautionary and timely tale of how the hope and enthusiasm of the Telecom Éireann flotation in 1999 ended in disaster, piles of debt, and losses for the average citizens who dipped their toes into the stock market.
Tom Burke, Assistant Professor with DCU's School of Communications, has been making film and video projects of varying scales and styles for over a decade and he currently lectures at DCU on moving image and video production. In early 2019, his television documentary 'Shooting the Darkness' premiered to critical acclaim in Ireland, France and Germany and will premiere on the BBC in late 2020. Prior to that in 2018, his feature documentary 'Losing Alaska' premiered at the IDFA documentary festival in Amsterdam and is currently touring festivals worldwide. 
Not to be missed, the new documentary features a host of familiar faces from government, media and commentators at the time as well as members of the public who lost on the back of buying their shares in Telecom Eireann. It features former Minister of Public Enterprise Mary O'Rourke,  former General Secretary of the CWU and chairman of the Telecom Éireann Employee Share Ownership Trust Con Scanlon, former Business Editor of The Sunday Independent Shane Ross, Former Chief Economist of the Irish Congress of Trade Unions Paul Sweeney, Journalists and broadcasters Matt Cooper and Richard Curran, Economist Colm McCarthy, Business Editor of The Sunday Times Brian Carey and Former Secretary General of the Dept of Department of Communications, Energy, Marine and Natural Resources Brendan Tuohy. 
"There was a real positive vibe, there was a feeling that during the 1990s, Ireland had come away from the economic abyss and it was the early days of the Celtic Tiger and people had a lot more money, people were spending a lot more money. So then the idea was, why not persuade them to invest?" - Matt Cooper
Made by Broadstone Films and produced by Thomas Kelly from DCU's Communications Team, the latest documentary sets the scene and the context for the flotation, Ireland in the go go 90s. As the Celtic Tiger economy took off, ordinary Irish people for the first time in a generation began to have access to a novel item: disposable income. Confidence was high and employment was plentiful. It was in this context that the state started to hunt around for ways to assert itself in the global marketplace.
Tune into RTÉ One on Monday, 4th October at 9.35pm.
DCU is ranked No.1 in Ireland for Communications and Media Studies.