Faculty of Humanities & Social Sciences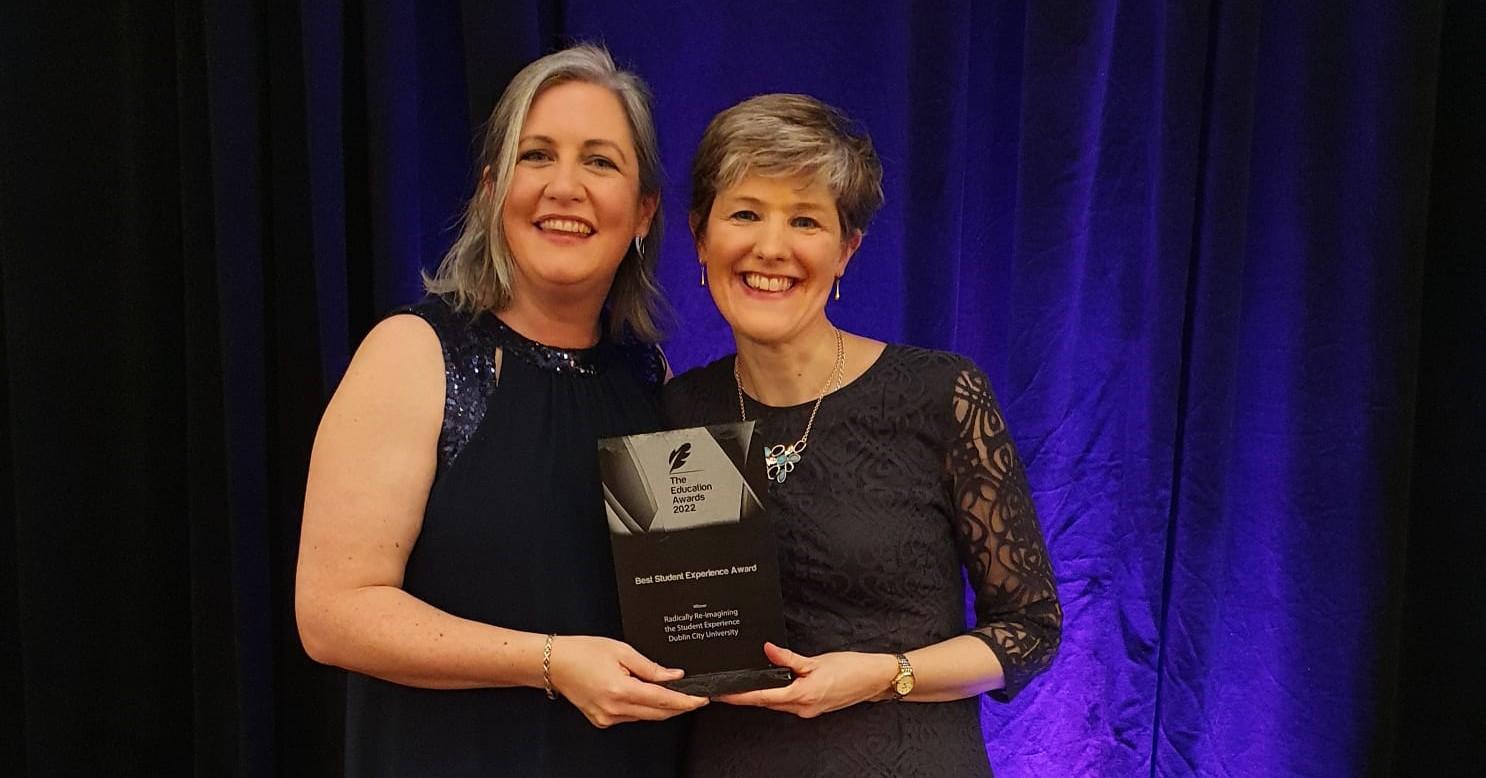 DCU scoops Best Student Experience Award 2022!
We're celebrating here in the Faculty of Humanities and Social Sciences and across the entire university because DCU has received the Best Student Experience Award for 'Radically Re-imagining the Student Experience' with the DCU Futures programmes.
Our Head of the School of History and Geography Susan Hegarty joined the Dean of Strategic Learning Innovation at DCU, Blanaid White to accept this great honour at The Education Awards 2022. The  Education  Awards  recognise,  encourage  and  celebrate  excellence  in the  third level education sector on the island of Ireland from both State and privately funded institutions.
Here in the faculty we are particularly proud of our two new undergraduate courses in the DCU Futures programme namely the BSc in Global Challenges and the BA in Climate and Environmental Sustainability. 
Global Challenges is looking forward to its first intake of students in September 2022. This unique programme integrates social science and technology studies through challenge-based learning. Furthermore, students benefit from the interdisciplinary expertise of our award-winning School of Law and Government and the School of Electronic Engineering in the Faculty of Engineering and Computing.
Meanwhile our degree in Climate and Environmental Sustainability is ready to welcome students for the second year. This applied geography programme made media headlines in autumn 2020 with a 30-day sustainability challenge undertaken by students which coincided with COP26 activities.