Irish Sign Language STEM Glossary
presentations
Presentations
Dr Elizabeth Mathews has been involved in publicising the glossary by taking part in a number of public engagement events. You can see some photographs from these events as well as lecture slides (where available).
WiRI
WIRI (Women in Research Ireland) aims to generate an all equal platform where women can speak about their research and network with others in their field or similar. In February 2019, Elizabeth presented a lecture entitled "Multiples, Means and Multiple Meanings: Talking about maths through Irish Sign language". You can view her lecture slides here.
Institute of Physics Spring Meeting 2019
The 2019 Institute of Physics Spring Meeting in Ireland was on the theme of climate change. Elizabeth represented the project by presenting on the topic "Tropical storms, hurricanes, or just a very windy day?: Making environmental science accessible through Irish Sign Language".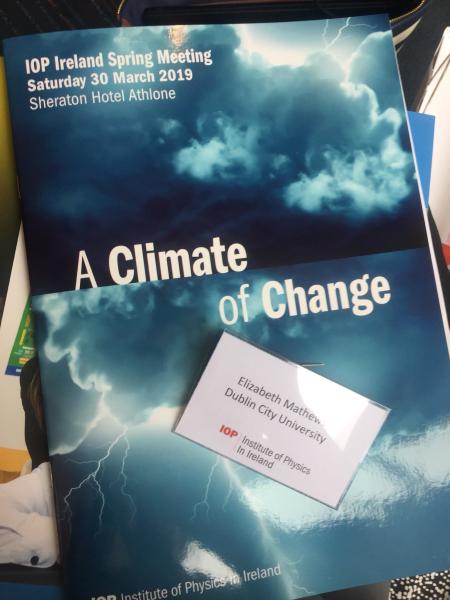 InspireFest2019
Inspirefest is a two-day festival exploring the future of science, technology and creativity, attended by more than 3,000 people from over 40 countries. In 2019, after encouragement from ISL STEM Glossary team member Dr Shaun O'Boyle, Inspirefest provided an ISL interpreter for the first time. Elizabeth represented the ISL STEM Glossary at a stand with other DCU scientists.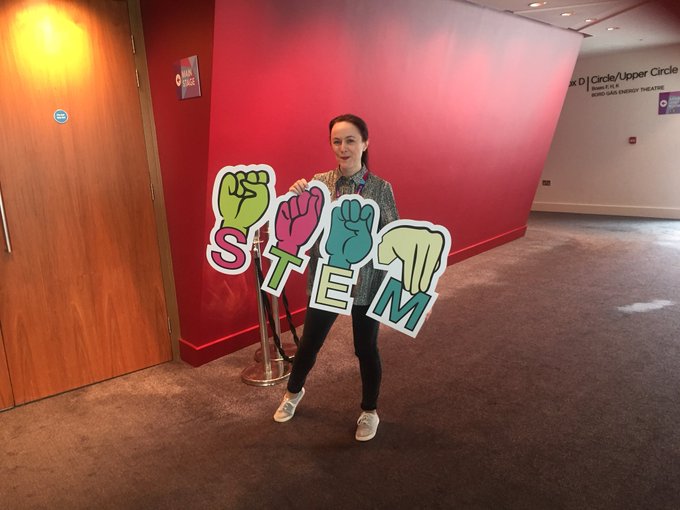 Bright Club2019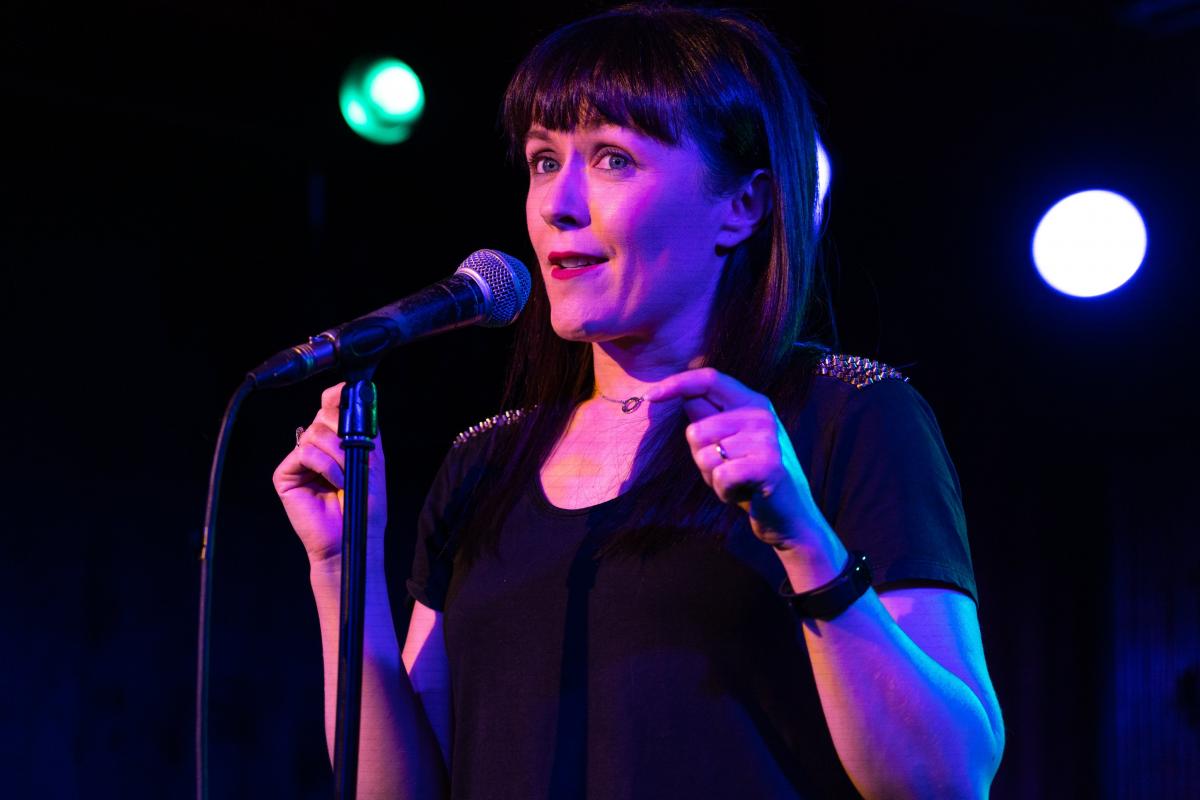 Bright Club describes itself as a variety night for lateral minds, where researchers become comedians for a night! Each event features academics from science, humanities, and social science talking about their work alongside professional comedians and musicians. In October 2019, Elizabeth took to the Bright Club stage, along with ISL interpreter Cormac Leonard, to do a set about terrible ideas in Deaf Education. Some Bright Club videos are available on Youtube, but since this is an event for over-18s, be warned that the content is not child-appropriate.
Science Networking Event
In August 2019, the STEM Glossary Project hosted its first Deaf Scientist networking meeting. The event took place in the Science Gallery, Trinity College Dublin. Dr Audrey Cameron from Edinburgh University was our guest presenter and she talked about her experience is that Deaf Chemist.
The purpose of the networking event is to get Deaf Scientists and Deaf people interested in science together for an informal networking opportunity to learn about each other's interests and work.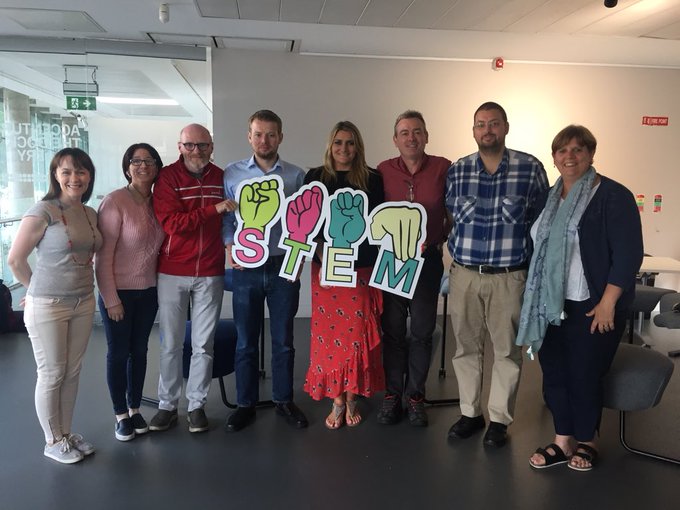 Geography in the News: Topical Geography for All
In November 2019, Valerie Mahon represented the project presenting at the Geography in the News: Topical Geography for All . The event was organised by ISL STEM Glossary team member Dr Susan Pike and colleague Dr Ruth McManus from DCU. Valerie presented on phase 2 of the ISL STEM Glossary.