Virginia Novaes Procópio de Araujo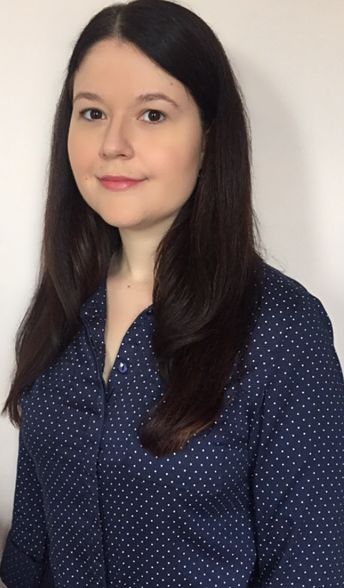 Virginia is a PhD student at the school of Law and Government, DCU. She was a recipient of the Paddy Moriarty Memorial Doctoral Fellowship 2016. She won first place in category 1 of "Tell it straight competition" at DCU in April 2015 and won third place in the "Three Minute Thesis" competition at the Post Graduate Bioethics Conference in Bristol in August/September 2016. Virginia holds a Bachelor in Law from University of São Paulo (USP, 2007), a Masters in Criminal Law, Forensic Medicine and Criminology from University of São Paulo (USP, 2012) and a Masters (LL.M.) in International and Comparative Law from Trinity College Dublin (TCD, 2013). She has worked as an attorney specialized in Medical Law at a prestigious law firm in São Paulo, Brazil.

Supervisors: Dr Brenda Daly and Dr Aisling De Paor
Title of Research: "How Does Law Protect Women? A Legal, Feminist Bioethical Study of Social Egg Freezing in Europe"
Brief Description of Research:
Egg freezing used to be an experimental assisted reproductive technology technique intended to preserve the fertility of women for medical reasons such as prior to cancer treatment. As of 2013, a technique called vitrification removed the experimental status of egg freezing, leading healthy and fertile women to seek this treatment to avoid 'age-related infertility.͛ Social egg freezing consists of freezing and storing a woman's eggs for a later usage due to lifestyle choices: lack of a partner, to gain equality at work and to be financially, emotionally and psychologically prepared to become a parent. Apple and Facebook added egg freezing as a benefit for their female employees and feminists are claiming that women can finally "have it all". However, there are concerns if women are coerced to do it to progress in their careers, if it is the new form of family planning, if the health risks are properly informed and if women are being lured into false hope, considering there are no guarantees that a frozen egg from women of all ages will definitely result in a successful live birth. This research aims to study the current legal context of social egg freezing in Europe with the purpose of analysing the legal and ethical implications through a Feminist Bioethical lens (relational autonomy) in order to ascertain whether Law protects women.
Areas of Interest: Medical Law, Medical Ethics, Bioethics, Feminist Bioethics, International Law and Human Rights.
Conferences:
Trinity College Dublin Law Student Colloquium 2016, Medical Law Panel, paper: "The legal status of social egg freezing in Ireland and the UK", Dublin, Ireland, 20th February 2016.
Postgraduate Bioethics Conference 2016: Bioethics in Theory; Bioethics in Practice. Concepts & Methods in Bioethics panel. Paper: "The medicalisation of torture: a severe breach of the principle of non-maleficence", University of Bristol, Bristol, UK, 31st August - 1st September 2016.
UNESCO Chair in Bioethics 12th World Conference on Bioethics, Medical Ethics & Health Law. Paper: "A Bioethical and Feminist Approach to Social Egg Freezing", Limassol, Cyprus, 21st - 23rd March 2017; Co-chair at the Panel: Autonomy and Family Planning Decision Making, 21st March 2017 from 14:30 to 16:00.
Feminist Reflections on Law, Society and Care, Manchester Law School and the Sylvia Pankhurst Centre for Gender Research. Paper: "Feminist Bioethics, Ethics of Care and Social Egg Freezing", Manchester Law School, Manchester Metropolitan University, Manchester, UK, 21st July 2017.
Postgraduate Bioethics Conference 2017: Individuals and Populations. Paper: "Feminist Bioethics: Relational autonomy and self-trust in the context of social egg freezing", St. Catherine's College, University of Oxford, Oxford, UK, 4th - 5th September 2017.
Courses/Tutorials taught:
Tutorial - Public International Law (LG 120), February 2015 – May 2015
Teaching - International Human Rights Law (LG 237), February 2016 – May 2016
Tutorial - Foundations of Law and Legal Research (LG 128), October 2016 – April 2017
Teaching – Legal Research and Methods (LG 135), September 2017 – December 2017
Summer Schools:
Annual Summer School on Health Law and Ethics 2016, Erasmus Universiteit Rotterdam, the Netherlands, July 2016.
Email: virginia.novaesprocopiodearaujo2@mail.dcu.ie
Twitter: @GinnyNPA