Research Centres and Groups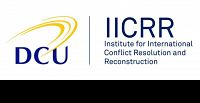 The Institute for International Conflict Resolution and Reconstruction (IICRR) brings together authoritative analysis of the Northern Ireland peace process and expertise on the international politics of regions in conflict and post-conflict rebuilding from Kosovo to Kashmir. It is also engaged in thematic issues such as terrorism on the internet, mediation, gender equality, and development-security linkages. The IICRR offers cutting-edge taught programmes and works with civil society partners and governments, so that our evidence-based knowledge is relevant and accessible to those involved in practice.

The Socio-Legal Research Centre aims to foster a research environment in which academic scholars, visiting researchers and PhD students can engage in high quality socio-legal scholarship, both as individuals and collaboratively. The Centre conceives of socio-legal research in a broad sense: as research that is cognisant of the impact of legal systems, processes and rules in the broader societal settings in which they apply, and of the impact of broader societal factors – such as disadvantage, isolation, technological advancement, social and cultural diversity, migration, globalisation etc. – on legal systems, processes and rules. Similarly, it conceives of different disciplines within legal scholarship – criminal law and criminal justice; public and international law; medical law and ethics; legal theory etc. – as comprehensible through a socio-legal lens. It is premised on the idea that there is a particular value to shedding socio-legal light on the various questions addressed by scholars working at the Centre.
Along with national and international peer-reviewed journal articles, books and other individual publications, the Socio-Legal Research Centre publishes the annual Socio-Legal Studies Review. The 2015 volume is a special issue arising from the Centre's 2014 conference on 'Judges, Politics and the Irish Constitution'.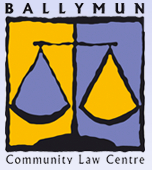 The Socio-Legal Research Centre also collaborates with the Ballymun Community Law Centre and the Irish Innocence Project, amongst others, and engages in outreach to local schools.