School of Law and Government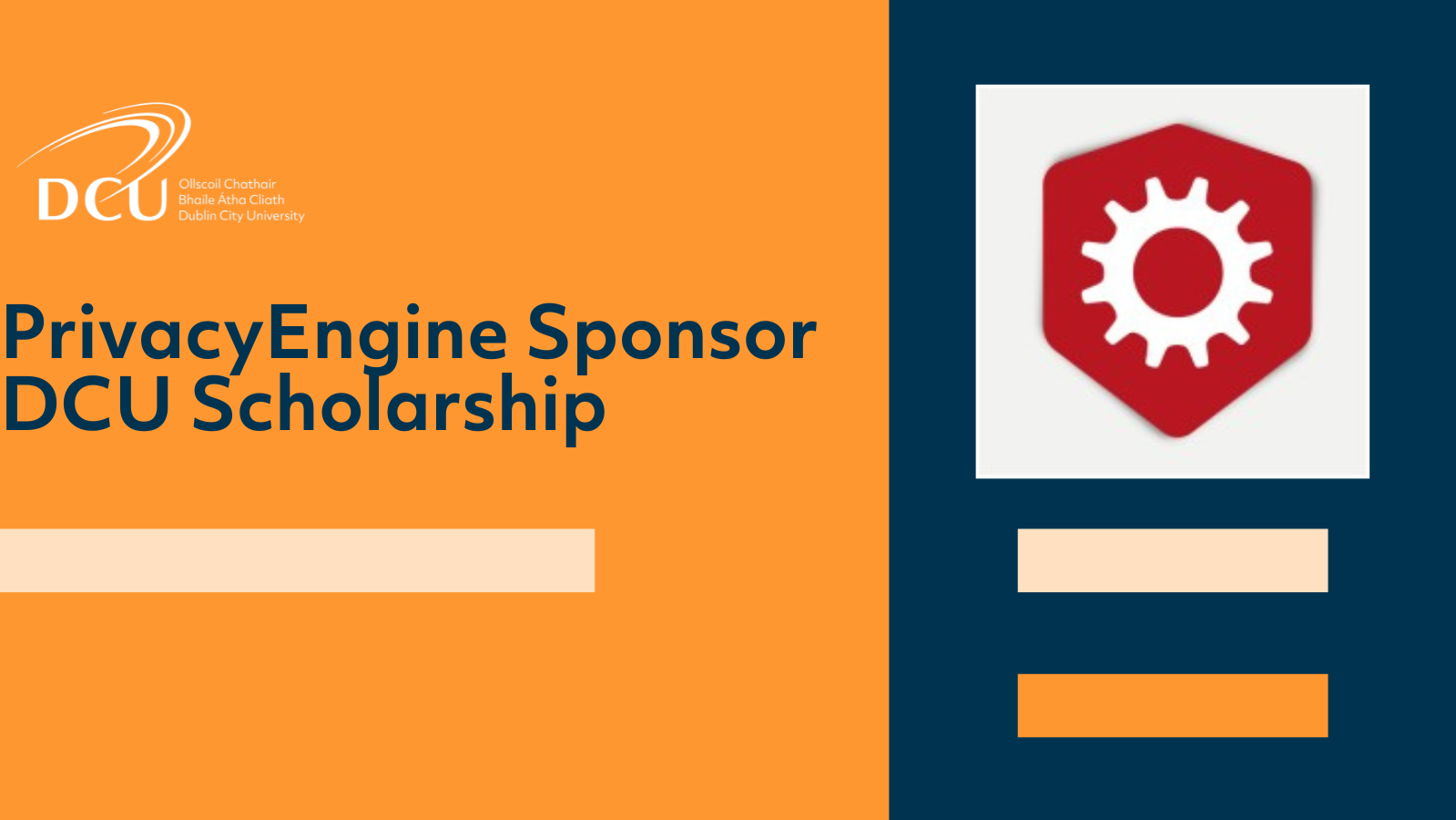 MDPPLC PrivacyEngine Scholarship
The Masters in Data Protection and Privacy: Law and Computing is an interdisciplinary degree run jointly by DCU's School of Law and Government and the School of Computing.
The aim of the programme is to provide advanced expertise in the technological and legal aspects of data protection and privacy law.
The combination of law and computing makes this a unique programme, preparing graduates for high level careers in the field.
PrivacyEngine is a data privacy management platform that delivers sustainable compliance through technology, experience and expertise.
It is the leading Data Privacy solution and services provider for organisations in retail, hospitality, not for profit, medical research, financial services, local government, and governmental agencies.
The MDPPLC PrivacyEngine Scholarship
The scholarship will cover the full fees which stand at €7,400 for full-time students and €8,000 for part-time students. Successful applicants will also undertake employment with PrivacyEngine for the duration of the scholarship.
The scholarship will therefore allow the successful candidate to benefit both from the academic training offered by DCU as well as practical experience in PrivacyEngine.
The potential to take either the part-time or full-time offering will be discussed with the successful applicants.
Selection criteria: 
The scholarship will be assessed on a competitive basis based on academic achievement to date, the applicant's prior professional experience in the sector as well as their ambition and commitment to a career in privacy.
The adjudication panel will consist of a member of the School of Law and Government from PrivacyEngine.
Applicants are required to submit a CV and a personal statement (maximum two pages).
Personal statements should include the following:
Why you wish to study the programme?

What in your record and experience makes you suitable for the scholarship?

The impact you expect the scholarship to have on your future career

Why you want a career with PrivacyEngine?
Please submit CV and personal statement by June 5th to john.quinn@dcu.ie