School of Law and Government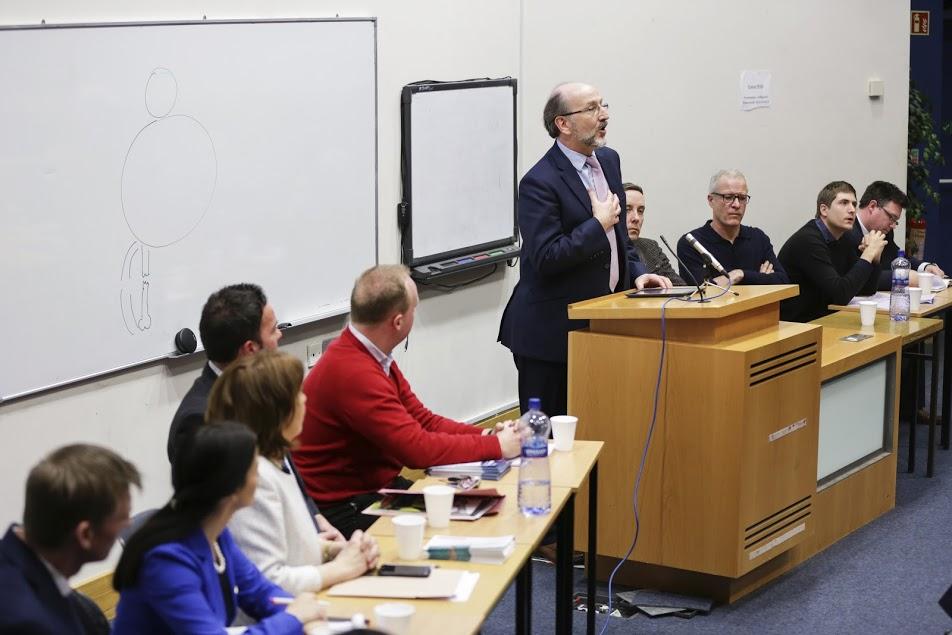 Below Image
#ge16 Election Debate at DCU
Dublin City University's School of Law and Government hosted local general election candidates for a debate this week. The debate was opened by DCU president Professor Brian Mac Craith, with chair Shane Coleman giving each candidate 60 seconds to outline their coampaign before taking questions from the audience.
The event was attended by the wider DCU community, including students and staff, and by local residents, clearly keen to see what each candidate had to say. Those present were: Andrew Keegan (AAA/PBI), Jimmy Dignan (WP), Cathleen Carney Boud (SF), Noel Rock (FG), Cormac MacKay (DDI-NCM), Roisin Shorthall (SD), Paul MacAuliffe (FF), and John Lyons (LAB). Questions covered local transport, women's rights, college fees, the place of religious orders in priarmy school education, public expenditure and security and policing.
Listen to DCUfm's recording of the robust questioning of the candidates here.