School of Law and Government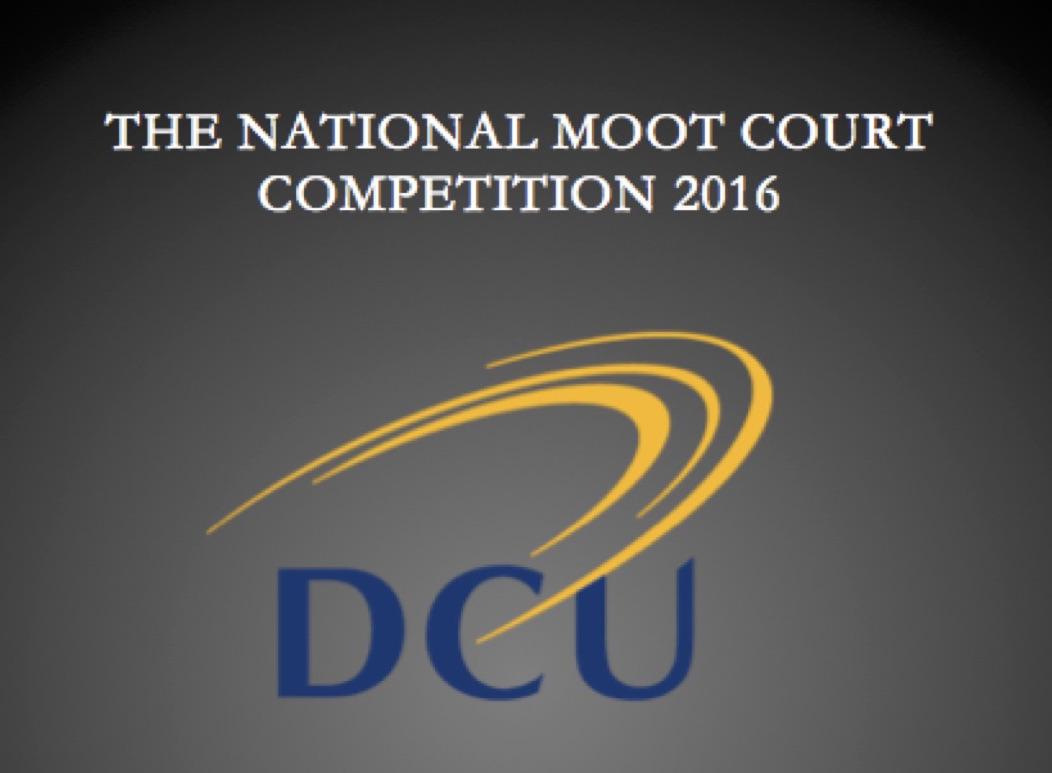 DCU to Host National Moot Court Competition 2016
This year's National Moot Court Competition, hosted by Dublin City University and sponsored by Matheson, will take place on Saturday November 12th 2016 at the Criminal Courts of Justice complex, Parkgate Street, Dublin.
Each institution can enter a maximum of 5 teams with teams comprised of 3 students.
Entry deadline: 5.00 pm, Monday October 24th 2016
How to enter: email team name to nationalmoot@gmail.com
Entrance fee: E25 per team
Written Submission deadline: 5.00 pm Friday November 4th 2016
Prizes: there are prizes for the Winning Team, Best Speaker in the Final and Best Memorials.
This year's problem reveolves around actress Trisha Roles' Right to Privacy:
By way of background, you may know of Trisha Roles? In any event Trisha Roles is a famous actress who is the lead character in a popular Irish television drama. The 7th season of Villagers was filmed in Ruansville, a sleepy town in County Carlow.

The Production Company, EPS Productions booked Ms. Roles a room in a local B&B. The B&B is run by Joanne Jeffers. EPS Productions ensured that Ms. Jeffers signed a non-disclosure agreement which provides at Clause 3 that;

"Joanne Jeffers contracts not to disclose any information regarding the presence and/or activities of Trisha Roles and/or her personal guests to any person and/or company."
Unfortunately, Trisha and Joanne struck up an unlikely 'friendship' and engaged in sexual relations during the long nights in the B&B, despite Trisha being famously married to Andy Star of HotStop, a very successful band.
Being a small town, the rumour mill started pretty quickly about the unlikely liaison. Newspapers were in the driveway of the B&B the following morning. The Daily Galaxy rang Ms. Jeffers and offered her €5,000 for the inside scoop on the affair and despite the non-disclosure agreement she accepted. The Daily Galaxy then rang Trisha and asked her for comment on the story. Trisha rang me/her lawyers immediately. I/They drafted a plenary summons and a notice of motion seeking injunctive relief. I have attached both pleadings. An interim injunction or interlocutory injunction is not necessary, as The Daily Galaxy have agreed to an early hearing date. So, it's a full prohibitive injunction that is being sought. I/They believe that the article will breach Ms. Roles' Right to Privacy under the Constitution, that is really the central issue in the case.
I now need you to draft the submissions (/memorials) for the injunction and run the injunction on 12th November 2016 at the Criminal Courts of Justice.
Further details regarding entry and full information about the problem question is available here: