School of Law and Government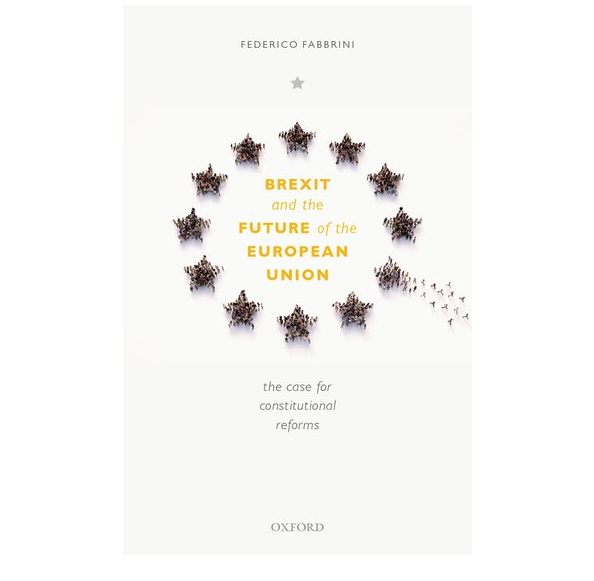 Prof. Federico Fabbrini's new monograph entitled "Brexit & the Future of the European Union: The Case for Constitutional Reforms" published
Professor Federico Fabbrini, Full Professor of EU Law at the School of Law & Government of Dublin City University and Founding Director of the Brexit Institute has just published with Oxford University Press a new monograph, "Brexit & the Future of the European Union: The Case for Constitutional Reforms", which is available both in hardback and paperback.
The book -- which is the result of research Federico Fabbrini has undertaken following the award of the Charlemagne Prize fellowship for research, by the Karlspreis Stiftung in Aachen, in November 2019 -- examines the state of the EU during Brexit, because of Brexit, besides Brexit and beyond Brexit. In particular, the book makes the case for EU reforms after Brexit and to this end discusses the plans, precedents and prospects of the nascent Conference on the Future of Europe.
Professor Federico Fabbrini, who is the Chair of Law at DCU, has already published 2 other monograph, and 3 edited books with Oxford University Press. Professor Federico Fabbrini is also the Director of the DCU Law Research Centre and, within the Brexit Institute, the PI of the EU-funded Jean Monnet Network BRIDGE ("Brexit Research & Interchange on Differentiated Governance in Europe").