School of Law and Government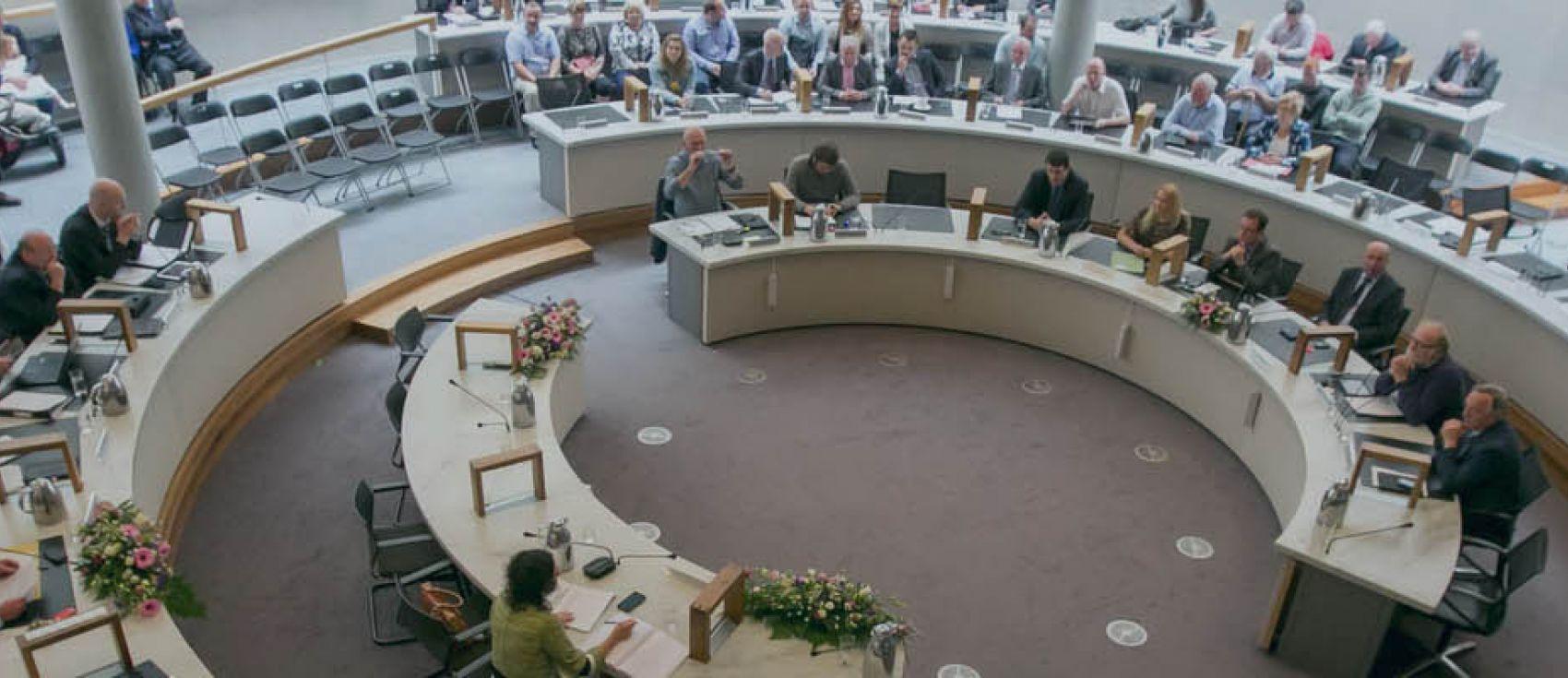 Prof. Deiric O'Broin, Dr. Eoin O'Malley address Joint Committee on Housing, Local Government and Heritage; Discuss General Scheme of the Local Government
Prof Deiric Ó Broin and Dr Eoin O'Malley of School of Law and Government, Dublin City University, addressed on Tuesday 29 June 2021 the Committee on the General Scheme of the (Directly Elected Mayor with Executive Functions in Limerick City and County) Bill 2021. The Bill puts in place the legal structures to enable the direct election of an executive mayor for Limerick City and County, most of which is uncontroversial, and modelled on Electoral Acts. The two academics commented on a number of features believed to be the key to the successful introduction of an executive mayor.
In their address, they welcomed the introduction of an executive mayor. However, they raised their concerns regarding two issues and urged its resolution beforehand. "One is the physical area the mayor represents. The country system is neither natural nor rational, and so attaching the elected mayor to it makes little sense. The interests of the people of Limerick City have little in common with those of people in Abbeyfeale in the west of the county, but more to do with people in those parts of south-east Clare that are effectively part of the city, but not covered by the mayoral election," Prof Ó Broin and Dr O'Malley said in their joint address. They added that there is an assumption that it is a bad thing, and certainly not very democratic in the sense that it is not responsive to voters' wishes – there are fewer clear links between the vote in local elections and local government policy than might be wished for.
Second, they questioned whether it is optimal that the mayor is directly elected. "Broadly we can identify three models for city governance. One is the council-manager system Ireland currently has – where the mayor has no executive powers." Referring to the UK, they said that "probably because our nearest neighbour and biggest influencers adopted and use it, we naturally assume it is the one for us," the joint address said.
They warned that things are not uniform within this system and as a result it can be "strongly mayoral or weakly mayoral." They cited the London mayor as an example who has a lot of control of housing and transport policy, but less or none in education, leisure and waste. They also urged the Committee to carefully consider the issue of power.
Full statement of their address can be read here.