School of Law and Government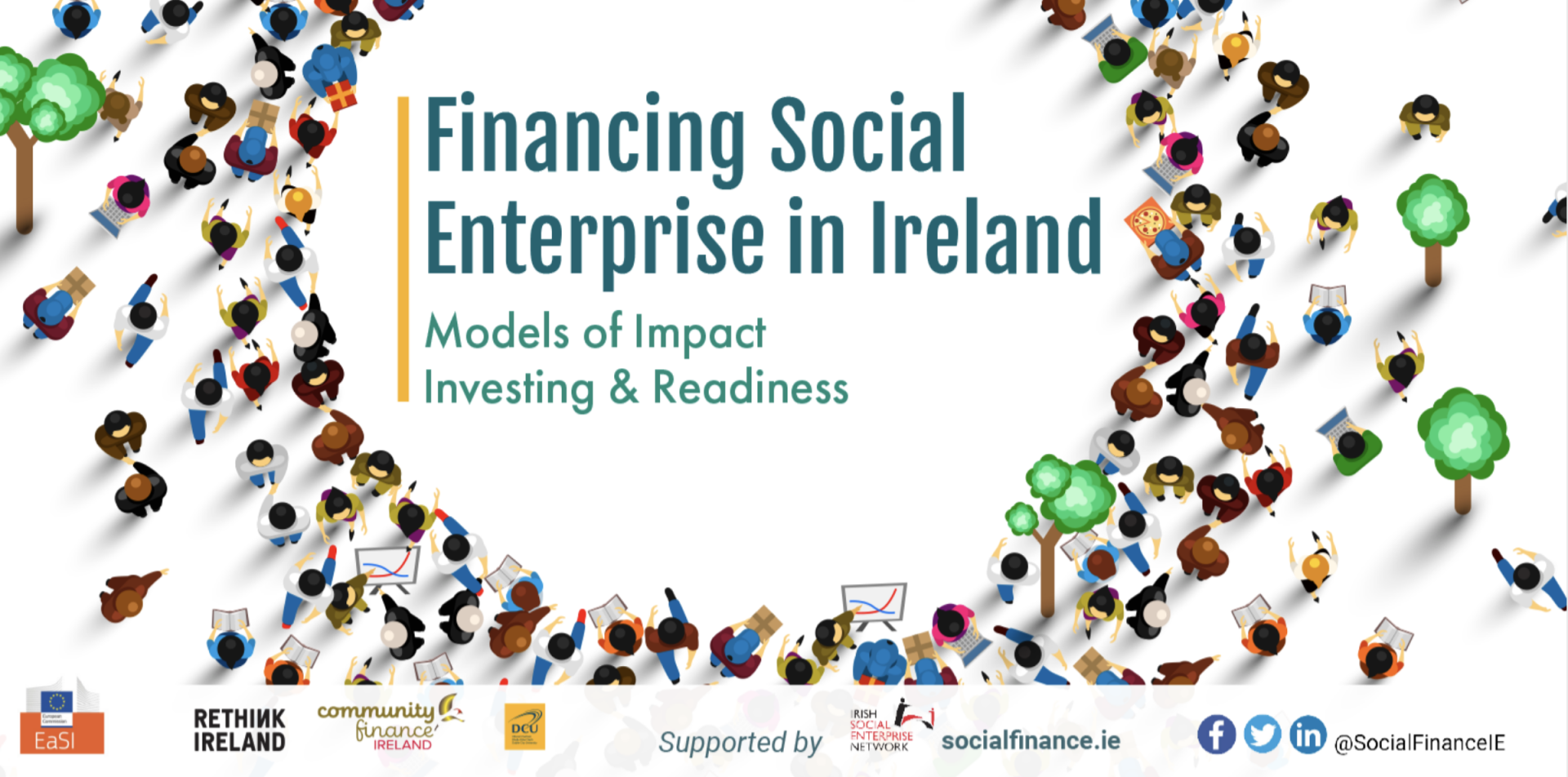 Social Enterprise Financing Project led by Prof Deiric Ó Broin launched
A new European Union funded project exploring new ways to provide finance for social enterprises in Ireland was launched on Tuesday, 20 July 2021. The project will analyse existing social finance in Ireland, identify existing gaps, and recommend new ways to finance Ireland's social enterprise sector.
The EU project, which runs until the end of 2022, is a partnership between Dublin City University, Rethink Ireland, Community Finance Ireland and is supported by the Irish Social Enterprise Network. Formally titled - 'Financing Social Enterprise in Ireland - Models of Impact Investing & Readiness'. The project aims to identify the most suitable social finance instruments to support social enterprises at different stages of growth in Ireland.
On speaking about the importance of this project, Nicholas Costello from the EU Commission said:
"The project is financed by the EaSI programme which is directly managed by the EU Commission. This project fits in with all of the other initiatives on social policy and finance. In particular, the project's aims to map the social finance sector, then find suitable social finance instruments for adoption in Ireland and to disseminate these findings to social finance stakeholders and create an investment readiness tool, all to support these developments. This project promises to get a better understanding of the Irish social finance ecosystem and by extension, this adds a further building block to the EU Commission social finance ecosystem".
Prof. Deiric Ó Broin from DCU said:
"As researchers this is a very exciting project for us. We are very fortunate to work in a university that is so supportive of the work of research and engagement in social economy. We are tasked with understanding the social finance sector in Ireland by understanding supply and demand including investment readiness examining the transferability of the social finance instruments available in other EU member states. Gaining a more complete understanding of the sector's current social finance ecosystem and the potential for further development. This is a very exciting area of research for us and we believe that when we have it complete, that it will allow us to make a significant and considerable contribution to the sector. 
He also added:
"The sustainable growth of the social enterprise sector is more important now than ever. Resilient social enterprises have shown communities across Ireland how to both trade and make meaningful contributions to society. As one of our core actions under the National Social Enterprise Policy 2019 to 2022, we aim to better support social enterprises that are so crucial to our communities across Ireland"
The project launch was held online, where social enterprises, social finance organisations, funders, government departments and supporting organisations were informed on how they can take part in the initiative. For further information on the project, a website called www.socialfinance.ie can be accessed with regular updates. The EU Project is funded by the EaSI funding stream up to the end of 2022.
To view the launch webinar, check out the video on YouTube here: https://www.youtube.com/watch?v=cFm8eNNtpwo