School of Law and Government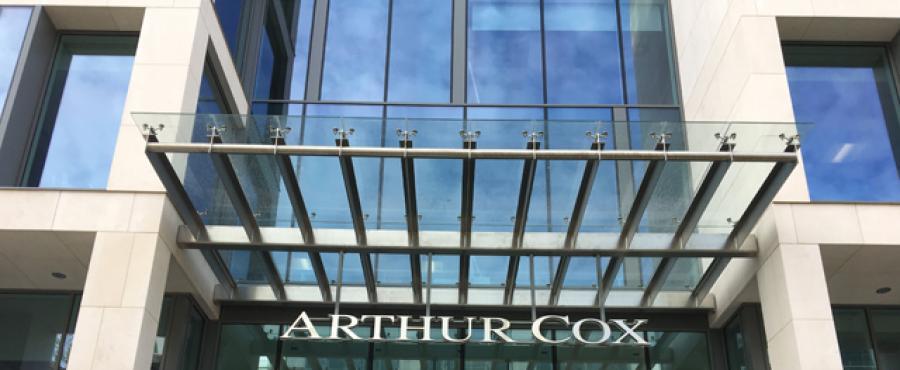 The Scott Scholarship in Law in association with Arthur Cox
The LLM Programme
The LLM (Master of Laws) at Dublin City University (DCU) is a one year full time programme which prepares a new generation of lawyers with the practical, research, and written skills needed for careers in law (including as a solicitor). With a focus on clinical legal education, the programme is discussion based, with student-led, deliberative seminars in small group settings. It also aims to develop critical thinking, oral and advocacy-based skills.
Modules offered include: Legal and Socio-Legal Research Skills, Contemporary Legal Issues in Commercial Practice, Medical Law and Bioethics, European Employment Law, EU Institutional Law.
The Scott Scholarship
The School of Law and Government invites applications for the Scott Scholarship in association with Arthur Cox. This scholarship is named in memory of the late Frank Scott, a partner with Arthur Cox. The firm have been pioneers of life long legal education and this scholarship supports students who wish to pursue an LLM at DCU and intend to pursue a career as a solicitor. The scholarship will provide fees and a stipend for the one year duration of the programme.
Selection criteria: The scholarship will be assessed on academic achievement and the evaluation of applicants' potential to contribute to the wider legal community, and to pursue a career as a solicitor. The adjudication panel will consist of members of the School of Law and Government and Arthur Cox Solicitors.
Applicants are required to submit a CV, and a personal statement (maximum two pages).
Personal statements should include the following:
Why you wish to study this programme

What in your record and experience makes you suitable for the LLM programme

The impact you expect the LLM and this scholarship would have on your future

How this scholarship would benefit your career as a solicitor
Please submit CV and personal statement (by 5th July 2022) to: aisling.depaor@dcu.ie
Early applications are welcomed.
Fees (EU students): €6,750
*Stipend: €5,250
*Total scholarship: €12,000