Primary Department
School of Law and Government
Role
Professor of Politics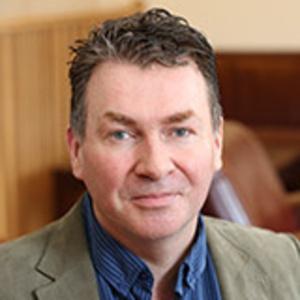 Phone number: 01 700

6576
Email Address
donnacha.obeachain@dcu.ie
Academic biography
Donnacha Ó Beacháin is Professor of Politics at the School of Law and Government, Dublin City University (DCU) where he lectures on post-Soviet politics, unrecognised states, Irish studies and foreign policy.
Professor Ó Beacháin has twice been awarded the accolade "Champion of European Research" by Ireland's National Support Network for FP7 and Horizon2020 in award ceremonies hosted by President Michael D. Higgins. The citations read that 'as leaders of major research projects in the EU Framework Programme for Research and Development [these] researchers … are deemed to have reached the pinnacle of the European Research System'.
He has conducted research in all fifteen recognised post-Soviet UN member states and in each of the protracted conflict zones. Between 2000 and 2008, Professor Ó Beacháin held visiting fellowships in Georgia, Uzbekistan and Kazakhstan. Professor Ó Beacháin held a three year Marie Curie Fellowship awarded by the European Commission to conduct research on the colour revolution phenomenon (e.g. the Orange Revolution in Ukraine).
Professor Ó Beacháin was awarded a major grant by Ireland's Department of Foreign Affairs Conflict Resolution Unit to lead a research team to examine the role of the OSCE and EU in the post-Soviet protracted conflicts. The project was designed to assist the Irish Government as it chaired the OSCE and hosted the EU Presidency.

Professor Ó Beacháin was lead researcher in the €3.6million FP7/Marie Curie Initial Training Network in Post-Soviet Tensions (2013-2017). Professor Ó Beacháin was also lead researcher in the €3.8million Horizon2020 project on the Caspian region (2015-2019). These consortia, involving 19 partners, were coordinated by the International Conflict Resolution and Reconstruction (IICRR) at DCU.
Professor Ó Beacháin is currently a core member of the EU-funded projects LABOUR, SHADOW and NEW MARKETS (all H2020 MSCA RISE) and MARKETS (Marie Skłodowska-Curie Actions European Training Network) which are primarily focussed on the post-Soviet space and collectively valued at more than €7million. He is also a Core Team Member of a €1million research project devoted to the "dynamics of de facto state patron-client relations", which is funded by the Research Council of Norway.
Research interests
Post-Soviet politics, Unrecognised States, Elections, Irish history, politics and foreign policy