Primary Department
School of Law and Government
Role
Principal, Brexit Institute & Director, Law Research Centre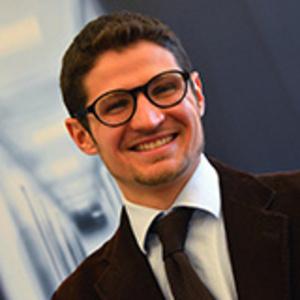 Phone number: 01 700

8911
Email Address
federico.fabbrini@dcu.ie
Personal Email Address
federico.fabbrini@gmail.com
Academic biography
Federico Fabbrini is Full Professor of European Law at the School of Law & Government of Dublin City University (DCU), where he is the Director of the Law Research Centre. He is also the founding director of the DCU Brexit Institute (
http://dcubrexitinstitute.eu/
) where he is the Principal Investigator of the EU-funded Jean Monnet Network BRIDGE (
https://bridgenetwork.eu/
) and the EU-funded Jean Monnet Centre of Excellence REBUILD.
Federico Fabbrini holds a B.A. in European & Transnational Legal Studies from the University of Trento (2006), a J.D. in International Law from the University of Bologna (2008) and Ph.D. in Law from the European University Institute (2012). He interned as a clerk for Justice Sabino Cassese at the Italian Constitutional Court (2010-2011) and passed the bar, qualified as an attorney at law in Italy (2011). Before joining DCU, he was Associate Professor of European & International Law at iCourts (the Center of Excellence for International Courts) at the Faculty of Law of the University of Copenhagen, in Denmark, and Assistant Professor of European & Comparative Constitutional Law at Tilburg Law School, in the Netherlands,where he was awarded tenure.

Federico Fabbrini research focuses on EU law and spans from the field of fundamental rights to Economic and Monetary Union, up to Brexit and the future of Europe. Federico has published articles in Common Market Law Review, European Law Review, European Constitutional Law Review, European Law Journal, Oxford Yearbook of European Law, Cambridge Yearbook of European Legal Studies, Berkeley Journal of International Law, Columbia Journal of European Law, Harvard Human Rights Journal, Harvard National Security Journal, European Law Journal, and West European Politics and Journal of Common Market Studies. He is the author of three monographs in English: Fundamental Rights Europe: Challenges and Transformations in Comparative Perspective (Oxford University Press 2014), Economic Governance in Europe: Comparative Paradoxes and Constitutional Challenges (Oxford University Press 2016) and Brexit and the Future of the European Union: The Case for Constitutional Reforms (Oxford University Press 2020). Moreover, he has edited or co-edited a dozen other volumes, including The Law & Politics of Brexit (Oxford University Press 2017), The Law & Politics of Brexit. Volume II: The Withdrawal Agreement (Oxford University Press 2020), The Law & Politics of Brexit. Volume III: The Framework of New EU-UK Relations (Oxford University Press 2021), and The Law & Politics of Brexit. Volume IV: The Protocol on Ireland / Northern Ireland (Oxford University Press 2022). He is also the author of three books in Italian, including a textbook Introduzione al diritto dell'Unione europea (Il Mulino 2018).

Federico Fabbrini he has been invited for lectures and seminars in several Universities in Europe, the US, Australia and Japan, including Bocconi University, the Université Libre de Bruxelles, Cambridge University, Central European University, the European University Institute, Harvard Law School,University of Helsinki, the University of Maastricht, Meiji University - Tokyo, Melbourne Law School, the University of New South Wales - Sydney, Oxford University, Princeton University, and Yale Law School. He recurrently engages with EU institutions and national governments and he has been invited to speak, among others the European Central Bank, the European Court of Justice, the European Commission, the European Fundamental Rights Agency, the European Securities Market Authority, the Supreme Court of Ireland, the Ministry of Finance of Ireland, the
Research interests
Federico Fabbrini does research in the field of European law. His interests extend broadly from questions about fundamental rights, citizenship and the rule of law to questions about separation of power, governance, and economic and monetary union. In his work Federico Fabbrini adopts a comparative perspective -- often exploring EU law in parallel with US law -- and uses an interdisciplinary approach -- enriching legal analysis with input from related disciplines such as political and social science, economics and business and history and philosophy.