Primary Department
School of Law and Government
Role
Associate Professor of Peace and Conflict Studies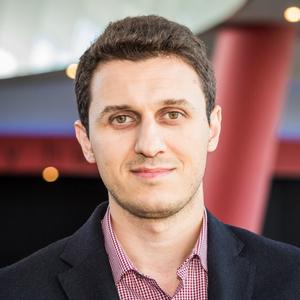 Phone number: 01 700

7978
Email Address
gezim.visoka@dcu.ie
Academic biography
I am an Associate Professor of Peace and Conflict Studies in the School of Law and Government at Dublin City University (DCU), where I joined in 2014, and sit on DCU's Research Committee which is responsible for the formulation and implementation of the research strategy of the University.
Currently, I serve as Deputy Editor of Peacebuilding Journal (Taylor & Francis); I am the founding Editor of Routledge Studies in Statehood (Taylor & Francis); and I am Co-Editor of Rethinking Peace and Conflict Studies (Palgrave) together with Oliver P. Richmond and Annika Björkdahl; and I am the founding Co-Editor of the Palgrave Encyclopaedia of Peace and Conflict Studies, with Oliver P. Richmond.
My research focuses on the making, remaking, and unmaking of states and peace processes in contemporary world politics. I specialize on post-conflict peacebuilding and statebuilding, as well as state creation and the politics of diplomatic recognition.
I am author and editor of 10 published book (and another seven under contract and in different writing stages); over 30 peer-reviewed journal articles, and over 20 book chapters published with leading university presses and global academic publishers. 
In the field of peace and conflict studies I have published the following books: Peace in Digital International Relations(co-authored with Oliver P. Richmond and Ioannis Tellidis, Cambridge University Press, 2023); The Oxford Handbook of Peacebuilding, Statebuilding, and Peace Formation (co-edited with Oliver P. Richmond, Oxford University Press, 2022); Normalization in World Politics (co-author with Nicolas Lemay-Hébert, University of Michiga
Research interests
Post-conflict Peacebuilding and Statebuilding
State Recognition and Foreign Policy
Transitional Justice and Civil SocietyWestern Balkans