Primary Department
School of Law and Government
Role
Chair, LLM and MDPPC, Assistant Professor in Law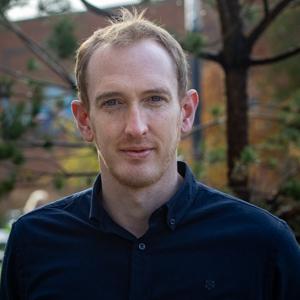 Phone number: 01 700

6403
Email Address
john.quinn@dcu.ie
Academic biography
John Quinn is an Assistant Professor of corporate law at the School of Law and Government. His research focuses on the role law plays in the regulation of companies. He has published on a range of issues related to company law such as sustainability, digital privacy, corporate social responsibility and insolvency. His work has appeared in multiple leading peer reviewed journals including Law, Innovation and Technology, the Journal of Corporate Law Studies, the Irish Jurist and International Data Privacy Law. He also publishes a yearly chapter on Irish company law in the Annual Review of Irish Law and contributes the company law updates to the Commercial Law Practitioner.
John teaches company law to undergraduates and is chair of the LLM and MA in Data Protection and Privacy. John was the principal proposer of the MA in Data Protection and Privacy, a unique interdisciplinary programme delivered with the School of Computing. He also led the initiative to expand the LLM to include multiple pathways on Public Law, European Business Law and International Human Rights Law.
John previously worked as a lecturer at the Quinn School of Business at UCD. He has worked with the Irish Law Reform Commission on their report on Regulatory Powers and Corporate Offences (2018) and acted as national exert for an EU Commission Project on corporate transparency (2023). John is a graduate of NUI Galway (BCL 2009, LLM 2011), Dublin City University (PhD, 2015) and was admitted to the bar as a New York Attorney-at-Law in 2013.