Primary Department
School of Law and Government
Role
Associate Professor in Politics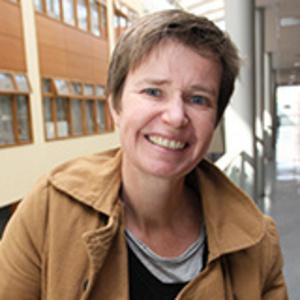 Phone number: 01 700

6048
Email Address
niamh.gaynor@dcu.ie
Academic biography
Niamh Gaynor is an Associate Professor specialising in the politics of inequality and development, citizen participation and democracy, and evolving forms of governance, both formal and informal. She holds a BSc in Botany and Mathematics; an MSc in Rural Development; and a PhD in Sociology. Niamh has worked in DCU since 2008. Previously she worked in international and community development in Africa and Ireland.

Niamh teaches courses at undergraduate and postgraduate levels. At undergraduate levels, she has taught courses in 'Introduction to Development' and 'Politics of sub-Saharan Africa'. At post-graduate level, she has taught courses in 'Development Theory and Practice', 'The Political Economy of Development', 'Politics and Development in Africa' and 'Research Methods'. She has also taught courses in 'Media and Development', 'Community Development' and 'Social Analysis' at Maynooth University.

Niamh's research specialises in how social and political inequalities come to be produced and reproduced. Her work to date has focused on exploring the conditions under which more marginalised groups and communities wield an influence at local and national levels. She has conducted field research in a wide range of African countries (most recently, Burundi, DRC, Rwanda and Malawi), as well as in Ireland. In collaboration with ActionAid, Niamh is currently (2020-2021) working on an IRC funded project on the potential for political engagement among women's community groups and networks in Kenya. This research forms part of a broader book she is writing which is provisionally entitled 'Engendering Democracy: Women, Politics and Development in Africa'. This is due to be completed and published by Routledge in 2022.

Niamh serves on the editorial board of 'Policy and Practice - a Development Education Review'. She also regularly serves as reviewer for a wide range of international journals and book publishers.
Research interests
The politics of development, participation and governance - in Africa and in Ireland; civil society and community; media and development.