Primary Department
School of Law and Government
Role
BCL Programme Chair - Law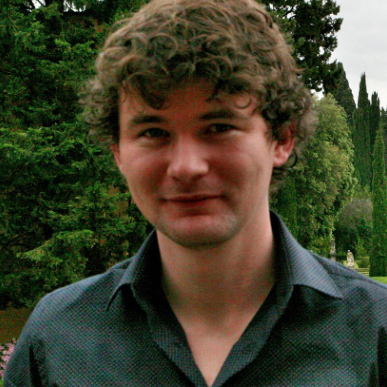 Phone number: 01 700

5539
Email Address
ronan.condon@dcu.ie
Academic biography
Dr. Rónán Condon is an Assistant Professor in Law at Dublin City University having joined the School of Law and Government in September 2016. Prior to DCU, he undertook his Ph.d at at the European University Institute, Florence, under the supervision of Prof. Hans Micklitz. He defended his Ph.d in June 2017 and is currently re-writing it into a monograph format with a view to publication in 2019. The thesis, entitled Tort Law Beyond the Reasonable Man: Re-thinking Tort Law Beyond the State, concerned the liability of so-called secondary actors in governance networks. He argues that a new normative concept of liability, neither individualistic nor organisational, is required to take account of these secondary actors' societal responsibility.
Rónán lectures Contract Law, The Law of Torts
, Advanced Torts and Advanced Contract Law and welcomes Ph.d research proposals in these areas, particularly where there is a theoretical dimension. He is particularly interested in transnationalisation of law and theory, systems theory, philosophy of private law and sociological jurisprudence. Areas of particular interest include supply chain liability, good faith in contract law, and pure economic loss in tort. He is also interested in more black-letter topics such as state liability in European law.

Before lecturing at DCU, Rónán was a visiting researcher at King's College, London under the supervision of Prof. Takis Tridimas. He holds an LL.M degree from the University of Cambridge, and is a qualified barrister (The Honorable Society of King's Inns, Dublin, 2010). He undertook his undergraduate studies at University College, Dublin completing the BCL (European) in 2008. While at UCD, Rónán was awarded the Bank of Ireland Gold Medal in Jurisprudence.


Rónán has participated in numerous conferences particularly under the auspices of the European Regulatory Private Law project, as well as designing seminars http://www.eui.eu/events/detail.aspx?eventid=128667 and has contributed to research for several publications in his role as a research associate.https://blogs.eui.eu/erc-erpl/. He enjoys collaborating with colleagues in joint publications.