Primary Department
School of Law and Government
Role
Joint Honours Law Subject Representative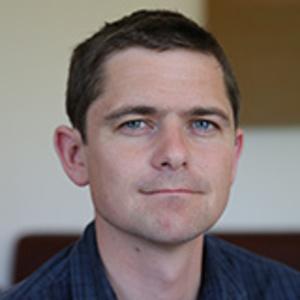 Phone number: 01 700

7858
Email Address
tom.hickey@dcu.ie
Academic biography
Dr. Tom Hickey works in the field of constitutional law and theory. He is the co-author of Constitutional Law: Texts, Cases and Materials (2nd ed, Clarus, 2019, with Prof. Oran Doyle), co-editor of Judges, Politics and the Irish Constitution (MUP, 2017, with Dr. Laura Cahillane and Dr. James Gallen), and co-author of The Political Theory of the Irish Constitution: Republicanism and the Basic Law (MUP, 2015, with Dr. Eoin Daly). He has published extensively in the areas of constitutional law and theory in leading international journals, including sole-authored, full length articles in the International Journal of Constitutional Law, the Oxford Journal of Legal Studies, Public Law and Legal Studies.
Tom was a Visiting Professor at Université Montesquieu, Bordeaux IV from 2013 through 2018 and has also been a visiting scholar at Princeton University, the University of Glasgow and at the Bonavero Institute of Human Rights, University of Oxford. He was also a Teaching and Research Fellow at the School of Law, University of Galway.
Tom was a member of the Expert Advisory Panel to the Irish Citizens' Assembly on Gender Equality from 2019-2021 and is a regular contributor to public debate on constitutional law and politics. He has contributed several op-eds to leading newspapers and appears regularly as an expert on national media and before Oireachtas committees.
Tom won the DCU President's Prize for teaching excellence in 2015 and was nominated again in 2020 and in 2022. He was programme chair of the LLM (Master of Laws) from 2015 through 2018 and is a member of the University Disciplinary Committee. His scholarly papers can be accessed here and here.
Research interests
Tom's research interests are in the area of constitutional law and theory, with emphasis on the judges, the judicial role, and adjudication. He is currently working on ideas around republican theory and judicial power - in particular, assessing what light republican understandings of democracy might shed on debates concerning the legitimacy of judicial review. One of his articles on this theme, '
The republican core of the case for judicial review
', was published in the
International Journal of Constitutional Law
in 2019. It prompted a response from Professor Richard Bellamy in the same journal.
Tom is also interested in Irish constitutional law. His
Constitutional Law: Texts, Cases and Materials
(2nd ed, Clarus, 2019, co-authored with Professor Oran Doyle of Trinity College Dublin, won the Dublin Solicitors Bar Association book award for 2019. He also writes about particular issues within constitutional law, including interpretation, religious liberty, and judicial review of parliamentary processes.
Tom is currently supervising three PhD candidates. He welcomes candidates interested in constitutional law and theory.