Primary Department
School of Law and Government
Role
Professor of Criminal Law and Evidence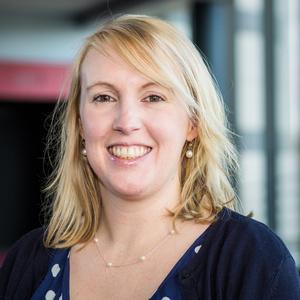 Phone number: 01 700

6021
Email Address
Yvonne.Daly@dcu.ie
Academic biography
Yvonne Daly, BCL (University College Cork), PhD (Trinity College Dublin) is Professor of Criminal Law and Evidence in the School of Law and Government at Dublin City University.
Professor Daly is an expert on criminal evidence and procedure, with a specific research focus on effective criminal defence and the legal regulation of criminal investigations. She engages in detailed doctrinal and comparative work across European and international jurisdictions, and empirical research which explores the law in action, as compared with the theory. Her research is grounded in fundamental human rights instruments, such as the Irish Constitution and the European Convention on Human Rights, and advocates for the practical and effective protection of individual rights, specifically in relation to suspects under criminal investigation.
Professor Daly is committed to research with real-world impact and her research on access to legal assistance in police custody, on the right to silence, and on the consequences of improperly obtained evidence has been foundational in the creation of training for police station lawyers, which is now in use in Ireland, Belgium, the Netherlands, and Scotland.
Professor Daly and the late Dr Vicky Conway worked closely together researching the right to legal representation in the pre-trial investigative stage. Their book Criminal Defence Representation in Garda Stations (Bloomsbury 2023) has recently been published.
Research interests
Professor Yvonne Daly is an expert on effective criminal defence and the legal regulation of criminal investigations, and has published widely on these topics, both nationally and internationally. Her articles on the right to silence, the right to legal assistance, improperly obtained evidence, and related topics, have been published in the Journal of Law and Society; the Human Rights Law Review; the Journal of Human Rights Practice; the International Journal of Evidence and Proof; the New Journal of European Criminal Law; the International Journal of the Legal Profession; the Irish Criminal Law Journal; the Dublin University Law Journal, and more. She is a co-author of Irish Criminal Justice: Theory, Process and Procedure (Clarus Press, 2010) and a co-editor of The Routledge Handbook of Irish Criminology (Routledge, 2015).Professor Daly led the Irish project team on the EU-funded SUPRALAT project, which developed and delivered a training programme for criminal defence solicitors on providing the best defence to suspects detained for police questioning, along with colleagues at Maastricht University, Antwerp University, the Hungarian Helsinki Committee, and PLOT Belgium. Professor Daly has also developed and delivered training on police station attendance for criminal defence solicitors in Scotland.Professor Daly was also the Principal Investigator for Ireland on another EU-funded project - EmpRiSe: Right to silence and related rights in pre-trial suspects' interrogations in the EU: legal and empirical study and promoting best practice. This project examined the operation of the pre-trial right to silence in Ireland, the Netherlands, Belgium and Italy. Professor Daly and her team worked on this project with colleagues at Maastricht University, the University of Antwerp and KU Leuven.Professor Daly and the late Dr Vicky Conway undertook a research project on solicitors' experiences in Garda Síochána stations. This involved over 40 semi-structured interviews with criminal defence practitioners all around Ireland and the resulting book - Criminal Defence Representation at Garda Stations (Bloomsbury 2023) - provides both a narrative account of their experiences in relation to advising and representing detained persons and some guidance on how this might best be done.Professor Daly has previously been a visiting scholar at the Faculty of Law, University of Auckland (2010/2011); a National Rapporteur on Criminal Procedure to the International Academy of Comparative Law (2010); a Director of the Association for Criminal Justice Research and Development (ACJRD) (2015-2019); and Vice-Chair of the Ethical, Political, Legal and Philosophical Studies Committee of the Royal Irish Academy (2014-2018). She is an elected member of the DCU Governing Authority, and a Director of the Trust for Civil Liberties.Professor Daly is also very interested in legal education and has written a number of articles in this area. She has co-edited